We can't wait to celebrate with you! 
---
A Hunger for Connection...
---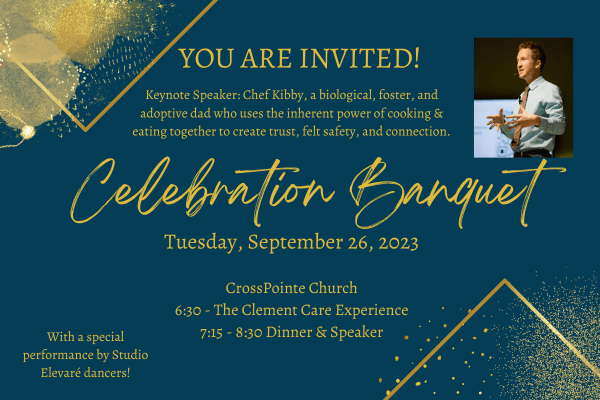 Clement Arts Celebration Banquet 2023
Tuesday, September 26 | 6:30 - 8:30 PM
CrossPointe Church | Columbus, GA
Online ticket sales have ended. Please email carmen@clement-arts.org to purchase tickets. 
---
Keynote Speaker: Chef Kibby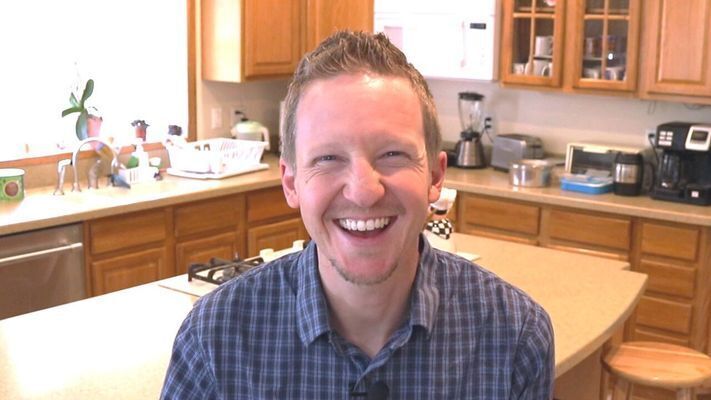 For Chef Kibby, running a kitchen as a professional chef was one of the most personally gratifying things he'd ever done. It was one of the most physically, mentally, and emotionally challenging things he'd ever done...until he became a foster and adoptive parent!
Chef Kibby is a biological, foster, adoptive dad who vulnerably shares his story of personal and professional struggle – through hurting relationships, the loss of his family business due to Covid, and bouts with depression and anxiety – only to discover the secret to healing had been right there in the kitchen the whole time. Kibby's primary message revolves around the inherent power of cooking and eating together with our children to create trust, felt safety, and connection. It's a message of hope for all parents, but especially caregivers to children from hard places.
---
"Food has a powerful impact on the mind and body. We have a daily opportunity to use this power to change ourselves, our children, and our relationships." – Chef Kibby
---
More Event Attractions
This is a hands-on workshop for caregivers and children. Do you want to connect with a child in the kitchen but are unsure where to start? Chef Kibby is here to help demystify the kitchen by showing you how to read recipes with an eye for connection. Breakfast, lunch, dinner, or anywhere in between, you'll have a better idea on how to plug a child into the process to feed their connection needs. Siblings are welcome too!

Bento box session:

Bento is the Japanese art of filling a compartmentalized lunch box with a variety of tasty treats. In this session, participants of all ages will have the opportunity to move through a series of kitchen stations, each one offering a different item to assemble, including:
* Vegetable sushi
* Stuffed sushi rice pockets
* Rolled egg omelet
* Fruit & veggie garnishes

You'll practice a variety of techniques all designed to help you experience the benefits of cooking and eating together. Omoshiroi deshyoo ne?! (Won't that be fun?!)
---