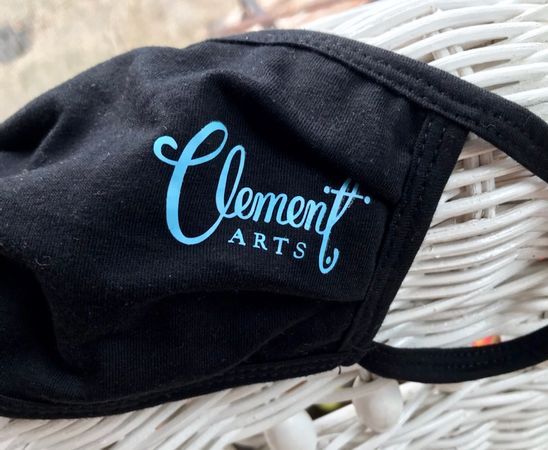 Clement Arts Mask Purchase
Purchase a mask and support Clement Arts! Black masks with a blue Clement Arts logo are available for $8, with a monogram option for an additional $4. Monogram font and color options are listed below. Monogram will print on the opposite side of the CA logo. Adult and children's sizes available. Please email amelia@clement-arts.org for shipping information.
Masks are designed and printed by ThreadMob.
---