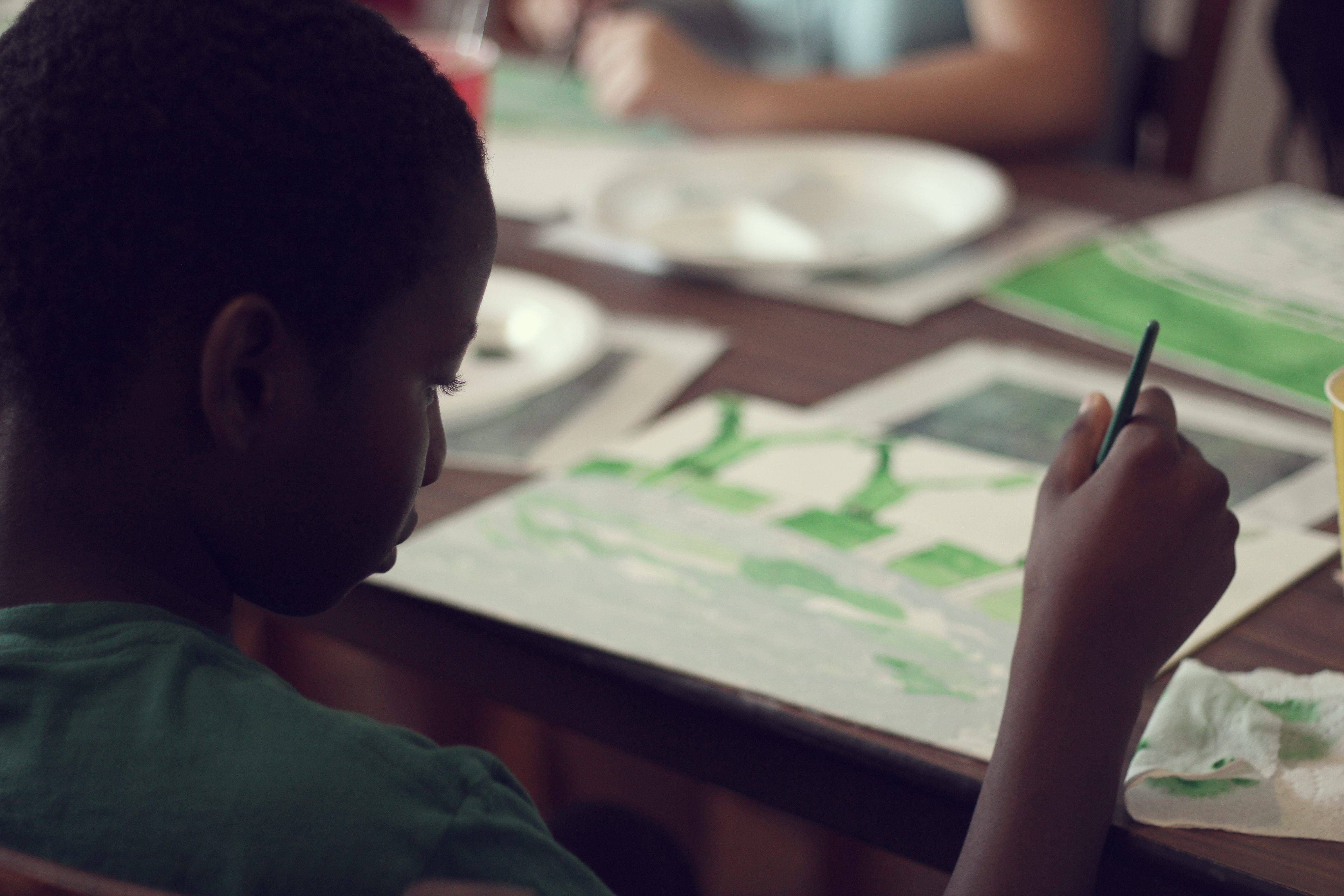 There are many ways to love people. There are many ways to serve others, to exercise the gifts you have been given, to invest in someone else's life. At Clement Arts, we are called to serve children and their families. In particular, we are called to serve children who need families as well as the families in which they are embraced. We perform this service, in love, through the arts.
Why the arts?
Here are five reasons why the arts are the best way we know how to love and serve children and families.
1. The arts are an outlet for creative expression. Every child has a unique viewpoint from which to see the world. When children learn to creatively reflect what they see and experience, we all gain a wider and better vision. For children who have experienced suffering, their experiences often carve out deep levels of creativity which can be, for themselves and others, a means of healing and blessing.
2. The arts are an inlet for goodness and beauty. When children open their hearts to express themselves creatively, they also open their hearts to receive good gifts. God has filled the world with goodness and beauty. The beauty of life and of creation points us to God, who is the giver of all good things (James 1:17). The arts open our eyes to the wonder of the world around us and help us receive it well.
3. The arts help us tell the story. From age to age, sunrise to sunrise, God is telling a story in the world. In the same way, our lives are telling a story. Therefore, every child has a story to tell. The arts help us better understand our story and help us learn to tell it, both to ourselves and to others.
4. The arts help us discover our self-worth. Every child that has ever hung a picture on a refrigerator knows what it means to value what they have created. And every child has been created by God! How treasured and priceless they are! In creating beauty, children discover dignity in their abilities as God's image-bearers, and they learn of their own value and worth in His sight.
5. The arts help us build connections with others. Art is meant to be shared. It's why we go to concerts and dance performances and museums. For children, the arts create opportunities for positive relationships with adult mentors and instructors. It also provides shared experiences for families in ways that uplift the child and celebrate God's goodness to us all.