5 Truths Surrounding Adoption That Every Believer Should Know
Emily Griffin, Lifeline Children's Services
---
Over the past few weeks I've asked my friends and family a question that I'd like to ask you, the person who's taking a few minutes of their day to read this post. Think back to the first time you remember having a concept of adoption. Maybe you were a small child or teenager when you heard about adoption from a friend, encountered a child at school who had been adopted, or read about adoption in a book. Whatever your encounter looked like, and whenever it occurred, what initial impression did you have regarding adoption? Did you see it as a positive thing, a negative thing, or somewhere in between?
---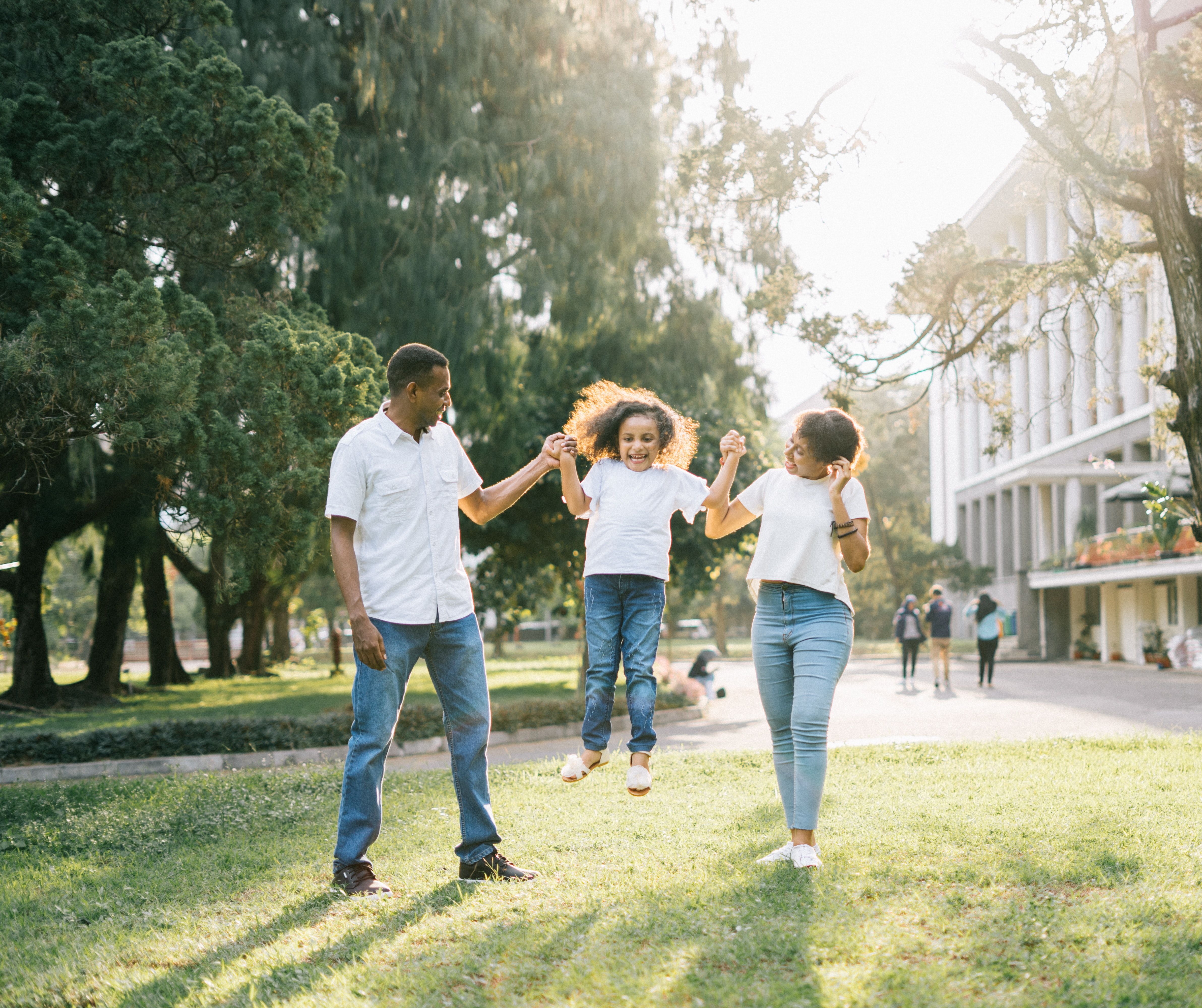 I've gotten some amazing and really insightful responses to my questions, but one theme has risen to the surface again and again- adoption is unique, and often times people don't know what to think about it! As someone who works in the space of adoption and orphan care, can I share with you a few things I've learned about adoption that shape how I view this amazing, yet often misunderstood topic?
---
1. Adoption Is a Picture of the Gospel
Though you've probably heard it said before, take a moment to consider the amazing truth that if you are a believer in Christ you've been adopted! From before the foundation of the world, adoption was God's plan to bring a fallen creation not only into right relationship with Him but into His family as co-heirs with Christ! As a people dead in our sins, what could we do for God? What could we offer Him? How could we pursue Him? When we were completely helpless, unable to take the first step towards God, He looked on us in love and did all the work that was needed to secure our position in His family. Earthly adoption is a beautiful picture of this spiritual reality!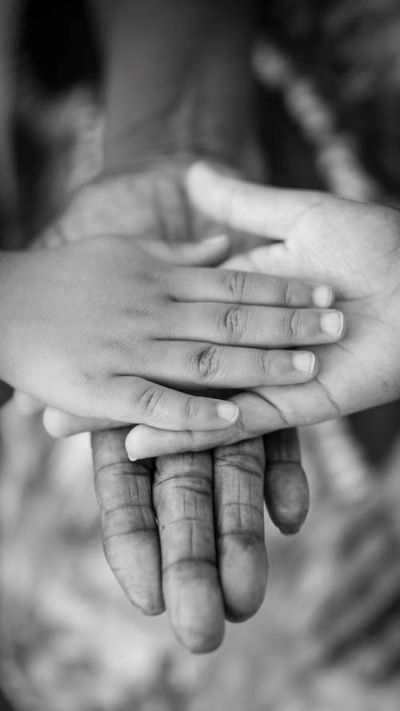 2. Adoption Is an Event,
Not a Label
Have you ever heard someone introduce a person in this way: "This is ________, my adopted son."? While the vast majority of people who make this or similar statements have only good intentions, adoption is a one-time event that occurs in a person's life, not a label to be worn or a lens to be viewed through. Legally and practically speaking, adoption is an event that takes place, and after it has occurred the adoptee has equal and permanent standing in their forever family! We see this reflected in Scripture as it references our spiritual adoption, and the same thing applies to earthly adoption.
For all who are led by the Spirit of God are sons of God. For you did not receive the spirit of slavery to fall back into fear, but you have received the Spirit of adoption as sons, by whom we cry, "Abba! Father!" The Spirit himself bears witness with our spirit that we are children of God, and if children, then heirs—heirs of God and fellow heirs with Christ, provided we suffer with him in order that we may also be glorified with him. Romans 8:14-17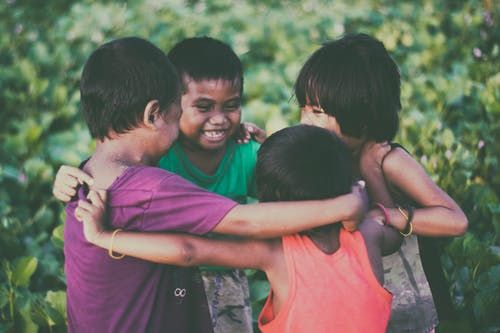 3. Adoption Is Messy
Friends, adoption is messy! Every adoption begins in a place of grief and hardship for everyone in the adoption triad (birth parents, adoptive parents, child). Though adoption is a beautiful and redemptive thing, it exists because of sin and brokenness in the world that causes families to break apart. That being said, every child who is adopted has a story that contains trauma, even if they come into their forever families as a newly born baby. Though the adoption journey is a messy one, praise God for the way He provides love, mercy, strength, and grace for those who are daily walking the pathway of adoption!
4. Adoption Isn't for Everyone (but Orphan Care Is)
Throughout Scripture we are told of God's heart for the fatherless, and how as Christ followers we are called to care for the fatherless (Psalm 10:14, Psalm 68:5-6, James 1:27, Isaiah 1:17, Psalm 82:3). Adopting a child will not be God's specific call for every believer, but being involved in orphan care is a call that applies to every disciple of Christ! Whether it's donating time, money, or talents to an adoptive family or adoption ministry, providing meals or respite care to a foster family, or participating in a mission trip to love on orphans domestically or internationally, if you're a believer, you're called to orphan care.
5. Adoption Isn't About Us
Many people hold a common misconception that adoption is primarily about growing one's family. While this desire is in no way wrong or negative, if growing one's family is the only motivation for pursuing adoption, it will likely prove unsatisfying in the end. Remember Scripture's description of God's heart for the fatherless, the believer's call to orphan care, and the call to make disciples (Matthew 28:19-20)? In light of this, as believers, to place ourselves and our desires at the center of adoption would be missing the mark that God intends for us. Adoption is meant to glorify God, to care for image bearers that He created, and to bring those who need to be exposed to the hope of the gospel into families who will be faithful to make disciples. In short, adoption isn't about us, but glory to God He allows us to take part in the beautifully messy picture of the gospel that is adoption!
---
The original version of this post can be found here. Thanks for sharing, The Peculiar Treasure!
---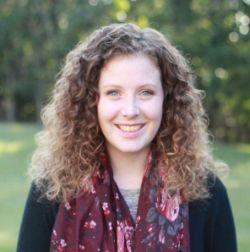 Emily Griffin is a Pregnancy Counselor/Caseworker for Lifeline Children's Services in Columbus, Georgia. Having the chance to walk with people throughout their adoption journey is one of her biggest joys!
Lifeline Children's Services is a gospel-centered orphan care ministry. It is Lifeline's mission to equip the Body of Christ to manifest the gospel to vulnerable children, a mission Lifeline seeks to accomplish through international and domestic adoption programs, family restoration programs, counseling and education, and global orphan care initiatives. For more information, visit lifelinechild.org or reach out to Lifeline by telephone at 205.967.0811.