7 Years: All Things New (an Invitation)
by Brad Griffith
---
All Things New.
We long for it. Jesus promises it (Rev. 21:5). Eternal newness is our great hope.
Can you imagine?
I have heard it said that a person becomes a completely new version of themselves every 7 years. I don't know if it can be proven, but I think there might be some truth to that idea. Clement Arts turns 7 years old this month, and we never could have imagined back in 2012 all that the organization is and does here in 2019. Nor can we truly imagine what the next 7 years has in store for the ministry of Clement Arts. 
It's true that we can't imagine the future - but it's also true that we can't accomplish any future good apart from imagination.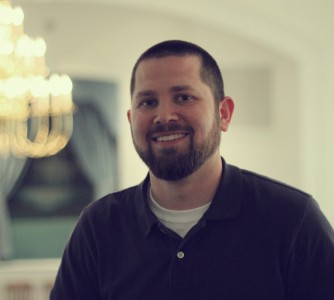 September isn't only a significant anniversary for Clement Arts, it marks a crucial turning point in the history of our organization. I will be transitioning away from my work with Clement Arts, and Carmen Overton will step in as our new Executive Director. As we approach this transition, our upcoming Celebration Banquet (September 24) is an opportunity to celebrate God's past blessings as well as dream about what He is calling us to accomplish in the years ahead. 
I want to invite you to celebrate and imagine with us.
If you have ever been a part of Clement Arts in any way over the last 7 years -- if you've attended an event, made a donation, been involved in Clement Kids or Clement Care -- I want to personally invite you to join us for this special evening. You have been part of God's work in and through Clement Arts. The Celebration Banquet will be my last event as Executive Director, and I would love the opportunity to thank you in person for helping to make the last 7 years so special, not only to me but to the many children and families we have served together.
I imagine that in 7 more years, Clement Arts will have accomplished good for local foster care and adoption that we can barely begin to dream of now. But dream we must: Orphans becoming sons and daughters. Broken families being reunited. Children overcoming trauma. Healed imaginations opening to the hope of the gospel. All things new. 
Can you imagine?
---