Today we welcome guest Josh Rutledge to the Notebook & Easel. As the season of Advent is upon us, Josh shares his family's story of waiting and a special project on which he has been collaborating. I hope you will check out Josh's family devotional, Advent for Everyone, and enjoy Josh's story! Thank you for sharing with us, Josh!
- Carmen
Advent and Adoption
by Josh Rutledge
---
Advent \ ˈad-ˌvent \ noun: the arrival of a notable person, thing, or event.
---
In just a few short weeks, the season of Advent will begin on December 1, marking the countdown to Christmas. In the Christian tradition, it a season meant to be spent in expectant waiting, a time of reflection before the celebration of the arrival of Jesus on Christmas.
That's the beauty of Advent. If you rush to Christmas, you miss something. There's something to be gained in the waiting. That's what Advent offers. It teaches a person how to wait well.
Hmmm…waiting. That's a word most families called to adopt know all too well. I know that because my wife and I were that family.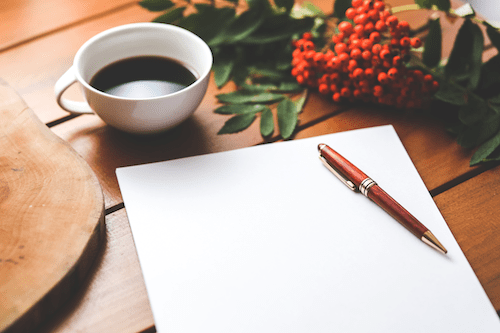 This past January, my wife and I welcomed two new children into our home, adopted twins. So, this Advent, I'll have the blessing and gift of being able celebrate the season with two additions who certainly qualify as our own family's little advent this year — "the arrival of a notable person, thing, or event."
But that adoption journey for us was four years in the making — four long, roller-coaster years of waiting, asking questions like, "What are we doing? Is this ever going to happen? Was this a mistake?"
Yet as I prepare for Advent, I am reminded that those are the very same questions that this season invites all of us to ask on a larger scale – especially this year. In a year that has shaken so much of what we took for granted, it's only natural to wonder, "What are we doing? How can any of this be fixed? Is there any hope?"
Those are the natural questions because those are the right questions. Those are the same questions that the people of God were asking over 2,000 years ago, wondering if perhaps all their waiting had been a waste…right up until the Light broke through the darkness of their patience.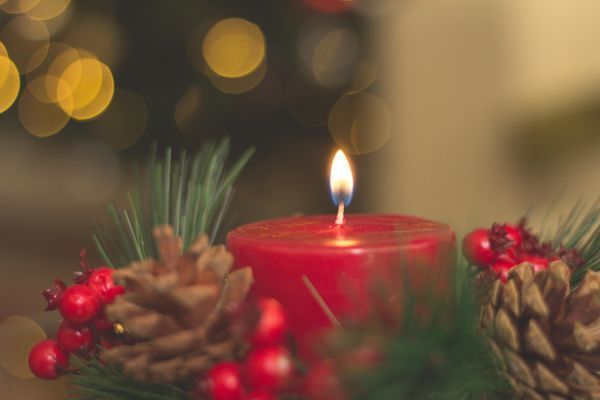 What adoption taught me about waiting was that it is so much more than just God's way of helping me really appreciate something once I finally get it. For some reason, that seems to be the way many Christians tend to think. If God gave it to you right away, you wouldn't appreciate it. So…He makes you wait for it so once you get it, boom, you'll be so happy and thankful!
That just doesn't seem right. It doesn't sound like God. There might be some hint of truth in that way of thinking, but it seems to me that it still falls awfully short of the real power behind Advent, the power behind waiting.
Why does God make us wait — whether for an adoption, a job, or really any answer to any prayer? I think it's because of who we become while we wait. Waiting is not a passive activity in other words. Something happens to us while we wait. As humans, we are formed by our waiting into someone else. The person who starts is not the same person who arrives.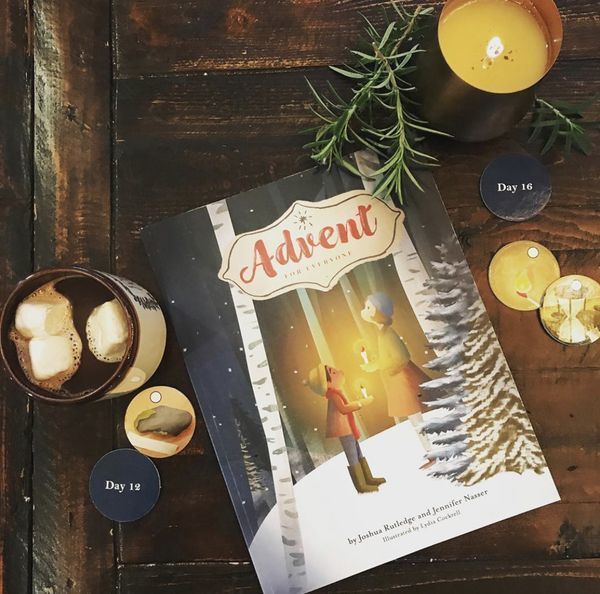 In this sense, waiting is actually a sacred activity. If God has called you to wait, then rest assured, God has called you. To what? That's not always clear. That's what makes it so hard. There are no guaranteed outcomes. If God had told my family, "Wait four years, and then you'll get your answer," then that would have completely changed what those four years would have looked like.
No, it's precisely because I don't know the end of the story that my waiting humbly compels me into a posture of simple trust. Like Mary, the mother of Jesus, I realize the truly right response is simply, "Yes. I am the servant of the Lord. Let it be done to me according to your word." In other words, waiting can form me into the kind of person who says, "Yes." Not "yes" to an adoption or a job or some other personal, preferred outcome, no matter how good a thing it is. Rather, I become the kind of person who says, "Yes," to God with no qualification.
Just yes. Yes, to the unknown. Yes, to the hard parts. Yes, to the ending He is writing.
---
For this Advent season, I developed an Advent family devotional, along with my good friend, Jennifer Nasser called, Advent for Everyone. It is an interactive devotional aimed at revealing how all of Scripture ultimately points to the person and work of Jesus. Each devotional is based on a passage of Scripture, and within each one, there is a discussion section to help lead families into deeper conversations about the true meaning of Christmas. If you don't already have an Advent devotion you enjoy or if you're looking to begin a new tradition in your family this year, you can order a copy of Advent for Everyone at www.adventforeveryone.com.