An Adoptee Comes of Age
By: Ty Bryant
---
In a small southern town in the late 1960's, a young woman, discovering she was pregnant with her second child out of wedlock, felt scared, uncertain, and alone. The realization of her pregnancy didn't lead to an exciting gender reveal or confetti celebration. In fact, the realization of her pregnancy had quite the opposite effect.
Lacking financial security and family support, this young woman battled overwhelming thoughts: "Can I care for a second child? If I keep this baby, what kind of life will he or she endure?"
That day nothing seemingly changed.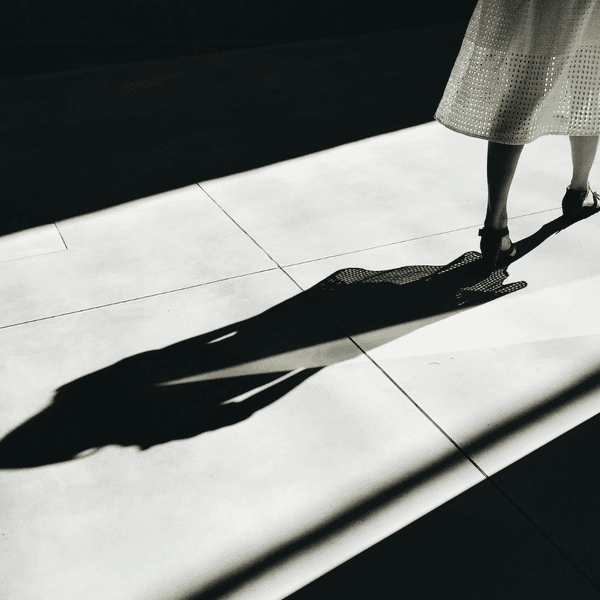 One morning, early into her pregnancy, the young woman walked into a hair salon, going about her normal routine. This hair appointment was like any other–a room full of ladies chatting about the town, laughing about their husbands' quirks, and conversing about life. Feeling transparent and vulnerable, she shared about her pregnancy and the many fears accompanying it.
Little did she know, her openness that day would lead to a life-altering trajectory. 
The hairdresser listened intently to the young woman and, free from judgment in her tone, gave a bold, yet somewhat nonchalant, response: 

"Well, if you can't keep the baby and want a loving home to place him or her in, I'd love another child."
The young woman left the hair salon, in no way indicating she heard, much less considered, the hairdresser's offer to adopt the child.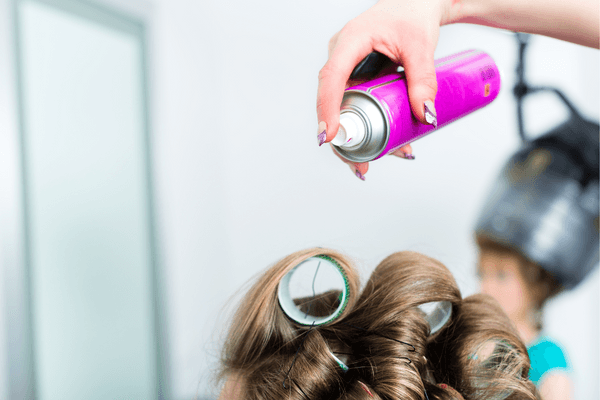 That day everything suddenly changed.
About five months later, the young mom walked into that same hair salon holding a baby boy: 
"You said you wanted him, right?" 
At that moment, the hairdresser looked down and saw her son. To say she was surprised would be an understatement. To say she was delighted and unprepared would be an even greater understatement. She and her husband weren't expecting a newborn that day, but not for a second did that cause them to hesitate welcoming this baby into their home. They may have used a new vacuum cleaner box as a crib that first night, but the baby boy immediately experienced the unconditional love of his new parents.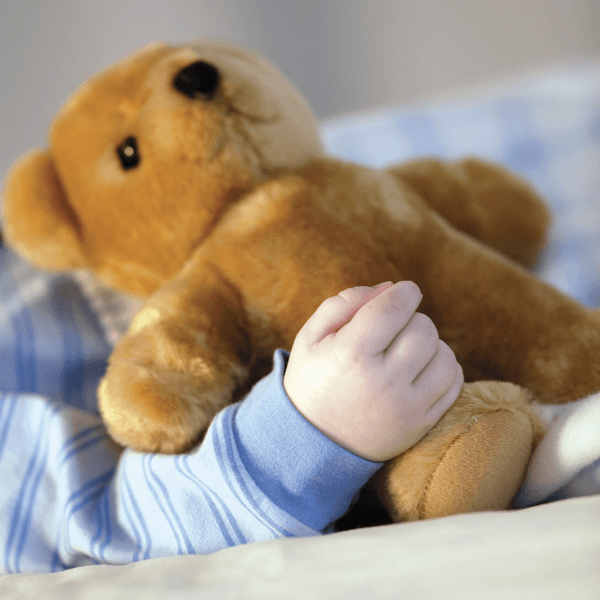 That baby was me.  The truth is, because of that overwhelming welcome into a family who woke up one morning not even knowing they would be bringing a baby boy home that evening, I have always known I was so loved.  Truly, deeply loved.  Even when I may not have felt it, I still knew and trusted that love.  A secure family will do that for a child because it is a picture of the unwavering love of Jesus. 
The way God orchestrated my life has shown me time and again, even when I may not have been paying attention to those cues, that He loves me beyond comprehension, and one way He proved that was the family His hand guided to adopt me.  I truly can't remember a day as a child where I wasn't hugged, kissed, and told how much I am loved.  Right up until my sweet mom's death last year at age 86, there wasn't a phone call where she didn't tell me she loved me and how thankful she was that God gave me to her.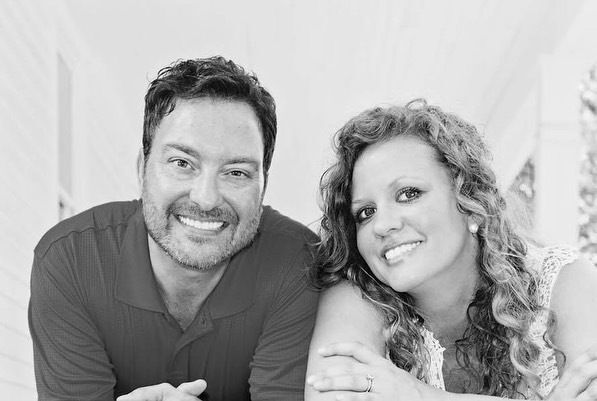 Here we are decades after my adoption, and that baby who was found by his forever family in the middle of a busy hair salon (me), now works in adoption/foster care by helping lead a child welfare bridging ministry called Promise686.  I'm married to an amazing woman and have seven children of my own. My wife, Kristen, and I adopted a sibling set of four children through foster care over the course of nine years, growing our family of five to a family of nine. 
More recently, I met my full biological sister for the first time. Kristen and I traveled to Charlotte, NC in late 2019, to start a new journey of discovery and continued redemption of an incredible story that only God could write.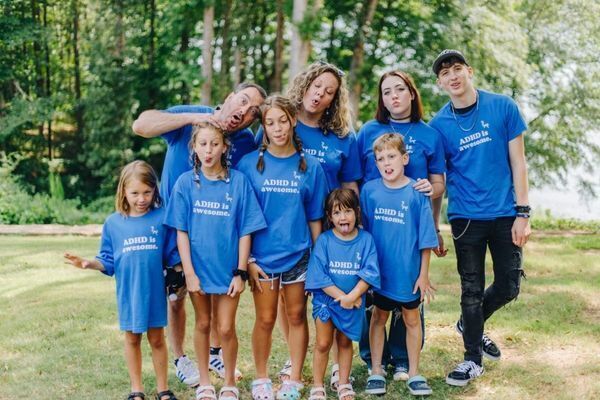 The Gospel of Jesus Christ is adoption as He is the Mediator between God and man whose death and resurrection allows us to be adopted us into the family of God…adoption itself is a picture of this glorious Gospel. To me, each component of my story has served to draw me to the One who gave and gives life. The added bonus is that He also made a way for me and my bride to be able to give back and adopt four of our own children. Each adoption in my life (my own and the precious little ones He providentially brought into our family) is a picture of how God adopted me into His family through Jesus.
There is no, 'Woe is me,' in my story. There is nothing but the hand of God allowing it all to accomplish what He loves…and I definitely feel loved by Him, my family, and the amazing community He has placed around me. I love what Joni Erickson Tada says, God allows what He hates to accomplish what He loves.  Does God hate when children need to be taken from their biological families because they can't be cared for or for other harsh, sad reasons, but He LOVES to redeem their story through adoption into a family who can give them love and security, especially when that family will also share the love and truth of Jesus with them. 
My mind can't help but cling to and believe the mighty truth found in Psalm 139:16, "Your eyes saw my unformed body; all the days ordained for me were written in your book before one of them came to be."  Wow!  Whomever you are, whatever you've gone through, the days of your life are written in a book God has about you.  He loves you, He sings over you, and He longs for you to embrace the story He longs to write in and through your life. 
To God be the glory!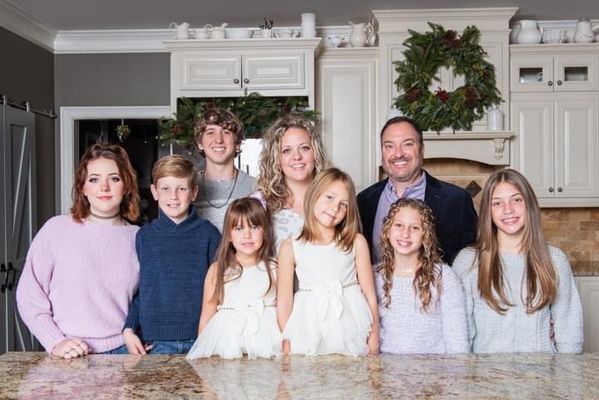 ---
Ty Bryant is the Vice President of Promise686. He joined their team in March 2014 and previously served as a children's ministry pastor. Ty has a Bachelor of Arts in History and Secondary Education from Lenoir-Rhyne University, a Master of Arts in Spiritual Formation from Wheaton College (IL), and a Master of Science in Professional Counseling from Georgia State University. Ty was adopted as a baby; thus, the call to raise up loving homes for vulnerable children is personal to him. Ty and his wife, Kristen, are parents of seven children, four of whom are a sibling set adopted from foster care.
---
Clement Arts exists to make a difference in the lives of adoptive and foster families through gospel-centered support and creative experiences. Visit our website to learn more about adoption resources.