An Angel Story
by Christal Gavin, Clement Care Director
---
All across the city last Christmas, God was working behind the scenes, weaving together a story through addiction, sacrifice, redemption and blessing…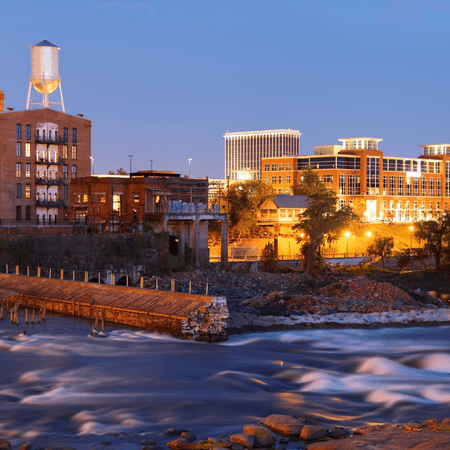 ---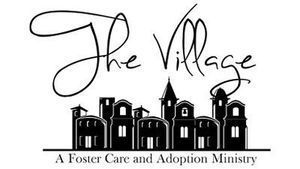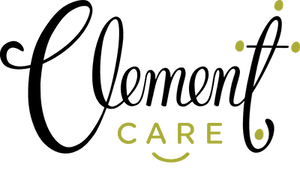 North Columbus: In 2020 Clement Arts decided to partner with The Village Foster Care & Adoption Closet to participate in their annual Angel Tree Shop.
The Village has been hosting Angel Tree for the past 4 years. Typically they were able to bless about 100 foster families with gifts during the Holiday Season. At Clement Arts we knew our network of generous Clement Care churches who would love to help this worthy cause.
We set a goal of doubling the previous year numbers and aimed to help 200 foster families across the Chattahoochee Valley to receive Christmas gifts for the kids in their care.
---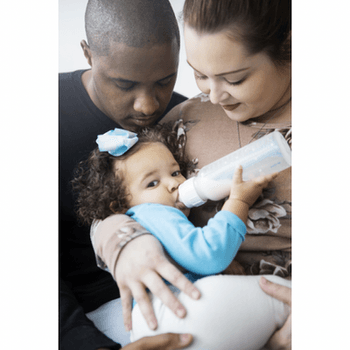 South Columbus: Across the city from our Clement Arts offices there was a young couple, the Smiths, who were struggling with addiction. The state needed to intervene and their little girl was placed into foster care.
This family desperately wanted their daughter back home. They began working long and hard on their case plan- working the steps to overcome their addictions. 
---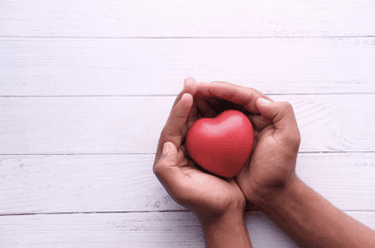 East Columbus: Meanwhile another family, the Andersons, received a call about a little girl who needed a foster home. This child needed someone to provide a safe home environment while her parents worked a case plan.
She would be with them through Christmas...
Would they treat her as their own and care for her until she could be reunited with her parents? They said, "yes!"
---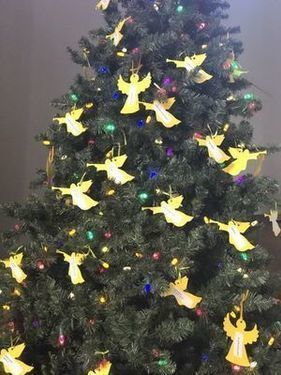 West Columbus: Across the Bridge in Phenix City, and all around Columbus churches, schools and businesses began to display Angel Trees in their offices, foyers and sanctuaries.
Every paper angel placed on a tree listed an item that a child in foster care would like to have. People would select an angel, purchase a gift and return it to any Angel Tree drop off location.
---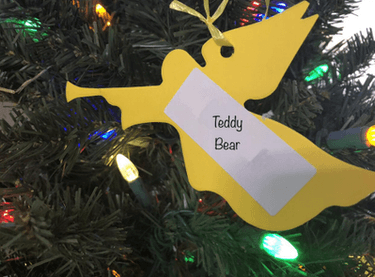 South Columbus: While the Smiths worked their case plan they came across one of these Angel Trees. They knew that even though they wouldn't be with their daughter this Christmas - they wanted to help another child who might be in foster care, like their own.
Though they didn't have much money in their pocket, they couldn't bear the thought of a child like theirs without a gift to open on Christmas.
So, they took an angel off the tree, lovingly purchased a gift and returned it - not knowing where it would end up. 
---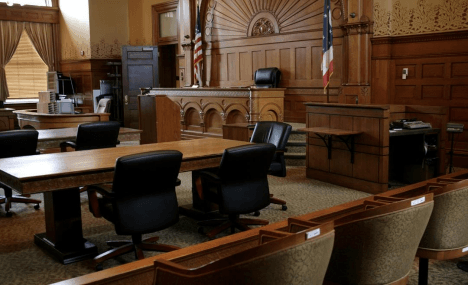 East Columbus: The Andersons received another phone call. This one telling them how well the Smith's were doing! So well in fact, that there would be a court date to determine if they had completed all the steps of their case plan. They needed to be in court the following week.
---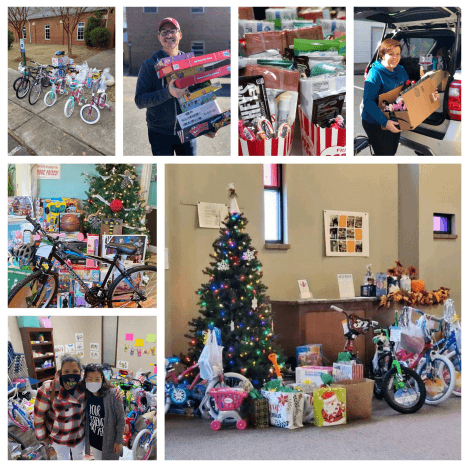 West Columbus: The Day of the Angel Tree Shop arrives. Not only have we met our goal of enough gifts for 200 children….we have surpassed it! We have more than enough gifts and end up providing 4-6 gifts, per child, for over 400 children... distributing over 2,000 gifts in total.
The Andersons are one of many foster families that come through and lovingly select gifts for the young girl in their care. Our volunteers wrap them and hide the presents in the trunks of the foster parents' cars for precious kiddos to open on Christmas morning.
---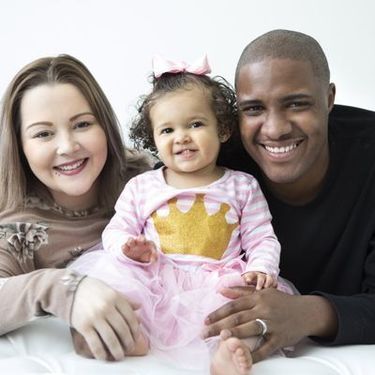 Downtown Columbus: An honorable judge sits in his courtroom. He looks out and sees two families before him: The Smiths & The Andersons. The Smiths have worked diligently on all the steps that were given to them in their case plan. They've required proper housing and jobs and are in a place to once again safely and lovingly care for their daughter.
It's a matter of days before Christmas. He knows that they likely won't be able to purchase Christmas gifts for their daughter on such short notice. The Andersons agree to send all the wrapped Christmas gifts that they had received from the Angel Tree Shop home with the little girl, so that she will have something to unwrap on Christmas morning.
---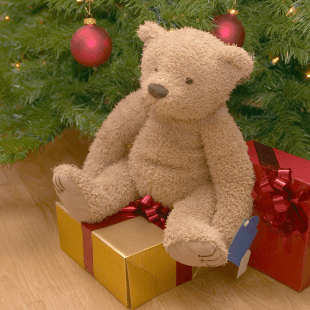 East Columbus: Christmas morning comes around and the Smith family is together again. Remember that present that they lovingly picked out and purchased for a child in care? Imagine where it ended up...
---
Our Clement Arts big events, like the Angel Tree Shop, are often collaborations among Clement Care Network Churches, Ministry Partners (like The Village Foster & Adoptive Closet), and community members. Together we can make a difference!
If you would like to display and angel tree throughout the month of November, make a financial donation to purchase gifts, or volunteer at the Angel Tree event, please contact Sarahjane@clement-arts.org 
---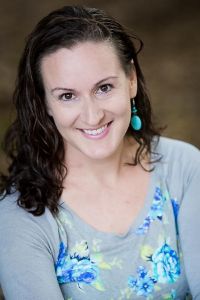 Foster and orphan care are a passion for Christal and her family. She and her husband, Mark, have been licensed foster parents since 2016. Christal and Mark, along with their 3 children, are members of Christ Community Church. Christal facilitates a growing network of such foster ministries with Clement Arts as Clement Care Director.
Clement Care is a partnership between Clement Arts, Live the Promise, and local churches who seek to establish foster care ministries within their congregations. Believing that the local church is the best answer to the foster care crisis, we facilitate a growing network of church foster care ministries in Muscogee, Harris, and Russell counties.