An International Adoption Story | The Lowder Family
By Patti (mom) & Zack (son) Lowder
---
What led you to adoption?
My husband and I got married and thought we'd start a family right away. That turned into a 5 year journey of infertility treatments and one miscarriage. We decided to look into adoption and signed up with a Christian adoption agency. After going through all the steps of counseling & home studies, a birth mother picked us to adopt her unborn baby. Unfortunately, that fell through.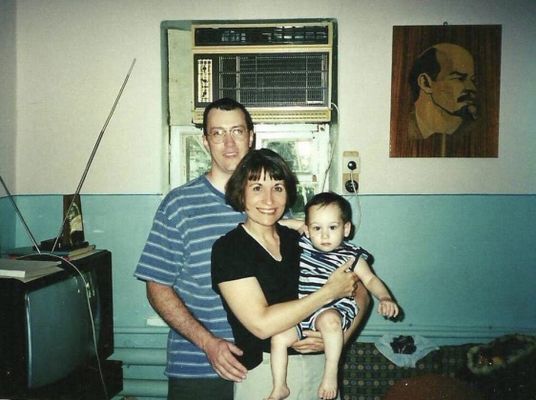 Why did you choose to adopt internationally?
Our good friends were at a restaurant and overheard a couple talking about how they were going to Russia to adopt a baby. They asked the couple for more information to pass along to us. We had never considered International Adoption and especially never considered going to Russia, but we thought it was worth a call. I made the call to the adoption agency and was told that they had a little boy that was available to adopt. He was nine months old, had been in the orphanage since birth and was located close to the Black Sea in Russia. They emailed us a picture of the little boy and then sent us a video. The minute we saw him we knew that we'd do anything to bring him home as our son. This was in January 2000. We immediately started the paperwork to adopt internationally. In August of 2000 we went to Russia and brought our son, Zack, home.
"Because I wasn't born in the States, I view every relationship and interaction I have as special." - Zack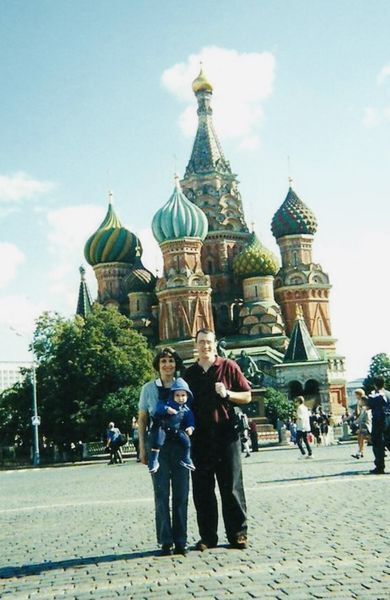 What was the experience like? 
The first word that comes to mind is scary. Scary because there were so many unknowns and we were in uncharted territory. However, our adoption agency walked us through the process and one by one we completed all the necessary paperwork. We finally got approval to adopt from Russia and then had to wait to be given a travel date. This seemed to take forever, but looking back, January to August is almost the same amount of time as a pregnancy. 
Once we arrived in Moscow our Russian Facilitator met us and got us on another flight from Moscow to Krasnodar. In Krasnodar we were met by an interpreter and driver. They took us to a hotel and helped us settle in. The next day we drove 3 hours from Krasnodar to Armavir to meet Zack for the first time. We then had to drive back to Krasnodar without Zack so that we could go to court for the adoption hearing. Once we were legally his parents, we then went back to Armavir to pick him up. We were beyond thrilled, even when he threw up all over us twice on the car ride back to Krasnodar. We stayed in Krasnodar until we could obtain all the legal paperwork and a Russian passport for Zack to fly back to Moscow with us. 
Once back in Moscow Zack had to visit the Russian/American hospital to make sure he was well and could travel to the United States. Then we went to the American Embassy to get his American passport so he could travel home with us. We had an extra day before flying home, so we got to visit Red Square, the Cathedrals with their onion domes, museums and the Kremlin. 
We were relieved once we boarded the Delta Airlines "baby plane" in Moscow. That's what they called the flight we were on because it's the flight all adopting parents took from Russia to the US. Once we landed in Atlanta, we were met at the gate by all our friends who had been by our side throughout the infertility, the adoption that fell through and our journey to adopt Zack. 
Going to Russia to adopt Zack was a leap of faith. Looking back 22 years we can see God's hand in all of it. I thank God for our infertility. I thank God that our plans didn't work out. God's plan for our life was bigger and better than we could have even hoped for or imagined. We wouldn't want it any other way. We believe that Zack was always supposed to be our son. We are so humbled that God chose us to be his parents. We aren't special people. Anyone with a willing heart can adopt.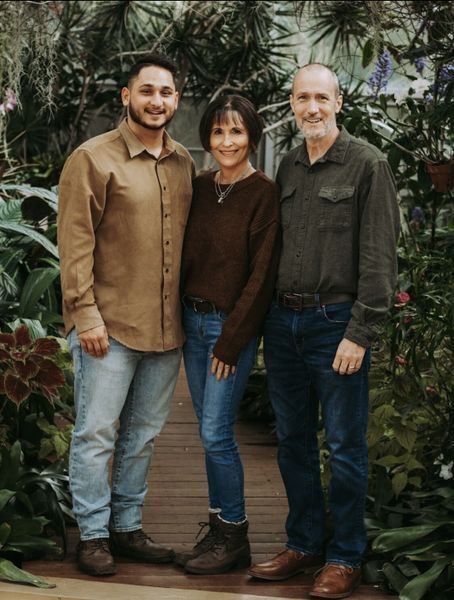 Did adoption impact your parenting style?
I'm not sure we had a parenting style. I think the 3 of us were just learning as we went. In fact, we figured out that I was putting Zack's diaper on backwards the first day. We both had great role models in our parents, and we were surrounded by good Christian friends who helped us a lot. One thing we wanted to make sure we did from the start was to always talk about our amazing story of becoming a family. We wanted Zack to feel proud of our story.
"I'm so glad my parents were always open and honest about my adoption. I think because I was never blindsided with that news, I simply accepted that my parents were my parents, and my life was good." - Zack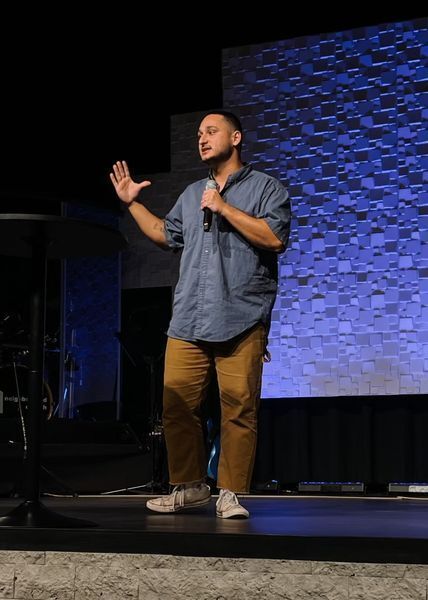 Would you recommend international adoption to other families pursuing adoption?
Yes, 100% I would recommend international adoption. Just as I'd 100% recommend domestic adoption. So many people will tell us that Zack is so lucky that we adopted him. When in fact we are the lucky ones. Zack couldn't be more our son if I had birthed him myself. 
"I couldn't imagine a life where I grew up as an orphan in another country. I could never adopt every kid from around the world, but we could make a difference in the lives of some. I hope to see many more people do what my parents did. And I hope to hear more stories like mine in the future." - Zack
Do you know anything about Zack's birth family?
We thought it would be next to impossible to find Zack's birth family. In the beginning it wasn't something I think we as his parents even wanted, but love changes hearts. Over time I began to really feel for Zack's birth mom because I was seeing all that she was missing out on. My heart breaks for her because I know I got the better deal. 
A few years ago, we got Zack a DNA test kit, mostly for fun. We ended up making contact with a 4th cousin that had moved to the states. She was kind enough to offer to help us find Zack's birth family. She located them and made the initial phone call to Zack's birth mom. As a family we wrote a letter to her. We highlighted all the events of Zack's life. We told her how appreciative we were that she brought Zack into this world. Zack let her know that he has no malice towards her and that he is very happy with his life. She was so happy and relieved that her son was well taken care of, happy and loved. 
We were also able to get the full story of how Zack ended up at the orphanage. They are good people who ran into some hard times. We found out that Zack has 2 half-brothers that are now 13 & 8. Zack also has an uncle and a grandmother. They all live together and have a small farm in southern Russia. 
We have been able to develop a relationship with them through WhatsApp & a translation App. We text about once a week. They love us and we love them. We call each other family because that's what we are. They are Muslim and we are Christian. No one cares. The unconditional love of the son that we share covers us and binds us together. Zack is now a Youth Pastor, and we are all happy he is living his dream. 
"It's surreal to have a connection to my birth family. It just feels like my world got so much bigger. It's so humbling to know that I have people in another country who love me and have an interest in my life." - Zack  
"I consider myself very lucky and blessed to have such a healthy relationship with my family overseas. I hope that one day I can learn enough Russian to communicate clearly with them." - Zack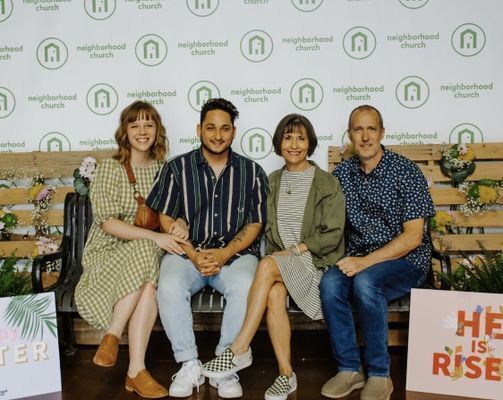 ---
Clement Arts exists to make a difference in the lives of adoptive and foster families through gospel-centered support and creative experiences. Visit our website to learn more about adoption resources.