Clement Arts Welcomes Carmen Overton
Our New Clement Arts Executive Director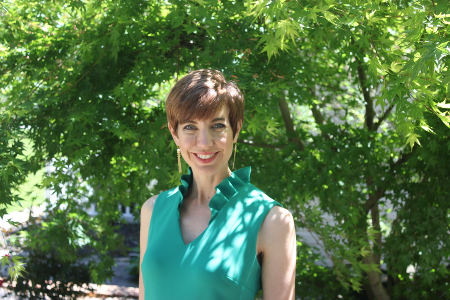 Clement Arts is pleased to announce Carmen Overton as our new Executive Director beginning fall of 2019. 
Carmen grew up in Bowdon, GA, and has called the Columbus area home for 17 years. She is wife to Ryan and mom to Estella and Declan. They are members of Westminster Presbyterian Church where Carmen teachers 1st and 2nd grade Sunday School. Carmen has served in senior leadership roles in the non-profit field in both human services and arts & culture, including Twin Cedars, the Pastoral Institute, and the Columbus Museum. She enjoys how the arts bring truth, goodness, and beauty to light and point to our Creator. She sees the arts as a meaningful way to bring people together to provide hope and help to children and families in the midst of foster care and adoption. Storytelling is Carmen's favorite art form, especially classic children's literature.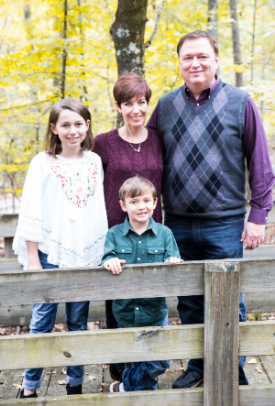 Carmen comes to Clement Arts following the recent resignation of our Founder and current Executive Director, Brad Griffith. Speaking of the transition of leadership to Carmen, Brad stated, "I believe we have found the best possible person to lead this organization forward. I could not be more excited about the future of Clement Arts in serving foster and adoptive children and families."
Please join Clement Arts in welcoming our new Executive Director, Carmen Overton!
---
Clement Arts is an adoption and foster care support organization based in Columbus, GA. Through creative events, children's arts instruction, and a foster care support network, Clement Arts encourages gospel-centered orphan care, enabling communities to support foster and adoptive families in their midst.