Why Clement Kids? Voices of Parents and Instructors
We asked a few of our Clement Kids parents and class instructors to share their experiences with us. We love their responses and the impact the Clement Kids program is making in the lives of children! Read the Q&A below to hear what they had to say. 
Clement Kids classes are open community-wide, and children in foster care are invited to participate tuition-free. Proceeds from classes help fund local adoption grants. Learn more about our offerings in dance, music, art, & drama.
---
Clement Kids Parents
CA: In what Clement Kids classes has your child(ren) participated?
Christal Gavin: Ballet 1 & 2, Summer Art Camp, and Summer Princess Dance Camp.
Jawan McGinnis: One child in Pre-ballet and another in Guitar.
Heather Jiles: My kids have participated in multiple Ballet classes, multiple Art classes, Drama, and a Toddler Music class.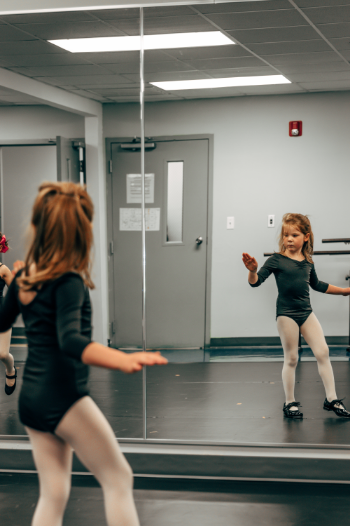 CA: How long has your child been involved with Clement Kids, and how did you did get connected to the program?
Christal: A year and a half. We got connected through Holly Price (Clement Kids Creative Director & dance instructor).
Jawan: We are members at Westminster PCA where the classes are held. 
Heather: We have been involved with Clement Kids since 2015. We were looking for a dance program and a friend directed us to Clement Arts. I am so happy she introduced us!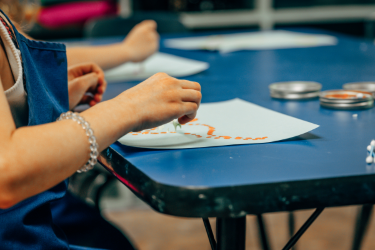 CA: There are many arts/dance options for your child — why have you chosen Clement Kids?
Christal: We love the mission! 
Jawan: We want to support adoption and foster care since we are foster parents, love kids, and want them learning about the arts from a Biblical perspective. 
Heather: I wanted to be a part of a program where God was glorified through not only the music and costumes of each performance, but also through the financial actions of the organization. I am happy to find a missional organization to spend our extracurricular time and money where we can see the benefit in the lives of others through that mission. 
---
"I feel like every instructor cares deeply for our kids and what is going on in their lives." 
Heather Jiles, Clement Kids Parent
---
CA: Has there been an experience with or quality of your child's instructor that stood out to you? 
Christal: When our foster daughter left to her adoptive placement, her class threw her a little going away party. She loved it and it meant so much to her. 
Jawan: Our guitar instructor, Zachary, was an excellent communicator and a very patient teacher. He was extremely humble in his interactions with us overly busy parents. I appreciate that it reached out with fret and musical homework through YouTube and chord charts.
Heather: We have had wonderful experiences with our instructors. I feel like every instructor cares deeply for our kids and what is going on in their lives. My youngest has absolutely adored the Art Around the World class. She continually prays for each country they studied in that class.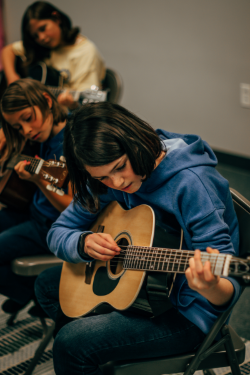 CA: How has your child benefited from their participation in Clement Kids?
Christal: It taught our foster daughter to use her gifts and talents to honor her Heavenly Father. Our kids who attended art camp loved learning new techniques and about art from around the world! 
Jawan: Yes, Abigail has been picking up her guitar more often on her own initiative to just past the time with entertainment. Heavenly dances everywhere, ALL THE TIME. They really loved class and their instructors. It encouraged their hearts.
Heather: Aside from just learning the skills taught in class, my kids have learned that God can be glorified through many forms. They see the desire to honor God in their instructors, which helps reinforce what we are teaching them at home.
 
CA: Is there anything else you would want our community to know about Clement Kids?
Christal: The staff and teachers are amazing. They genuinely care about each child and it shows. We appreciate the class sizes. We appreciate the mission and focus of Clement Arts. We love being able to support the arts and foster/adoption. 
Jawan: The class size is perfect for building a sweet circle of friends!
Heather: Clement Kids has become an important part of our lives. We would recommend it to anyone looking for extracurricular activities! 
 
---
Clement Kids Instructors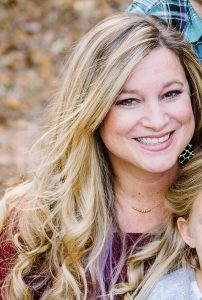 Amanda Newman
CA: What do you enjoy most about the Clement Kids class(es) that you teach?
Amanda Newman (Art/Stitching Instructor): I loved teaching in an environment where I could link art with Jesus boldly. I loved that I could share with the girls a vision about God's heart for the lonely and the orphans. It was fun watching them come alive believing they could use skills they learn at their age to really bless others.
Holly Price (Dance Instructor & Creative Director): I love watching students begin to grasp new concepts and the look of pride on their faces at accomplishing something new. Because I teach creative movement, I have the privilege of watching many little girls learn to skip for the first time! What a joy to watch!! I also love to hear the giggles of delight that come while dancing and playing dance games!
Ellie Grace Hughes (Dance Instructor): My favorite part about teaching Ballet with Clement Arts is the ability to build relationships with the girls I teach. The art of ballet is a beautiful thing and a really wonderful gift from the Lord. It is really special and a great privilege to speak into the lives of the girls who are a part of my class through the avenue of such a sweet gift. Seeing growth in the discipline of ballet is a really energizing thing and brings a lot of celebratory pride, but the truly beautiful moments are ones where I can see how the Lord is shaping each of their hearts.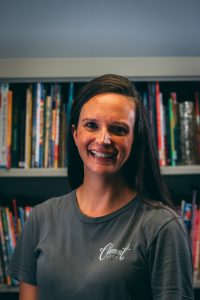 Holly Price
CA: Is there a particular student or student interaction that has been special to you?
Amanda: I loved Brynn. She is so different, but it just blessed me to pieces to watch her be her own person, and create sewing art with us, but unique to her likes. I bonded with Camy. She just really LOVED sewing and was good at it. She would go home and work on things on her own. A lot of the girls did. AE just came alive sewing and sharing that with the group. McKenna also seemed to really find a skill that she enjoys doing. Honestly I loved all the girls. It was fun watching them become a sewing circle.
Holly: One semester I had a student who had recently been adopted from another country. She was shy and reserved, but over time began to enjoy and delight in our class time. I loved watching her come out of her shell!
Ellie Grace: It is really hard to choose between students because each of them holds a piece of my heart, so I'll give a few little moments that I hold dearly. This semester we had a small class of ballerinas of various levels. One of the dancers moved halfway through the semester. I was overwhelmed by such joy to see how well each of the other ballerinas cared for her as we celebrated her next season and sent her off with a mini party at the end of one of the classes. Another moment is also due to the small class this semester. Seeing the determination of the younger dancers rising to the challenging technique I sent their way with such joy, hard work, and bravery to be a part of a class that was new and hard, and seeing the older dancers care well for those who were younger with genuine hearts and love. Just thinking about it brings warmth to my soul.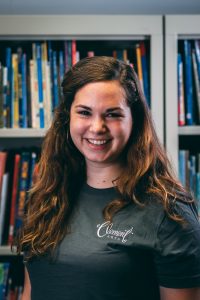 Ellie Grace Hughes
CA: What benefits do you think your dance or art genre has to offer for children? 
Amanda: I think the girls learned that they can start at their age acquiring skills that they can use their whole lives. I saw them take a skill I showed them and their little brains create new and unique things. It was so much fun. I was their age when I started learning. I got to share a lot of that with them. It's lead me down a life path that is just ridiculous and they caught the excitement of that.
Holly: I think creative movement is a fun introduction to dance, movement, and rhythm for the young. It's a great way to begin learning how to take turns, work in a group, interact with peers, and learn how to move your body to music.
Ellie Grace: I believe that art is a gift given to us from the Lord. Our God is a creator and an artist, and through an art form like dance we get to reflect the beauty of our Creator. It is also an avenue for real, true discipleship. Even though it is only an hour to an hour and a half a week, it is a time to be challenged and take risks, to fail and grow, to practice what it looks like to seek excellence with the knowledge that perfection is not required, and to glorify God in a way that is full of fun!
---
"Clement Kids is a warm, safe, uplifting environment, where all are welcomed and encouraged!"
Holly Price, Clement Kids Instructor & Creative Director
---
CA: What would you want parents or community members to know about Clement Kids that they might not know?
Amanda: That they can come learn competitive quality skills in one of the most precious environments. They can begin and continue to grow in Clement Kids classes. They will learn the skills, but they will develop a passion to use their talents and abilities to bless others, to serve others, and to lead others. It's character plus skill plus philanthropy.  
Holly: Clement Kids is a safe place for children to try something new. Often, especially with dance, if you didn't start young you feel out of place wanting to explore the genre when others have been taking for years. Clement Kids is a warm, safe, uplifting environment, where all are welcomed and encouraged!
Ellie Grace: One thing I would want parents to know is that the hands behind Clement Kids are ones that care genuinely for each heart that enters their room. For me, I want them to know that as their child pursues the art of dance, that I care deeply that they are growing in their skill, being challenged to pursue excellence in technique and to advance in ballet, but that I care even more for their heart. Beauty from a skill is a lovely thing to gain and to watch, but their hearts being shaped by Jesus to love others, have fun while they dance, and know that the Lord is glorified while they live and move and have their being is so much more of a beautiful thing.
---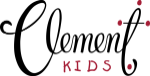 Creativity and imagination play a vital role in bringing hope for the future into a vulnerable child's present. Your financial support enables the ministry of Clement Kids to reach and inspire more children in foster care and group homes. Become a monthly partner for as little as $10/month and win some spectacular giveaway prize packages in the month of May.