Empowered to Foster: The Power of Wrap Around Care
The video below is from Christ Community Church's Empowered to Foster ministry. Clement Arts talked to Empowered to Foster's founding Advocate, Misty Faircloth, to learn more about this foster success story. 
Christ Community Church is a member of the Clement Care network of churches responding to the foster care crisis in our area. You can learn more about the great need HERE.
---
CA: What is your connection to Christal & Mark Gavin (from the video)? How have they been a part of CCC's foster ministry?
Misty Faircloth: Mark and Christal Gavin and their family are members of our church, Christ Community. They had only been at our church for a few months before we officially launched CCC's Empowered to Foster ministry. My husband Patrick and I shared a testimony at our church in October of 2016 and hosted a foster care awareness luncheon a few weeks later. Little did we know that God had already been speaking to Mark and Christal about fostering. Christal attended our luncheon, and within just a few short weeks, the Gavins were enrolled in IMPACT training to become foster parents. They were the first family to start the process as a part of our ministry. Then, upon their first foster placement, our trained volunteers surrounded them with a Care Community. That Care Community stayed with the family for almost two full years as the placement continued. 
Now Christal and Mark have taken the reins of leadership of Empowered to Foster as Patrick and I step into a new season in our lives. Christal has already been hard at work to build a foster care ministry and community on Fort Benning, so her assumption of the leadership of Empowered to Foster is a perfect fit.
---
"In our modern churches, it is easy to sit back and expect someone else to do something... God demands personal action."
- Misty Faircloth, Foster Advocate
---
CA: As a foster care Advocate, how does their story encourage or inspire you? 
Misty: As a foster care Advocate, the Gavin story is one of fulfillment and blessing. When we started our ministry, we had a goal of raising up one Foster Family in our church in the first year, and raising one Care Community to support them. The Gavins were the answer to that prayer. They have been beyond grateful for the help and support that our Care Community has given them. When we had hard times in the development of the ministry, Mark and Christal constantly gave positive feedback that the support was exactly what they needed. 
Now, they have done so much more than foster. They have become outspoken members of this much-needed community and have inspired us to never doubt God and to always trust that he will bring the fruit. As foster parents, Mark and Christal are absolutely amazing. They adapted to an immediate doubling of their child numbers and made it look natural. We have been constantly in awe of their servant hearts and faith lived out-loud!  
 
CA: What strengths and positive outcomes have you seen from doing foster care as a church community?
Misty: I think that working with foster care as a church has opened up the eyes of many in the body of Christ who, for no fault of their own, had really no clue what foster care is or what the needs are. By spreading the news of the area needs and how God has called all Christians to care for this population, I believe it has started a conversation and created a heightened awareness. I know that there is a sibling group of five children whose lives are forever changed because of the love that was shared by members of our church. Members of the Gavin Care Community have often shared of the blessing they received from serving a family in this capacity. Doing foster care as a church community is what we should all be about. We are called to live in community, and that community is most certainly called to care for the least of these.
---
"With God's guidance and help, we can be a part of someone's story of reconciliation and redemption."
- Misty Faircloth, Foster Advocate
---
CA: How would you encourage a fellow believer at another church who may feel inspired by their foster care example? How can inspiration lead to action within a church environment?
Misty: There are honestly countless ways to be a part of the foster care mission field. If you are inspired by the Gavin story, begin seeking God's heart on the matter and how he would have you serve. There's a common saying in foster care ministry that "Not everyone is called to be a foster parent, but everyone is called to do something." It is a fact that if every Christian church in the United States would raise up one foster family, every child that is in foster care would have a home. We have no problem in churches supporting church members who have illness, who give birth, who have a death in the family. Why should it be any less common to support foster families and the children they serve in their homes? 
I believe all it takes is the first step, even if that sounds simple. If you are inspired but don't know which steps to take, reach out. Pray for direction, read scripture, seek counsel, read books on the subject. By all means, don't let inspiration just turn in to a passing idea. It doesn't take much commitment to have a conversation over coffee (or sweet tea - I mean, it is the South, after all). Inspiration is great, but can only cause change if it is acted upon. Leaders aren't really leaders until the first person follows what they've done. In our modern churches, it is easy to sit back and expect someone else to do something. That is not what is demanded of us. God demands personal action.
 
CA: What do you hope people will take away from watching this video of the Gavin family?
Misty: My hope is that people who watch the video of Mark and Christal will identify with the humanity displayed in the scenes and in their story. In the video, Mark discusses reconciliation as a goal of foster care. He rightly points out that Jesus is in the reconciliation business, and as his followers, we get to experience that and see it in others' lives as well. We are all human, and with God's guidance and help, no matter what shape or color, denomination, family background, or personal experience, we can be a part of someone's story of reconciliation and redemption -- and in fact, we are called to be just that!
---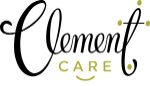 Clement Care is a program of Clement Arts partnering with individuals, organizations, and churches to respond to the foster care needs around us. To learn more about Clement Care or next steps toward foster advocacy, click here or email Heather Irvin at heather@clement-arts.org.