Entrusted: A Birth Mother's Perspective on Adoption
Emily Griffin, Lifeline Children's Services
Lifeline Children's Services is a trusted adoption resource and partner with Clement Arts in the work of orphan care. Our friend, Emily, shares what orphan care is and what it means for followers of Jesus.
NOTE: this story involves real individuals whose names have been changed to protect their privacy.
---
Meet Leigh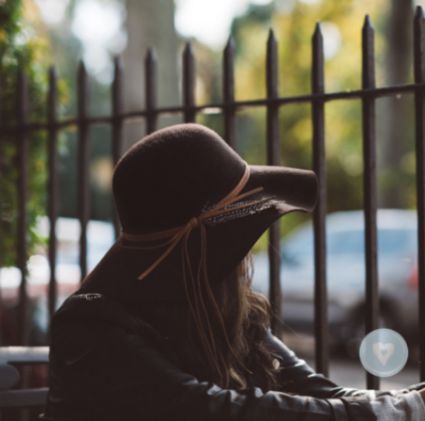 Leigh is a birth mother who entrusted her son, Harris, to his parents 3 years ago through private infant adoption. Leigh has an open adoption with her son and his parents, and has the opportunity to visit Harris several times a year, as well as maintain other forms of ongoing communication with her child and his family. She would be the first to encourage birth parents, adoptive parents, and anyone in between not to compare stories, for each adoption story is unique. However, Leigh graciously opened up about parts of her adoption journey in hopes that others would be encouraged, educated, and prompted to show grace to members of every part of the adoption triad (adoptive parent, child, birth parent).
Reactions & Expectations
When asked to share about different reactions Leigh receives when people learn she is a birth parent, Leigh said that people often initially respond by "giving me a look over… the look of 'you're not who I thought would be in this situation.'" Leigh feels it is wrong to have any expectations of what a birth parent's story might contain, and that it is potentially hurtful to birth parents to try and make them fit a certain mold.
From Leigh's experience, she believes that many birth parents who have placed in infant adoption are not as open with their stories; therefore, that part of the [adoption] triad is silenced. When it comes to insensitive or misinformed comments that people may make about birth parents or adoption, Leigh says that she has to remind herself that "[insensitive comments] are due to lack of education; it's not due to rudeness."
---
"You're not who I thought would be in this situation." It is potentially hurtful to birth parents to try and make them fit a certain mold.
---
Helpful Interactions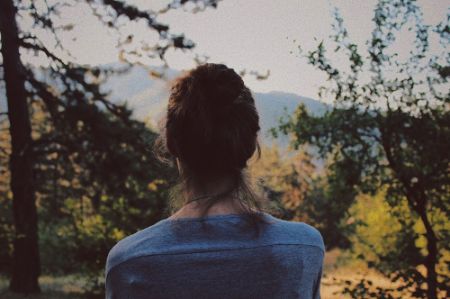 In light of false expectations that people may hold in regards to the "typical" birth parent, Leigh was asked to share how she would encourage people to interact with and view birth parents when given the opportunity. Without hesitation, Leigh responded by saying, "Always walk in knowing that whomever you're talking to has a broken past. There is always something that is broken that leads to a woman separating herself from her child, and a father separating himself from his child as well. Just because the person does not necessarily fit your mold does not mean that there is not brokenness that has to be addressed."
Leigh went on to share about the manner in which she desires for others to interact with and care for her story, along with the stories of other birth parents: "I know for me, I don't want to be tiptoed around. I'm very open with my story, but I don't want people being rude in how they speak about my story. There is a fine balance, but if you know the person, just be open to hearing their story and having your expectations rearranged."
For Parents Considering Adoption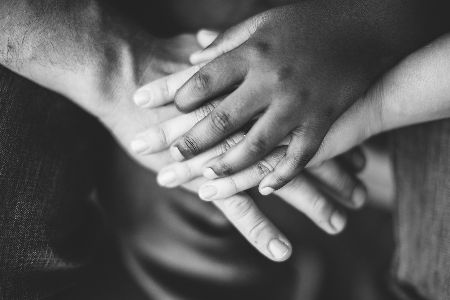 When asked what she would share with an expectant parent who may be considering adoption for their child, Leigh spoke about her heart to ensure that anyone considering adoption knows it will not be an easy road, and that the decision to place a child for adoption is not for everyone.
"If you can look at your story and say, 'Would it be more beneficial for me to try and raise this child on my own? And do I have the means and the ability to do so, and the heart space to do so, and the emotional stability to do so?' If you do, then go for it! I will champion and support you with all that I can. But if your story is similar to mine in that there's just so much that I still needed to figure out for my own life, and my own identity in Christ… It felt like a crack in my foundation that I needed to repair before I even thought about raising children on my own - then yes, seriously look at adoption."
When speaking about the decision to entrust her child to parents that she chose for him, Leigh shared that "it's been the most incredible and the hardest journey of my life, and I don't want to ever give an expectant parent the 100% rose-colored glasses that adoption is perfect, and everything is going to go so well, and you'll never have any issues. There is brokenness on every side of the [adoption] triad. But adoption allows for that brokenness to be unified and, therefore, there can be this triad that produces this beautiful family."
"It does hurt to say goodbye. To walk into the hospital with two lives on you, and to walk away with just your own - that's brutal, there's no denying that. But if you allow God to take that from you, He will, and He'll bless you beyond words. It's surreal and it's tough, but there's a beautiful pain to it all."
---
"It's been the most incredible and the hardest journey of my life... there's a beautiful pain to it all."
---
Not Alone
As Leigh shared about the impact that adoption has had on her relationship with Christ, Leigh stated that seeing the positive pregnancy test caused her to feel as if the floor of her life had collapsed and she was free-falling.
"Immediately, God just started working. It was like I did a trust fall into His arms, and He carried me throughout the rest of my life to this day. He showed me that there are people around me who love and cherish me, and want to be in my life in healthy and life-giving ways."
The truth that God is sovereign over the lives of both Leigh and her son is something that has had a profound impact on Leigh's adoption journey.
"Time and time again He constantly showed me that I'm not alone, that His grace and His plan was beautifully orchestrated for both of our lives."
 
---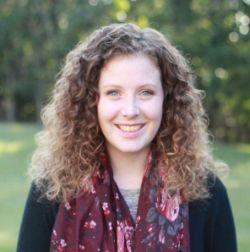 Emily Griffin is a Pregnancy Counselor/Caseworker for Lifeline Children's Services in Columbus, Georgia. Having the chance to walk with people throughout their adoption journey is one of her biggest joys!
Lifeline Children's Services is a gospel-centered orphan care ministry. It is Lifeline's mission to equip the Body of Christ to manifest the gospel to vulnerable children, a mission Lifeline seeks to accomplish through international and domestic adoption programs, family restoration programs, counseling and education, and global orphan care initiatives. For more information, visit lifelinechild.org or reach out to Lifeline by telephone at 205.967.0811.