Experiencing Wonder
by Amanda Newman
---
Join us as we welcome Amanda Newman to the Notebook & Easel. Amanda teaches hand-stitching in our Clement Kids program. She is a wife, mother, artist, and storyteller. You can find her work at artistictherapy.net. Amanda recently went on a wonderful adventure and has kindly taken the time to share that story with us.
---
Today was supposed to be a magical day, exploring Victoria Falls, one of the seven natural wonders of the world.  We couldn't wait to be amazed by God's powerful creation.
When I told my mom I was going, she smiled sweetly and told me that my grandmother, MaCile had always dreamed of seeing Victoria Falls. I never knew that.  She and my Papa Phillips had always planned to take each of their grandchildren on a special trip, to imbed in us a love of travel. When he died unexpectedly at 55, that dream had to be tweaked. She took the first few of my cousins on trips, but by the time it was my turn, her health had declined, and it didn't happen like she had hoped.
I can definitely say that in spite of that, my love for travel is solid. When we planned this trip to Zambia, one of the things I packed was Macile's picture. It was my plan to bring her to the falls with all 7 of her grandchildren. My treat.
Today was nothing like any of us dreamed it would be. With the corona virus looming, borders across Africa closing by the hour, and our second flight canceled, we would need to cross into Zimbabwe, trying to catch yet another plane back to the states. We were stuck waiting on our visas and clearance to leave Zambia so long, that we had to simply drive the bridge and snap pictures out of the window on our way to Zimbabwe. We arrived only to discover that yet another of our flights had been cancelled.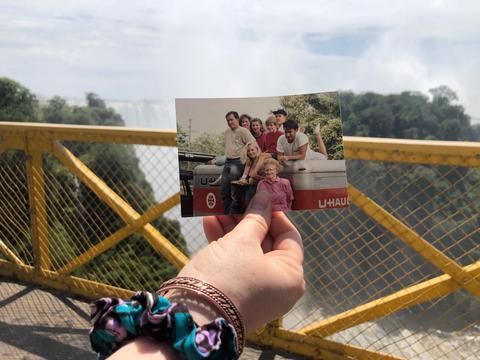 As the reality of our situation hit us, we chose to walk the bridge back to Zambia, dragging our suitcases through the uneven roads. We stopped for just a moment to marvel at the falls. To see the power of our creator's hands.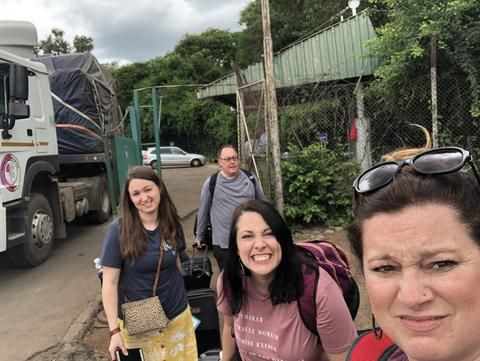 It was a moment of magnificent peace, sandwiched between the chaos of the unknown. I just stood a moment, watching the water crashing, knowing the Savior I'm following would calm me.  He would make my path straight. He would show us what He was doing when our eyes couldn't see. As each door has closed, I keep feeling the need to pull away from the frantic and withdraw into pondering. What is He doing with us?  What bigger purpose could this lead to?  His ways are not our ways.  How much do I trust Him?
As I snapped a picture with the grandmother I loved more than life, it hit me that much like Macile and Papa Phillips, the future isn't looking anything like what I planned. But I have no doubt that I will arrive where I am supposed to be. As I took Macile on our granddaughter trip, it hit me that the path may be weird, but the destination is secure.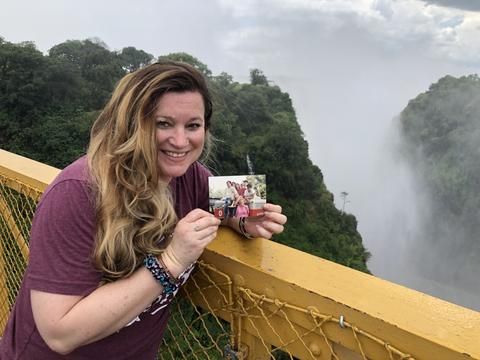 While we sat waiting for our time to cross the border, wild monkeys kept coming up to us. At one point, one monkey dug through a woman's bag and stole her cabbage. It caused quite a crazy moment but was hilarious and broke the tension. Pranks on a trip with Macile (who was the biggest prankster of all) was just perfect.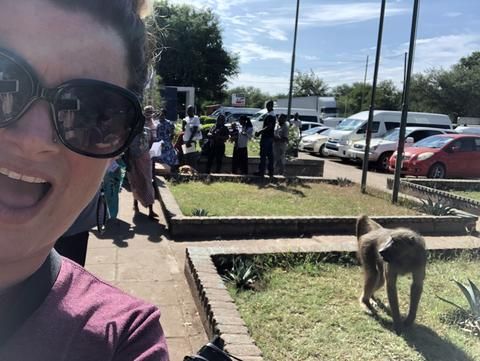 Each phase of this trip has been unexpected and constantly shifting. We have seen tender new growth from our time encouraging local leaders to be passionate disciple makers in their churches and lives.
We have been heartbroken over deeper poverty than any of us have experienced before.  We have watched the world fall apart from a country that doesn't have the luxury to worry. We have felt the impact of the moment we realized we just have to leave. We have chased plans then shifted time and time again. We have felt the hope of a flight, the discouragement of cancelations.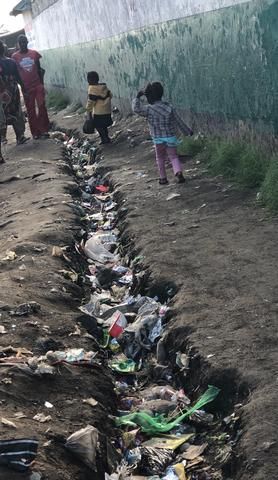 We are still feeling the shock of being told by a congressman to prepare to live here for 4 months. We have faced the shift of figuring out what that would look like. We are still evolving. Even tonight, new flight options appear to be on the table.
The most beautiful thing is that we are seeing people stop everything and ask each other to petition the maker of the universe to move and shine. For us. How amazing is that?  I cannot wait for our light and momentary troubles to be transformed into an opportunity to reflects the God who sees. The God who loves. The God who rescues. The God who leaves us where we don't expect to be as His hands and His feet. Who knows at this point?  But one thing I know, He is writing a story that will let us have the honor of showing a scared world how faithful and loving Jesus is.
To read the conclusion of Amanda's adventure, be sure to check out Artistic Therapy. 
---
Clement Arts was created to provide hope for the orphan. We are committed to that mission and will keep doing that. During this time of uncertainty in our world, we desire to be a source of hope for everyone seeking it.
---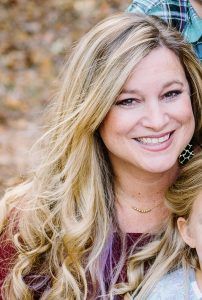 Amanda Newman is a wife and mother of two children who are her biggest supporters and motivators. From an early age, she was an eager student of all the arts. She has been blessed to be surrounded by women with a variety of hand stitching skills, passed down to them through generations. She's very excited to share these and other techniques she has learned with the next generation of eager students. As Amanda has grown up, those little early investments have grown into a life calling to mission work in Rwanda Africa where she gets to teach the women there skills to create products that she brings home to sell for them. Learn more about our Clement Kids instructors and classes here. 
Clement Arts is a nonprofit organization supporting gospel-centered orphan care through the arts. We connect communities to foster and adoptive families in their midst through musical and artistic events, instructional arts classes for children, independent creative projects, and church foster care ministry partnerships.
---