Fine Arts Summer Fun with Clement Kids
Amelia Cox, Clement Kids Director
School's out for summer, which means Clement Kids Summer Camps begin soon! We're
looking forward to a summer full of art, ballet, and drama -- and we hope you are too!
---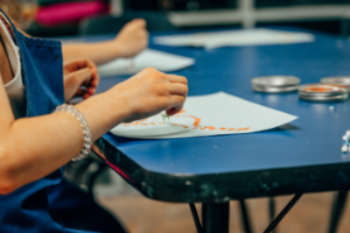 We'll Make Beautiful Messes in Art Camp
Campers will spend a week exploring different mediums like printmaking, ceramics, action
painting, and watercolor. They will learn to express their creativity through a new medium and
craft beautiful works of art. All campers should come to camp each day head-to-toe in clothes
they can get paint on -- even down to their shoes!
NOTE: This camp is full, but there is waiting list for a possible second camp in July! Email amelia@clement-arts.org to join the waiting list.
---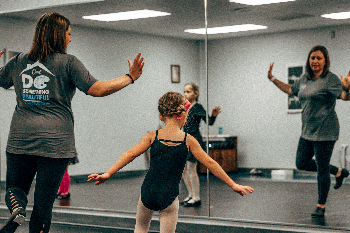 We'll Dance Our Way Through Ballet Camp
Young ballerinas will enjoy a week of dance and fun while learning what it means to be a true daughter of our King. Each day will include a full ballet class, Bible time focusing on a character trait admirable in a princess, and a craft they will bring home. Dancers will explore movement through music, creativity, and imagination. Introduction of basic ballet vocabulary provides structure, improves coordination, and challenges the memory while creating a love of dance through imaginative games, songs, and storytelling. Ballerinas will learn the joy of dancing for the Lord and have a small performance at the end of the week
---
We'll Act Out in Drama Camp
Campers will spend a week digging into the world of theatre! In this camp, they will dive into the power of storytelling while harnessing the power of imagination. Through theatre exercises and games, campers will be encouraged to make bold choices and explore the characters in their imaginations. Over the course of the week, campers will learn about the armor of God and the ins and outs of what it means to be a performer as well as have the opportunity to take the stage at the end of the week!
---
Join Us for a Summer of Fine Arts Fun!
---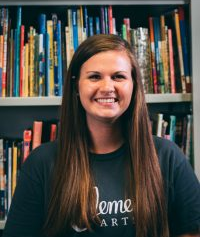 Amelia Cox serves on staff as Clement Arts as Clement Kids Director. She loves how the Lord has brought together her love for adoption and foster care with her passion for music and fine arts.
Clement Kids offers quality children's arts instruction in a fun and uplifting environment with instructors who love children as much as their craft. The camps are open community-wide, and children in foster care are invited to attend tuition free. Proceeds from Clement Kids support local adoption.