God Calls Us to Care for Those Who Need Our Help
by Sarah Jane Hebert
---
Motherhood and the Church go way back. Motherhood is a hard but sacred calling. It can be so isolating. We aren't supposed to do it alone. So often we hear that our children don't come with an instruction manual. While that may be true, we can learn a lot about how to be a mother from the most significant mother in the history of the Church.

Mary was no one special by the world's standards. Luke 1:26 tells us that she was "highly favored" and that "the Lord was with her." She has nothing in her background that made her well experienced to be a mother. I think if I were choosing someone to carry my child, I might pick someone with several other children. It isn't obvious that Mary kept a clean house or could cook. What we do know is that she was highly favored and the Lord was with her.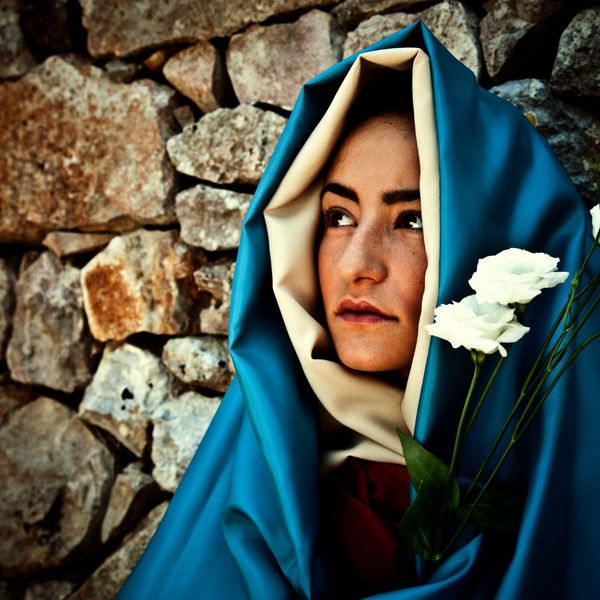 When the angel told her everything, she said "how?" That would be the least of my questions. "Why me?" "I'm too young?" "I am not equipped?" "What will everyone think?" Mary simply asked, "how?"

The angel told her and she responded, "I am your servant, Lord!"  I believe that the Lord chose Mary because she had completely surrendered her life to Him. She would have no problem bearing His child and surrendering that child to Him too.

Mary wasn't just excited about having a baby - as women and young girls many of us spend lots of time day dreaming and praying about becoming a mother. None of this was according to Mary's plan. But she was eager to serve the Lord.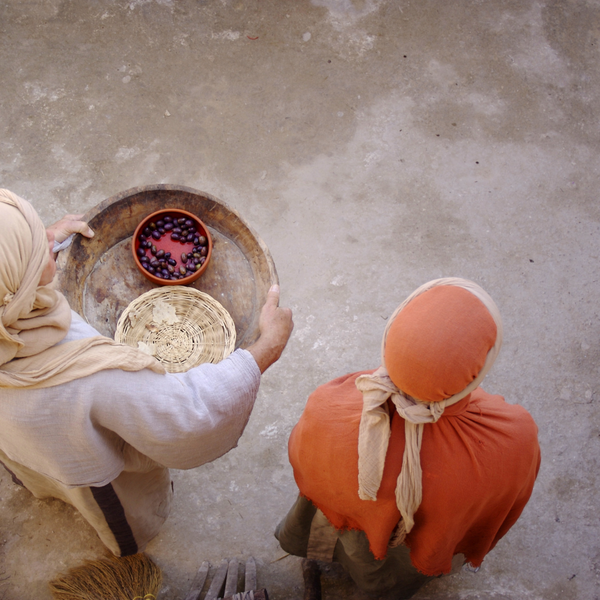 I think Mary knew something it takes many of us a lifetime to figure out: we can't control our children. Not their appearance, not their behaviors, not their interests. In reality they aren't even ours to control. They are the Lord's. He holds them in his hand. We are responsible for them, but they aren't "ours".
My husband and I have fostered 13 children over the past 6 years. Currently 2 of those children are legally "ours" forever, and 4 more are in our home for as long as they need to be.

People always ask us if we want our "own children". I understand the innocence of the question, but it never sits well with me for many reasons. I won't get into all of that, but the basic problem with that question "our own children" is that it implies ownership. Whether I birth or adopt a child, it does not change that they belong to the Lord! Raising them should be an act of service to the Lord.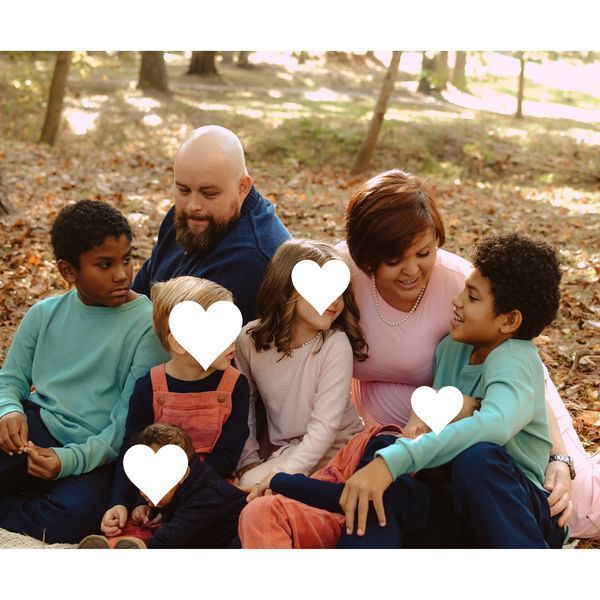 So how do we do that? Mary and Joseph modeled this too. They raised Jesus in the church. About partway through Luke 2, we see where they took Jesus to the church to be consecrated. This was the law at the time.

There Simeon and Anna were waiting.

Simeon had been waiting for Jesus. He had been promised by the Lord that he would meet him. When he encountered Jesus and his parents he rejoiced and praised God. It says in verse 33 that Mary and Joseph "marveled at what he was saying" like they didn't already know what a gift Jesus was?
Anna was a widow and had spent night and day at the temple praying and fasting. She too was overjoyed to meet Jesus. They knew God was at work.
The end of that passage stated that Jesus grew strong and was filled with wisdom and the grace of God.

The next story in chapter 2 talks about when Jesus got lost. You may have heard this story before. Every year they went to Jerusalem for Passover. I imagine that they traveled with a group of friends and family from where they lived. This group would have been the equivalent of their "church". They did life together and were a close knit bunch.

So when he was 12 and they made this trip, he got lost. They didn't even notice until 1 day later and it took 3 days to find him. When they did he was in "his father's house." This story ends in saying that "Jesus grew in wisdom and in stature and in favor with God and man."
Mary and Joseph made raising Jesus in church a priority. They surrendered their child to the Lord and the church stepped in. Simeon and Anna were faithful examples of believers and encouraged them.

The Passover caravan was their village. They loved on and cared for Jesus in practical ways. In that day he was missing, Mary and Joseph didn't stop to wonder if Jesus had eaten or if he was safe. They were comfortable with these people. They were at home.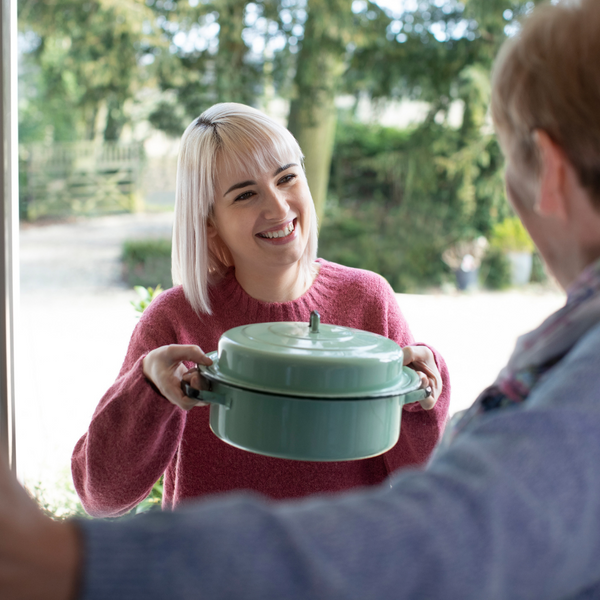 So many people say "I could never do that!" when it comes to foster care. The truth is, Church, we have to do that. God calls us to care for those who need our help. You may be limited by circumstances that keep you from housing foster children, but anyone can be an Anna or a Simeon. You can show up for foster families. You can pray for these children and welcome them into your church. You can help these children and families by being an active part of the body of Christ right where you are. Your presence, your smile, your encouragement, and your prayers are SO VALUABLE!

These families need to be greeted by fellow Christians who have been there and done that and can encourage them!
They also need the people from the Passover caravan. These are the people who sit on the floor with the children and tell the bible stories and do the crafts and serve the goldfish. The ones who come alongside and encourage these children in a way parents can't. We need people who know the value of a home cooked meal. When my day has been filled with case worker or family visits for my child, or therapy or doctor appointments, there is nothing like the peace that comes from seeing a smiling face at my door with a casserole in hand.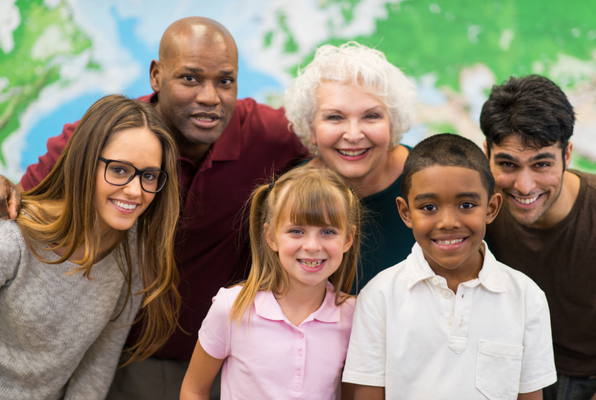 May is Foster Care Awareness Month. Sunday is Mother's Day. (If you forgot, you may pause from reading this to go on Amazon and order something for your Mom now.) What better time to reflect on our role in all of this?
Is God calling you to be like Mary for children in foster care? Is He asking you to care for His children in your home? Not as if they are "your own," but as if they are His.

Do you know as you read this that you want to do more to be an Anna or a Simeon to foster families in your church? Or maybe you want to take even more action and become a part of the caravan that surrounds a foster family in our community? You don't have to say "I could never do that" again. Let us at Clement know! We would love to connect you to a Family Advocacy Ministry today. We all have a role in the lives of HIS children in OUR community and OUR churches.
---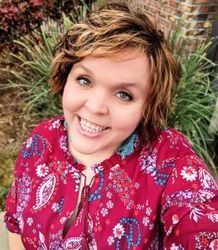 Sarah Jane is and adoptive mom, a foster mom, and the Events Coordinator for Clement Arts. She loves using her gift of hospitality to provide care for vulnerable children and families. She can often be found jamming out to Christian music with a car full of children. 
Clement Arts is a nonprofit organization supporting gospel-centered orphan care through the arts. We connect communities to foster and adoptive families in their midst through musical and artistic events, instructional arts classes for children, independent creative projects, and church foster care ministry partnerships.