God is Our Refuge
by Carmen Overton
---
Social media told me that today, April 23rd, is Shakespeare's birthday. This reminded me that social media told me the other day that Shakespeare wrote several of his masterpieces while in social isolation due to the plague.
A quick search to learn more about this led me to an article published in the New York Times on March 28th by Dr. Emma Smith. Coincidentally, Dr. Smith is a professor at Oxford University and happened to be my Shakespeare professor when I spent a semester at Oxford in 2001.
Dr. Smith recounts that Shakespeare was very well acquainted with the plague as it began in his hometown of Stratford-Upon-Avon merely weeks after his baptism. His experience with sheltering in place would be quite different from our own; however, he did deal with the frustrations of cancelled events and closed theatres due to outbreaks. Thinking about this brought a new perspective of our current pandemic. This is new to us, but it is not new to humankind.
According to Dr. Smith, Shakespeare's characters never die from the plague. He gives them each a unique identity and unique, albeit often violent, death. The way his characters die is in direct opposition to the reality of his time where people were being struck down en masse from the same illness.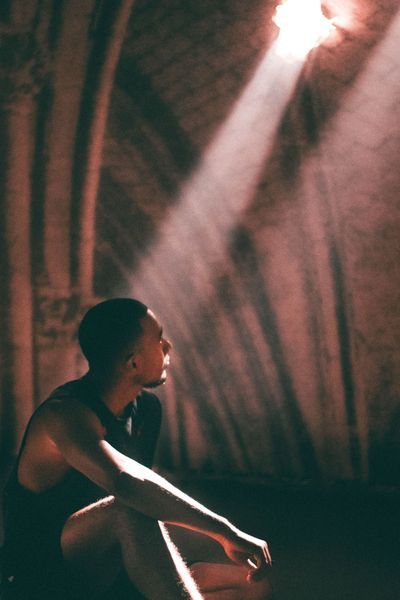 Perhaps one of the reasons that Shakespeare's works have withheld the test of time is because of the rawness he gives to his characters and also the dignity he brings to the human experience. Sure, it is hard to read and understand, but such emotion lies in words like those spoken by Mercutio after being stabbed in Act 3, Scene 1 of Romeo and Juliet:
"No, 'tis not so deep as a well, nor so wide as a church door; but 'tis enough, 'twill serve. Ask for me tomorrow, and you shall find me a grave man. I am peppered, I warrant, for this world. A plague o' both your houses!"
"A plague"…words that would make Shakespeare's contemporary audience shudder and that also resonate with us today. A side note: Romeo and Juliet's untimely death would have been prevented were it not for quarantine orders that were in place.
---
In this time of the Coronavirus pandemic, we are left feeling confused and fearful because we've never experienced anything like this. But those before us have, and the artists of those times documented their experiences. Through art, the same feelings of isolation, fear, uncertainty, sorrow, and confusion are felt. Through literature, visual art, music, and theatre, we are connected with all of humanity throughout all of time. And, we are connected by a heavenly Father who remains steadfast and constant through it all.
I am reminded of another poet who recorded similar feelings of fear, isolation, and sorrow, but who also knew his Creator in such a way that allowed him to portray a great hope in his writing. King David knew social distancing as he hid in a cave to protect his life. Yet, he also knew that he had a greater shelter. Psalm 62:8 says, "Trust in him at all times, O people; pour out your heart before him; God is a refuge for us." Do you hear what David says? God is our refuge. While we are sheltering in place, we can find shelter in Him.
Being isolated from our friends, family, church, or school is hard. Watching people we love get sick, or getting sick ourselves, is hard. Fearing a financial crisis is hard. Seeing our world suffer is hard. But we have a hope and a refuge. Sin is the root of every sickness and sorrow in this weary world. Through death and resurrection, Christ defeated sin for all time for all who believe in him (1 Corinthians 15:55-57).

---
Children living in foster care or orphanages around the world are also all too familiar with social isolation, fear, and having the normalcy of their lives taken away. The place they call home changes. What if as God's people, we could share with them about a refuge that could never be taken away? No matter how our world changes, He is steadfast. He is our refuge. No matter our earthly circumstances, He has no longer left us as orphans (John 14:18).
We need artists to keep conveying these universal truths of humanity. We need the Church to keep rescuing vulnerable children. We need both to keep pointing to our Savior. God is our refuge.
What an honor we have at Clement Arts to unite the role of the artist and the role of the Church.
The work below is by local artist Jon MacGregor. Jon states that this painting examines what we find important as a society. A question we've all found ourselves asking recently. Notice the painting of Shakespeare's tragic heroine Ophelia on the painting in the background. You can see more of Jon's work here.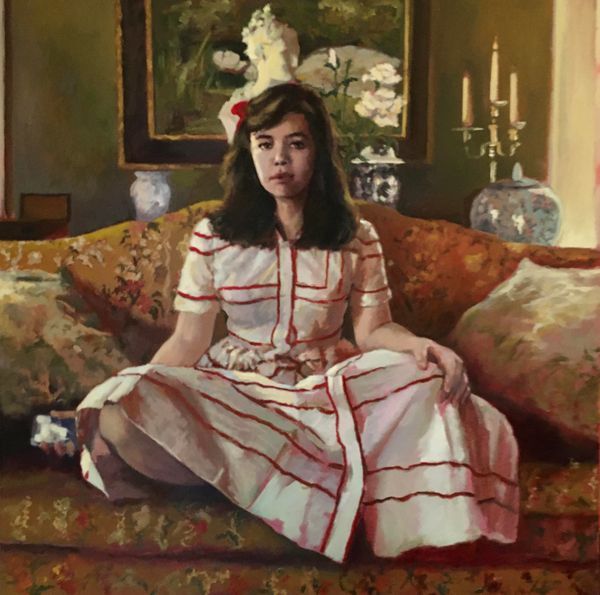 Be sure to check out the Clement Arts Facebook page to see how we are proclaiming that #GodIsOurRefuge and join us!
---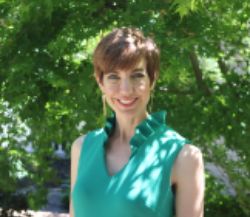 Carmen is the Executive Director of Clement Arts. She sees the arts as a meaningful way to bring people together to provide hope and help to children and families called to foster care and adoption. Storytelling is Carmen's favorite art form, especially classic children's literature.
Clement Arts is a nonprofit organization supporting gospel-centered orphan care through the arts. We connect communities to foster and adoptive families in their midst through musical and artistic events, instructional arts classes for children, independent creative projects, and church foster care ministry partnerships.