Is it Okay to be Scared?
by Christal Gavin, Clement Care Director
---
I was sitting next to my youngest son. It's not unusual for him to be quiet. He's our thoughtful one; always watching and thinking about the world around him. I assumed he was daydreaming about Fortnite or some other 12 year old boy thing. 
He looked over at me and asked quietly, "Is it ok to be scared?" I answered without hesitation, "Absolutely!" I could guess what he was scared about, but I wanted to give him the opportunity to say it. "Are you scared about something specific?" I asked. "The Virus," he replied. 
Covid-19. It's all anyone is talking about. He's just found out school is closed the rest of this year and his mind has apparently been considering the implications of this.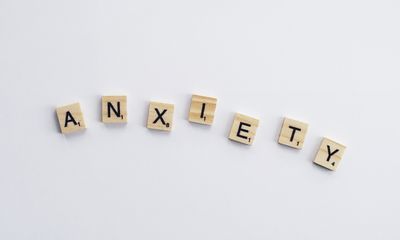 He struggles with anxiety; he has most of his life. Over the years we've let him know there's no shame in his feelings. We've done our best to provide him with the tools to help express himself. There was a time where he might have just sat looking out that window worried and not speaking up. Holding on to all that fear and anxiety used to make him sick to his stomach and have sleepless nights. I'm grateful he's learned to speak to us about his fears. We discussed how it's okay to be afraid. But, we can also pray, prepare and plan! 
As I scroll through my social media tonight I see young and old alike worried and anxious about what the future holds...
And that's okay. 
It's okay to be scared! 
However, we don't want to live our life in fear. We don't want to be crippled by fear. We don't want to continue to feed in to the fear.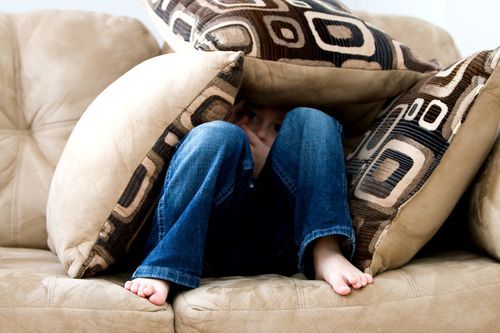 The Bible says, "Cast all your anxiety on him because he cares for you." (1 Peter 5:7) 
Throughout the Old and New Testament you'll see verse after verse reminding you not to fear. Not in a condemning way- but in the same way I lovingly said to my son- "It's ok to be afraid. But, it's not a burden I want you to have. Let me help you with that."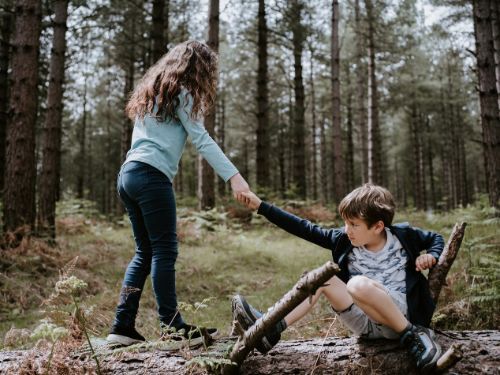 ---
Some practical tips as you navigate this time with your children: 
Pray
Pray with your children! We've been using our newfound "homeschool" time to start each day with a family devotion. We keep a prayer list. One side is praises, the other is requests. Daily we discuss if we have new things to add to either side and we take time to each say a quick prayer. Use scripture with your kids. Have them "pray" scriptures if they can't think of their own words. Scripture prayers are great so they have something solid to reference when their minds are full of fear. 
Prepare
Many who struggle with anxiety need to have a sense of control over the situation. Help your children know you have prepared. Let them help make a meal plan for the week and assure them you have enough food to sustain your family. Show them that you're washing your hands, practicing good hygiene and honoring social distancing, to keep the spread of germs at bay. Allowing them to see and participate in these simple activities can help relieve fears. 
Plan
Know that anxiety and fear will continue to creep in; plan for it. Have a list of verses or songs readily available. Allowing kids to sing or recite scripture is a great way to re-direct their thoughts. Have a feelings chart hung up that you use to check in periodically. For example: Hey, show me on the chart how you're feeling right now. Then, celebrate or empathize with how they're feeling. Allow them to talk though it and then offer suggestions on how they can embrace or redirect those feelings, depending on where they're at. 
Remember that your children are always listening. Turn off that news station. Stop having repeated phone calls about the concerns of the world. You may be struggling with fear and anxiety, that's also okay! Share your feelings with someone. (Preferably away from your kids until you can show them healthy ways to cope with their own feelings). Use some of these tools for yourself: pray, prepare, plan. 
---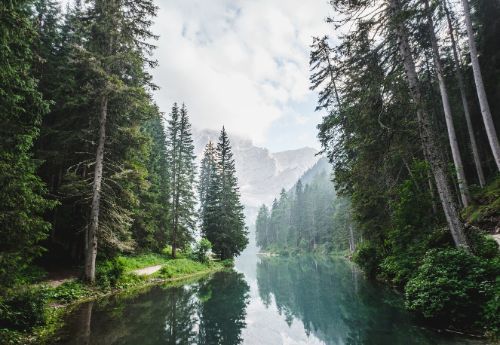 It's ok to be scared. 
However, we don't want to live our life in fear. We don't want to be crippled by fear. We don't want to continue to feed in to the fear. 
Even though I walk
through the darkest valley,
I will fear no evil,
for you are with me;
your rod and your staff,
they comfort me.
Psalm 23:4 
---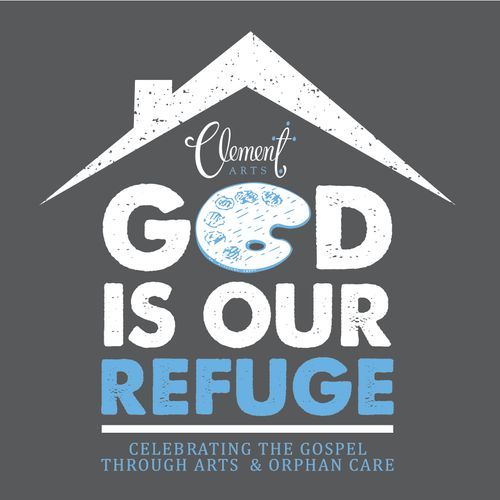 ---
Please pray with us for the nearly 500 children in the Chattahoochee Valley who are currently in foster care and for the vulnerable children in our community who may be experiencing unsafe environments during this time.
Not everyone is called to be a foster parent or adopt, but everyone is called to do something. To find out more about care teams, or how you can help support foster families and children in foster care, contact us at Christal@Clement-Arts.org.
---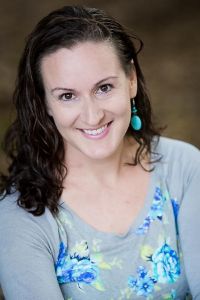 Foster and orphan care are a passion for Christal and her family. She and her husband, Mark, have been licensed foster parents since 2016. Christal and Mark, along with their 3 children, are members of Christ Community Church. Christal facilitates a growing network of such foster ministries with Clement Arts as Clement Care Director.
Clement Care is a partnership between Clement Arts, Live the Promise, and local churches who seek to establish foster care ministries within their congregations. Believing that the local church is the best answer to the foster care crisis, we facilitate a growing network of church foster care ministries in Muscogee, Harris, and Russell counties.