Life Skills Clinic for Foster Teens
an interview with Helen Hall, advocate at wynnbrook baptist
Heather Irvin, Clement Care Director
---
CA: Tell us about Wynnbrook's foster ministry, Foster Love.
Helen Hall: Foster Love started in our hearts and minds 3 years ago when Lisa Dodgen and I knew the Lord was calling us to start a foster care ministry at Wynnbrook Baptist Church.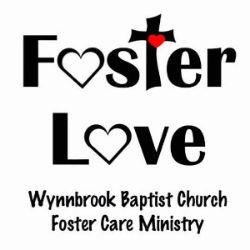 Actually, it began about two years before that when Lisa and her husband met a pastor on Jekyll Island at a National Day of Prayer meeting. Judge Dodgen is one of the Juvenile Judges here in Columbus and sees firsthand the need for foster families. The pastor at Jekyll was starting a ministry in Brunswick, GA, and we believe the Lord took them to this prayer meeting specifically to hear about this ministry. The Dodgens came home and told our Sunday School class about it, and we prayed and asked the Lord how we could start a ministry here in Columbus. 
Long story short, it took some failures and persistence, but we knew this was what God wanted us to do. When we took it to Pastor Craig at Wynnbrook he was all for it, and after our first awareness event the Lord called 3 families to foster and many others to volunteer. The Lord has blessed in many ways and has brought several foster children and families our way to minister to.
We set several goals, not only to minister to families and children, but to encourage other churches to begin ministries and to show support to the Department of Family and Children Services (DFCS) as well. 
---
These teens are probably the most forgotten foster group. Many have been in the system for a long time and need guidance and love.
---
CA: What inspired you to look into starting a Lifeskills Clinic? What did that look like?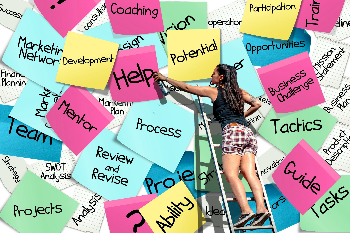 Helen: While working with DFCS, we began to see the need for teen foster children, most of whom live in group homes. DFCS leads monthly meetings to help these teens move toward independent living - we wanted to help. At first, we just provided lunch for several meetings but felt like God wanted us to do more. The DFCS meetings were not very well received by the teens, so our goal was to be able to make it something that they could really enjoy and learn from.
While praying about it, the Lord led us to several people who could provide some practical advice for these teens. Pretty soon, I was able to come up with 8 different sessions that we thought could really be of help and make it fun for the teens.
As we worked towards the Clinic in April of this year, the Lord provided in so many ways. We ended up with 30+ volunteers, mostly from Wynnbrook but from several other churches, too. Chick-fil-A provided sandwiches for free without us even asking. One person who heard about what we were doing (and not a member of our church) was able to provide backpacks full of goodies for each teen. A church member provided Bibles for each teen, and we had 104 teens from 10 different group homes show up that day!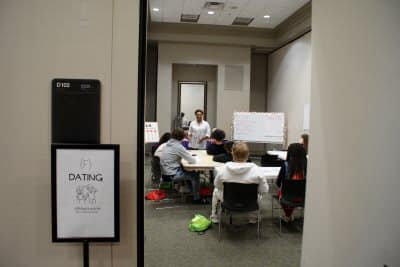 The 8 clinic sessions included:
"Dating and Relationships" led by Veronica Austin of Right from the Start
 
"How to Write a Resume and Do an Interview" led by Anne & Don Webb and Mylynn Hogan from Good Works Project
 
"Employer Expectations" led by Chris Jones of CPJ Custom Homes
 
"Car Upkeep" led by Josh Brakefield of Brakefields Garage
 
"Budget Planning" led by Lisa Tillotson, financial advisor
 
"Vocational/College Financing" led by Katie Minich from the Georgia Student Finance Commission
 
"First Aid and CPR" led by registered nurse, Tracy Tom
 
"Know Your Personality" led by Lisa (nurse) and Andy Dodgen (lawyer and Bible teacher)
CA: What was the goal of the Lifeskills Clinic?
Helen: Our goal was to have an informative and enjoyable clinic for these teens who are probably the most forgotten foster group. Many have been in the system for a long time and need guidance and love. We wanted to show them that as believers in Jesus we take Him seriously when He says to care for the orphans and fatherless and to point them to Him. Before we began the sessions a clear presentation of the gospel was given to them.
CA: What was the outcome of the first Lifeskills Clinic?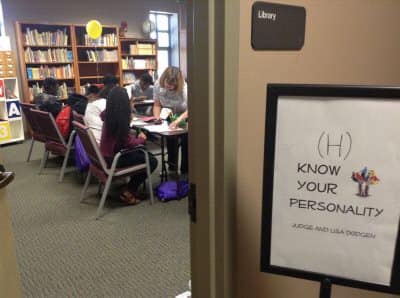 Helen: Our prayer is that each teen heard that Jesus loves them, was given practical information for their future and felt loved and cared for. We believe God accomplished this.
CA: What are your future goals for the clinic?
Helen: We also want to be an example to other churches so that they can do similar clinics. Wouldn't it be great if we had a different church for each month of the year? So far there is one other church that wants to take a month. We plan to help this church, to offer to help and give advice to any other church with Clement Care that wants to hold a clinic, and for Foster Love to continue to do this every April.
Anyone who is interested or wants to know more can contact us at fosterlove@wynnbrookbaptist.com.
---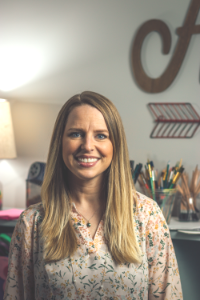 Heather Irvin joined Clement Arts as the Clement Care Director in January 2019, bringing a decade of social service experience with DFCS and CASA. Heather is happily married to her husband, Richard, and is the mother of two sweet and adorable children, Aaron and Addison.
Clement Care is a partnership between Clement Arts, Live the Promise, and local churches who seek to establish foster care ministries within their congregations. Believing that the local church is the best answer to the foster care crisis, we facilitate a growing network of church foster care ministries in Muscogee, Harris, and Russell counties.