Make a Difference in May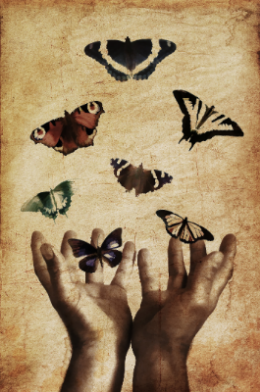 The Impact of Seven
For seven years, Clement Arts has been a voice for adoption and foster care in the Chattahoochee Valley. We are humbled by the support from community members like you that has resulted in over $123,000 in adoption funds raised. We are grateful for the growing network of churches (nearly 20 and counting) who are serving on the front lines of the foster care crisis through our Clement Care program. And we are excited about the community-wide impact and therapeutic foster care partnerships that are building with the nearly 100 children in our Clement Kids program.
As we enter Foster Care Awareness Month in May, these are all incredible impacts to celebrate! Throughout this month, Clement Arts will be highlighting the impact that our programs make in the lives of children and families. Stay tuned here at our blog and on our social media for these inspiring stories.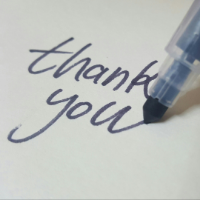 YOU MAKE IT POSSIBLE
The support of partners like YOU have made the impact of Clement Arts possible for the last seven years, and it is YOUR support that will carry the important work of foster care and adoption forward for the next seven. Did you know that monthly donors have the highest level of impact for Clement Arts?
It's true – even $10 per month can go a long way in making a huge impact for advancing gospel-centered orphan care in our community. You can become a vital monthly donor by visiting our donation page and beginning your contributions today!
When you join the Clement Arts community of monthly contributors, you are becoming part of the solution for the local foster care and global orphan crises. We can accomplish so much together! You'll also receive the following from Clement Arts:
Updates and stories of the impact YOU are making on orphan care in our area
Discounts and/or free tickets for Clement Arts events and programs (based on support level)
Private events featuring the best local music and artistry along with in-person updates and impact stories from Clement Arts

MAY PRIZE GIVEAWAYS
For those who become monthly donors in the month of May (and existing monthly donors), Clement Arts will draw a name each week this month for some great prize giveaways! Be sure to start your contributions soon so that you don't miss any of the drawings listed below. Once your donation is submitted online, you will be eligible for all subsequent drawings.
NOTE: You must donate a minimum of $10/month to enter the drawings. You can also double your chances to win (your name will be entered twice) when you donate $50 or more per month. Winners of drawings will not be eligible for subsequent May drawings.
---
Weekly Prize Descriptions
WEEK 1: RELAX, REFRESH, & REFUEL BASKET

• Gift certificate for 60 minute float from Uptown Float
• Journaling Bible and colored pencils from LifeWay
• $10 gift card and t-shirt from Iron Bank Coffee
• $10 gift card for Chicken Salad Chick

Entry cutoff is midnight on 5/12/19

WEEK 2: FAMILY FUN DAY BASKET

• 6 free passes for bowling, laser tag, shoe rental, & more at Bowlero
• 6 free passes for all day bike ride rentals at Ride On Bikes
• 6 free meal cards for Chick-fil-A
• Coupons for pizza deals at Lepoma's Pizza
• 6 free snow cone cards for The Icey Girl & Company
• 6 tickets to "Finding Neverland" at the Columbus River Center

Entry cutoff is midnight on 5/19/19

WEEK 3: DATE NIGHT BASKET

• $15 gift certificate to My Boulange
• 2 tickets to "Finding Neverland" at the Columbus River Center
• 2 cards for free 2-hour bowling + 4 cards for 1 free game of bowling at Bowlero
• $50 gift card for Downstairs at the Loft OR Mabella's

Entry cutoff is midnight on 5/26/19

WEEK 4: GRAND PRIZE! BLACK OAKS LODGE VACATION

Enjoy a 3 night stay at Black Oaks Lodge in beautiful Blue Ridge Georgia for 4 persons. Must be used by May 31, 2020, excluding holidays. Value of $700.

Entry cutoff is midnight on 5/31/19
---
Black Oaks Lodge in Blue Ridge Georgia
---
Thank you for your partnership with Clement Arts!