Someone Else's Story
by Carmen Overton
---
I watched as the judge banged the gavel down, smiled, and said, "You're adopted." Joy infused the courtroom as a family of five became a family of eight. Everyone clapped as the judge announced the children's new last name, and instantaneous tears sprang up as one of the newly adopted children turned to announce his new name to those who came to bear witness. 
At that moment I had a clear understanding of the gospel. Isaiah 43:1 says, "I have called you by name. You are mine." Adopted. One day, for those who live in Christ, we will have a similar joyful celebration as we receive our inheritance as sons and daughters of the One True King. This is my identity.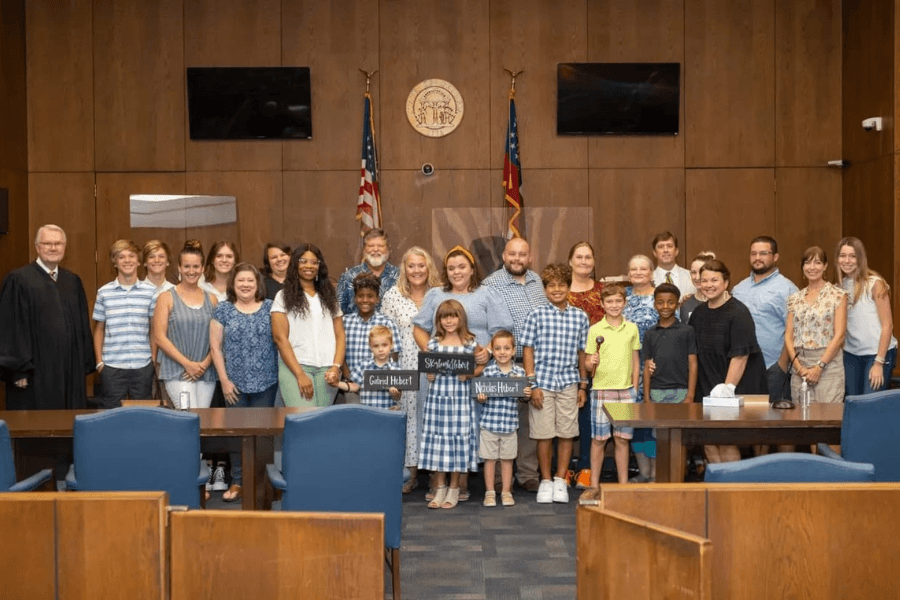 I often wonder if I am adequate enough to serve in this space of foster care and adoption support. I've never adopted a child. I've never been a foster parent. I've had two healthy pregnancies resulting in two healthy kids. When I think back to the catalyst that brought me into this specific ministry, I find a simple answer: community. 
I learned about the foster care crisis from friends who were willing to step into the messiness of others' lives to care for children who needed a safe place. Some of those children had short stays before returning home. Some of them moved on to different places. Some of them were adopted. All of them were friends and playmates, or sweet babies to snuggle, or teenagers to encourage. They each have a story and are each made in the image of God. 
I'll never forget when my son asked me what "adopted" meant when he was around the age of four. I mentioned as example the name of one little girl whom he had grown up knowing. She was adopted from foster care by a family of a different race. As I was explaining, he shouted out, "She's adopted!?" Such a sweet and precious moment of innocence. For him, her only identity was as a member of that family and a friend.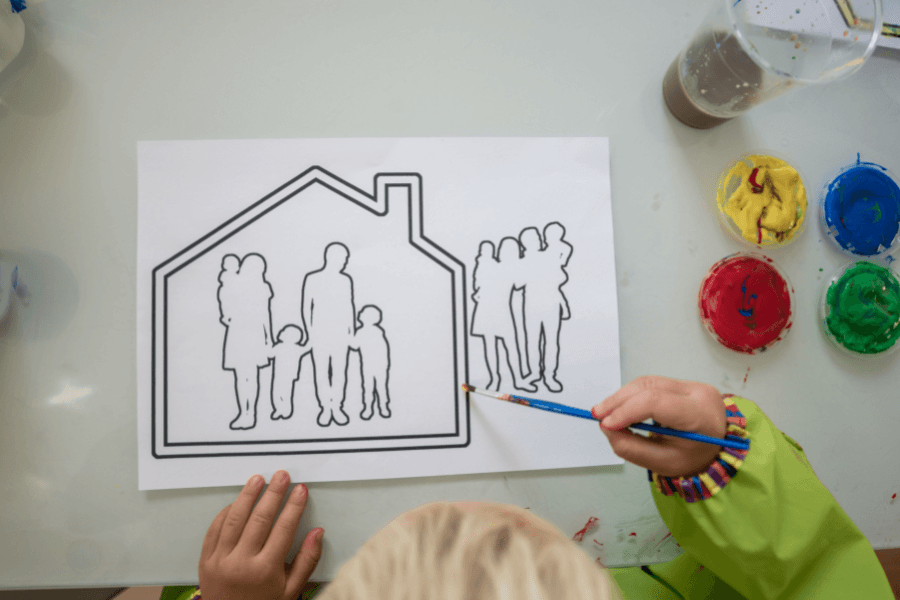 Everyone has a story to share. In the words of Eugene Peterson, "Every Christian story needs to be shared with others. Every story is different. Yet every story is the same." Even though I don't know how it feels to adopt or foster, I know what it means to have my life transformed by being adopted into the body of Christ. Because of the Holy Spirit at work in me, I can enter into someone else's story. For me, that has been through cooking meals, babysitting, listening about the hard things, and through advocating, fundraising, and inviting others into this community through my work with Clement Arts.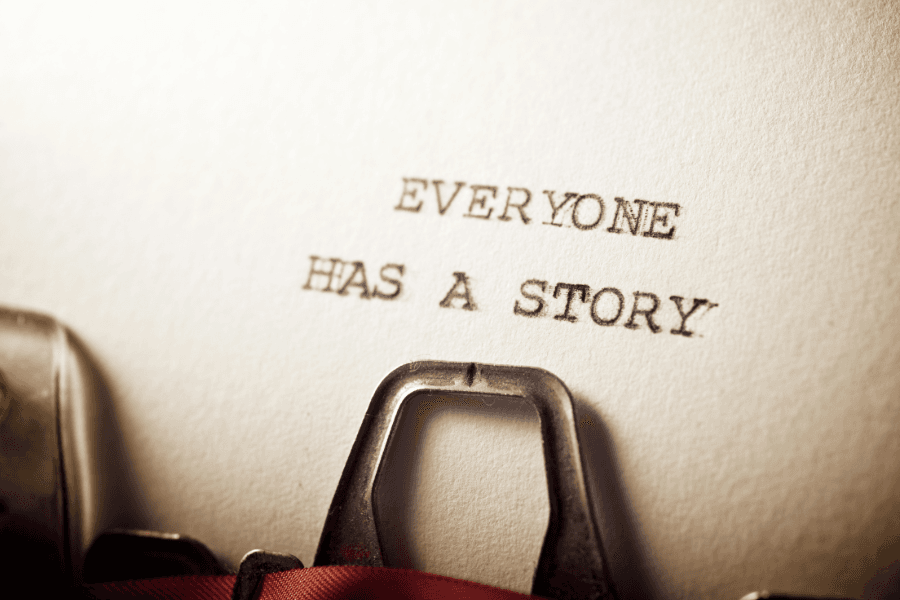 I often say that not everyone is called to foster or adopt, but as believers, we are called to do something. We are living in a pivotal moment in Church history. For years, evangelical church members have spent money and time advocating for children in the womb. With the recent reversal of Roe v. Wade, we have the opportunity to show that we are not just pro-birth but pro-life. That means being pro foster families, pro adoption, pro birth families, pro people with special needs, pro being inconvenienced or made uncomfortable in order to step into someone else's story.
And why shouldn't we? That's exactly what Jesus did. He stepped into our broken, messy story and he desired a relationship with us. What if we sought relationships in the same way? What is it that you can do to step into someone's story? Maybe it is cooking a meal for a family. Maybe it is cutting grass. Maybe it is sitting with a young mom at a crisis pregnancy center. Maybe it is building a bed for a child who doesn't have one. Maybe it is planting a flower garden and inviting women who have experienced trauma to come and find rest. Maybe it is leading a Bible study in prison. Maybe it is selling your artwork to support a family. Maybe it is teaching a fine arts class for children in foster care. Maybe it is teaching your own children to be an advocate. Maybe it is fostering or adopting a child or even a sibling set. These are all things happening in our community and more. Never underestimate God's ability to use you.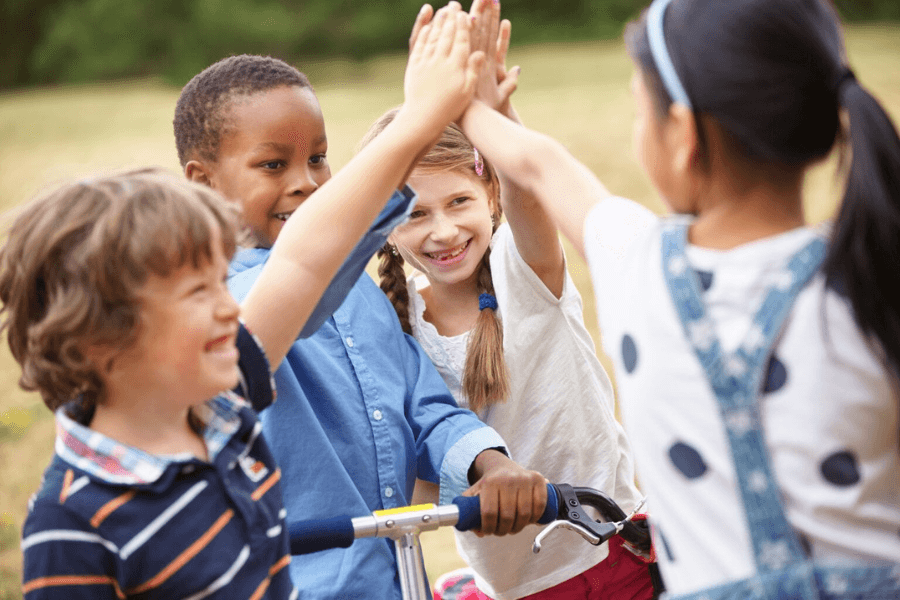 One who demonstrated what it means to be pro-life so well was my friend and Clement Arts' founder Brad Griffith. Not only did he articulate well the call to care for others, he lived it. His willingness to step into relationships inspired many and impacted even more. Just hours before Brad's sudden and unexpected passing this summer, he penned words that clearly express his heart for caring for the vulnerable:
Our society, and especially those of us who are Christians, have much work to do in supporting women and children in poverty and in crisis situations. We have to advocate and vote for justice here as well, and we must support organizations that are doing this work.
I know firsthand that having children in certain situations can be scary and hard. Katie gave birth to our first child when we were just 19 years old. We have a son with a disability. We have a child who lost his biological family when we adopted him from foster care. 
All of us know many children (and adults) who in slightly other circumstances might have been aborted. Certainly many children like them *have been* aborted. But I cannot conceive of a world in which the children I know didn't exist. Even if I could imagine it, I don't want that world. They deserve to live. Every one of them. Period.
Despite any hardship, I can affirm that life is beautiful. Life is good, and that goodness does not depend on how we feel at any given moment. We say this all the time in suicide prevention — we know it is true. Things are never as hopeless as they seem to be in our darkest moments. There is often goodness and beauty waiting for us on the other side.
So I say — there is reason to celebrate today and reason to grieve. There is goodness to rest in, and goodness, there's work to be done.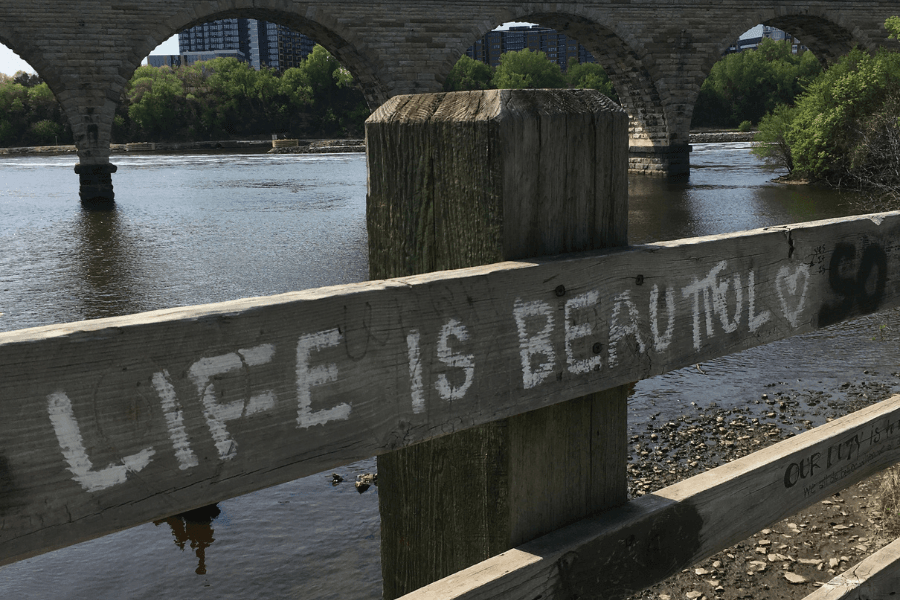 ---
Clement Arts is a nonprofit organization supporting gospel-centered orphan care through the arts. We connect communities to foster and adoptive families in their midst through musical and artistic events, instructional arts classes for children, independent creative projects, and church foster care ministry partnerships.