Two Rails, One Road
by Lisa Williams
---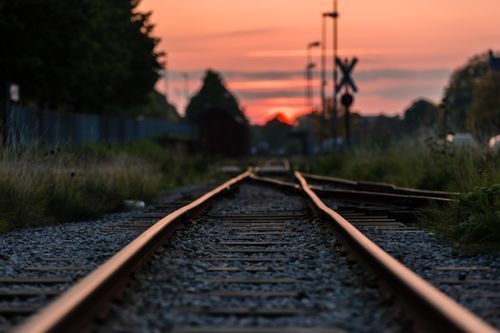 ---
I can remember the short-sleeved, dark green shirt I was wearing, the shoes on my feet as I stared downward, the light drizzle of rain falling down on that dark December night. I can see the shadowed looks on the faces of my parents and brother as they showed up unannounced in our driveway. For the first time in my life I completely lost the ability to control my emotional and physical response. I screamed, my knees buckled, and if it were not for my family physically holding me up, I would have crumpled to the wet concrete.
---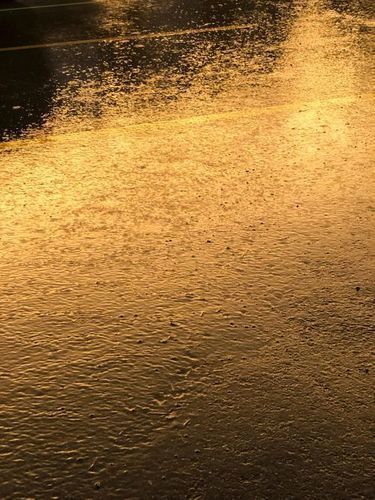 I feel dizzy even now as I remember. Though nearly 5 years have passed, the memory seems more like it is occurring in real time. It remains always-accessible to me, just less likely now to force itself into my head and heart without warning.
This is grief.
At 25 years old, I never imagined I would be faced with my younger sister's sudden death. But grief is not polite or selective, and if we live long enough, we will eventually experience it.
---
Grief is long nights filled with nightmares and long days of utter exhaustion.
Grief is reaching for your phone, then remembering you can't reach the person you want to call.
Grief is birthdays, anniversaries, holidays, and every day with an empty chair at the table.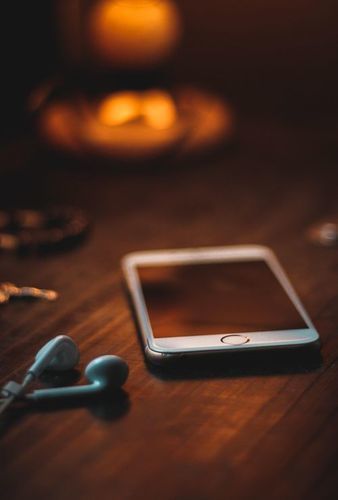 If you resonate with these words, I just want to say I am so sorry for the pain you have experienced. I hurt for the lifelong hole you now live with as you navigate your world without someone who should be part of it. I know there is nothing you could read right now that will accomplish what it is you really long for: the return of your loved one.
But I also know and can say with confidence from my own experience: Jesus is with you in this place, whether you know it or not. He runs to those with broken hearts. He knows the pain of death.
He grieves with you.
---
Grief is what happens in the gap between what we thought would be and the reality of what actually is. Though I am speaking of grief regarding physical death, we can also grieve the death of a dream, the death of a marriage in divorce, or the death of a future imagined that can never be. The emotions we experience and the pain we process in that gap between expectations and reality are something we must face, regardless of what has caused the gap.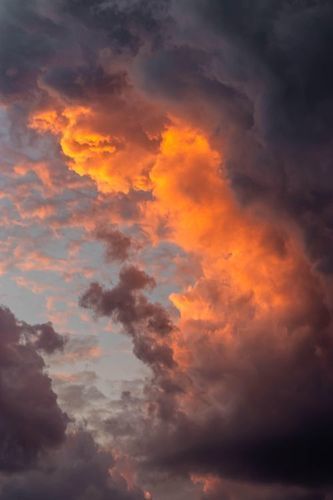 Recently I ran across a medical definition of grief, which is "the normal process of reacting to a loss." As someone who tends to avoid strong emotional reactions and hates crying in front of others, I really need to hear the word "normal" in this definition.
The truth is, grief feels anything but normal. It feels abnormal because what causes it is not normal to us. But it is important to acknowledge and embrace that grief, as unnatural as it feels, is a natural and needed response to the unimaginable.
Yet sometimes as Christians, we feel that we should avoid this human reaction. We sense the pressure to press on and be strong, not letting our emotions get the better of us. We can feel guilty for grieving, as if it were sin.
1 Thessalonians 4:13 teaches us that we don't have to "grieve like the rest of mankind, who have no hope." We can wrongly take this to mean that we should not grieve because we have hope. However, I believe this scripture is not instructing us to withhold grief, but is rather encouraging us to grieve with hope.
How do we do this?
Grief feels so opposite of hope. Grief feels natural; hope feels unnatural. In the wake of death, grief feels so automatic and hope feels out of reach.
For Christians, grief without hope is despair, but hope without grief is denial. We are not called to despair or to denial. In Jesus, we are free to fully grieve and fully hope. Picture a railroad track with parallel rails of grief and hope. We need both to move forward.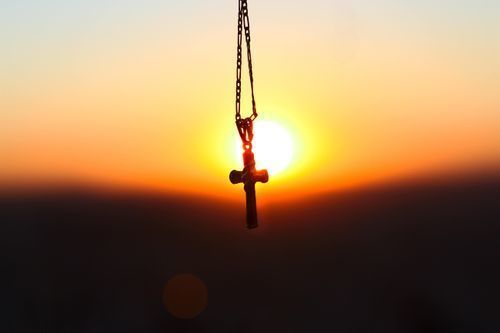 Jesus is the best model of this for us. He was both fully God and fully man, without sacrificing one or the other. As the God-man, the night before he was crucified he told his closest friends and disciples, "My soul is deeply grieved, to the point of death" (Matthew 26:38).
As fully human and fully divine, He prayed, "My Father, if it is possible, let this cup pass from me" (Matthew 26:39).
He grieved. He sweat drops of blood. AND he held to hope.
He prayed, "Yet not what I will, but what You will" (Mark 14:36). "For the joy set before Him he endured the cross" (Hebrews 12:2). He did not despair, and he did not deny. Instead he grieved with hope.
And so can we.
---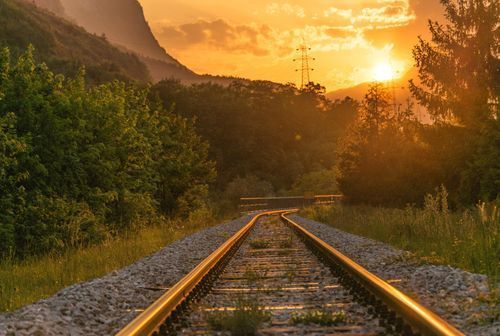 So what does this look like? How do we do it?
Oh, how I would love to give you a list of points for practical application, but I have learned that grief doesn't conform to our plans. Journeying grief-hope with Jesus is not a step-by-step program, it is an uncharted path that can only be found by walking with Him.
It is a hard road that should not be traveled alone, but with a trusted counselor, friend, or community who loves you, prays for you, and is a safe place for you.
It is a railroad that winds through the mountains and valleys, bridges and tunnels, with surprisingly beautiful views for those who learn to integrate grief with hope.
It is filled with tears and rejoicing.
It has times of retreat alone and times of sharing with trusted Christians.
It is messy, shifting emotions and constant, unchanging truth. And rather than tell you what to do, I would rather encourage you to wrestle with this question:
What would it look like for you to fully grieve your loss and to fully hope in Christ?
---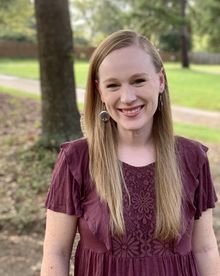 Lisa has a heart to help the hurting and broken find healing and purpose in the body of Christ. She has served in various ministries, primarily as a worship leader and student minister, and is currently finishing her master's degree through Dallas Theological Seminary and serving with Jeeah's Hope. She has been married to her husband Brad for seven years, and they reside in Columbus, GA, with their lively almost-one-year-old, Bekah Joy.
Clement Arts is a nonprofit organization supporting gospel-centered orphan care through the arts. We connect communities to foster and adoptive families in their midst through musical and artistic events, instructional arts classes for children, independent creative projects, and church foster care ministry partnerships.