What is a Safe Family?
by Gina Carow
---
Her name was an unexpected one to see on my phone's caller identification screen. The question she called to ask was even more unexpected.

"Do you want another baby?"

She laughed as she asked because at the time my friend called, I was already the mother of four, and we were living in an RV while we finished building our house down the road. The idea of taking another child, for her and for me, seemed ludicrous. And yet, I was intrigued by the possibility.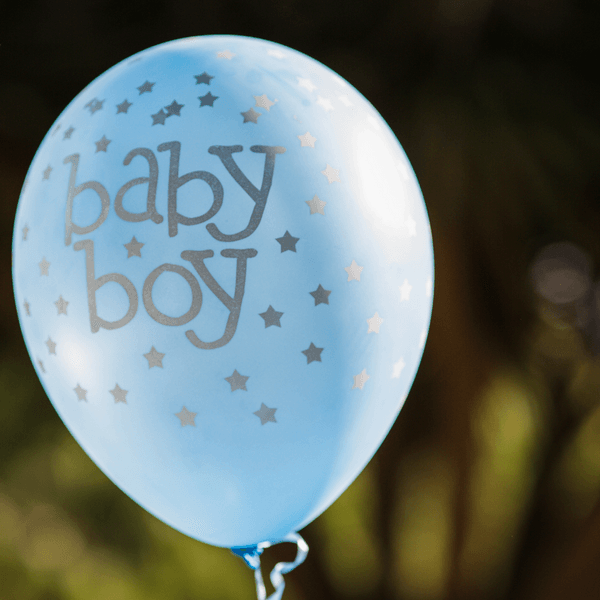 Ever since our long-ago adoption of my youngest son, Sawyer, I've learned not to jump immediately to "no" as my answer simply on the grounds of how odd or inconvenient an idea may seem. After all, when Sawyer came into our lives, he was a 3-pound-infant with Down Syndrome who needed numerous surgeries and a mini-NICU in my home just to survive. And despite all the terrifying moments and gray hairs he had given me during his first year, I counted him as one of my greatest gifts from Jesus. He taught me that difficult situations are precisely where Jesus shows up most.

So instead of "no," I answered with "maybe."
That conversation led to many others with various people over the next few days, and in the end, we added an 8-month-old little boy named Quinton to our family. He, like Sawyer, is one of the greatest gifts in my life.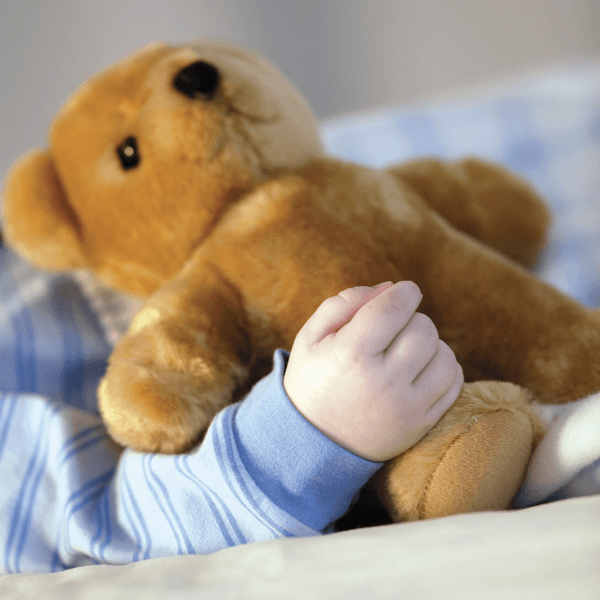 Quinton's mother, Crystal, was in a drug rehabilitation program following several years of addiction to various types of narcotics. She had entrusted his care to a ministry called Safe Families just prior to leaving for the in-residence rehab program. Crystal had recently stopped using drugs herself, but everyone in her family was still using, so she felt a significant amount of concern over the idea of leaving him in the care of family members while she was away. Safe Families afforded her the option of leaving him in safe hands without surrendering him to state foster care and assuming the risk of losing him completely.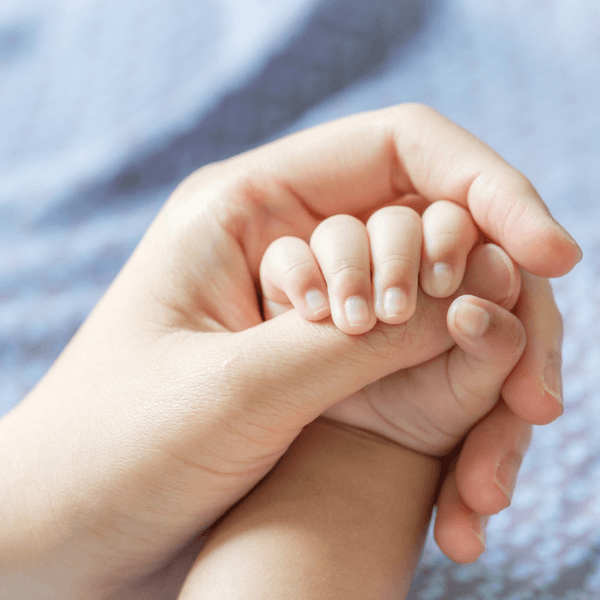 That's how Safe Families works. Families agree to care for children on a temporary basis, sometimes for a few days, sometimes for a few weeks, while parents sort out difficult life situations. Our placement was expected to be for 6-12 months, definitely a unique case for Safe Families, but one which we were all willing to pursue. Children in Safe Families are voluntarily surrendered by their parents when they need help, not forcibly removed, so they are not generally adopted by the family with whom they are placed. We would have, of course, been willing to care for Quinton long-term if the need arose, but we weren't looking to adopt again. We were hopeful that our taking him would allow his own mother to have the necessary time to recover from her addictions and become his full-time parent herself.

So one month after we moved into our completed home, Quinton came to live with us.
Little Quinton quickly stole our hearts! His name seemed too large for his small frame, so we nicknamed him "Q" and converted a large closet into his bedroom. We assimilated him into our day-to-day lives, sending his mom videos and pictures as often as we could to help her stay in touch and up-to-date on the milestones he was reaching along the way. We played the videos she sent of herself to him on our phone so he would not forget the sound of her voice or the look of her face. We taught him to walk and drink from a cup and implemented various measures to help him learn to attach and bond so that he would be better equipped to reattach to Crystal when she came back home.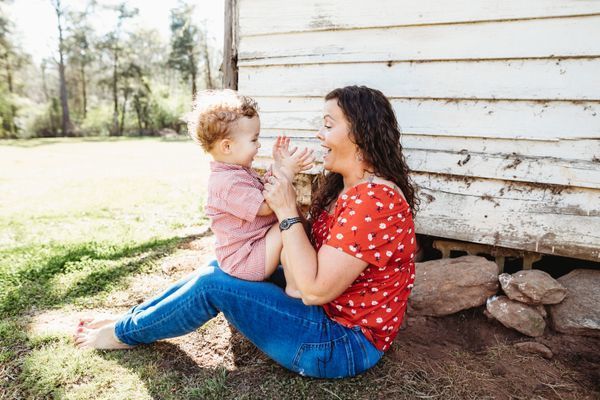 Then, on the day before Thanksgiving, Crystal was released, and we met her in person for the first time. She spent Thanksgiving and Christmas with our family, and she visited Q often, but he continued to stay in our home while she looked for a job and a place to live. The more time we spent with Crystal, the more we loved her, and the more we were able to see how much she loved her little boy.

We had some concerns about Crystal's ability to remain clean and sober once the added stress of full-time single motherhood and full-time employment began. We felt that she would need a significant amount of support to get solidly on her feet. We further felt that it would be wise for her to relocate to a new place to distance herself from former friends, family, and dealers. And so, with those things in mind, we asked her to move into our home with us after she got a job locally.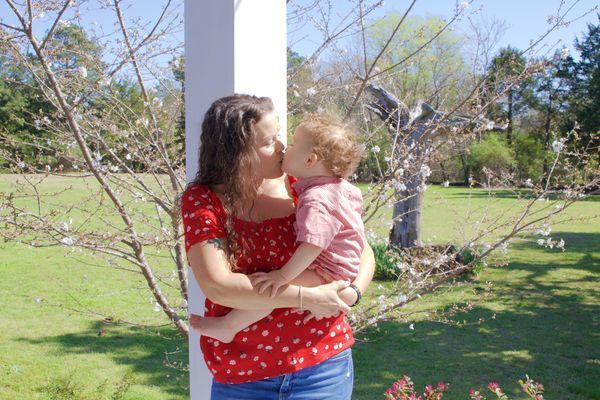 What a joy that has been! Only Jesus Himself could have orchestrated such a perfect situation. Their two-person family has lived with us for more than a year now, and we all stand in awe of how smoothly the entire situation has progressed. Crystal is truly like the sister I never had! She and I get along easily, she pitches in and helps with whatever we are doing as a family, she assists with childcare for my son, Sawyer, and she contributes to our bills. She is the hardest working person I know, and I am constantly in awe of all the things she is able to do simultaneously. (She works full-time and has a home repair business on the side, too!)

I am further in awe of how willing and even eager Crystal is to learn about parenting or to receive advice on life decisions. She is humble and responsible, and she is an incredibly good mother to little Quinton. But more than anything, it has been so exciting to see her walk with Jesus deepen and develop. She recently joined our church and is a member of the Welcome Team. She faithfully visits and helps care for her parents in a neighboring city, and she never misses a Bible study group. Her attitude, even when things go sideways in life, is positive, hopeful, upbeat, and optimistic. She takes every opportunity to share her story in hopes that it will encourage someone else who is currently walking through similar circumstances to those she has experienced.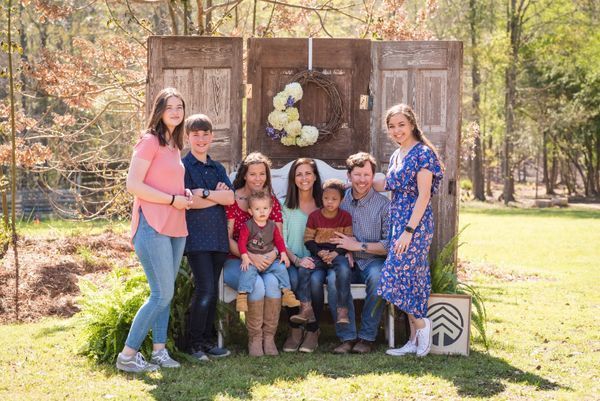 Safe Families gave our family the opportunity to be the hands and feet of Jesus as we live out our Pro-Life convictions. We hold firmly to the belief that lives are important both inside and outside the womb. And those lives include those of birth mothers. Through Safe Families, we were able to not only help an infant who needed a family to love and care for him, but we were also able to help a young mother find solid ground to stand on as she begins a new life with a new hope and a new future.

That one, unexpected phone call two years ago has impacted eternity and the Kingdom in countless ways, and we are honored and humbled to have been part of the story.
---
Safe Families for Children is a national family preservation movement. To learn more, visit their website at safe-families.org. 
The mission of Clement Arts is to make a difference in the lives of adoptive and foster families through gospel-centered support and creative experiences.