When Love is Enough: A Foster Support Story
Amanda Taylor, Clement Kids Assistant
---
"Love as I have loved you." John 13:34
At the core of our Christian walk is our call to help take care of the lost, homeless, hurting, widowed, and fatherless. Not all of us have physically walked this path, but many have walked it aside friends, and many walk it through prayer and awareness support.
Though we may not all be called to open our homes to children young and old, we are all commanded to love and care for those in need. It is at the core of our Christian walk: love thy neighbor as yourself; care for the lost, the hurting, the fatherless. 
A musician out of the Willamette Valley in the Pacific Northwest is forging a path of love for families in his community and across the United States. 
Josh Putnam is a foster care advocate and a youth minister at his church in Oregon. His goal is to "inspire courage and model the freedom-joy that comes from knowing Christ."  Through his music and contagious love for the Lord, he's teaching people to worship without holding back, especially through the ups and downs that come with the world of fostering children. One of his recent songs is helping us all do just that.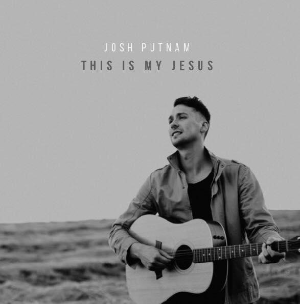 Josh and his wife have walked the road of foster and adoption with many of their friends. Recently, they watched their best friends welcome a four-day-old baby girl into their home, bond with her, love her, and care for her for 7 months. She wasn't their blood, but, as his song beautifully points out, her heart was tied to theirs. 
Although we all understand that the ultimate hope and prayer of fostering is reunification, it is still a bittersweet moment for any foster family when that time comes. When Josh's friends joyfully and heart-breakingly handed "Little Love" back to her birth mother, he wrote a song about this incredible girl and the special bond she shared with her foster parents to help them remember her through more than memories and pictures. Listen to it here.

---
Let some of the lyrics rest in your heart:

"...Every time you looked at me
My favorite part was the dimple on your right cheek
We knew that this could break our hearts
But we would do it all over again
Oh and when you're lonely
Oh when I can't hear you cry
I know that you'll find Jesus
Cause He's with you every time
...
So sing hey, Little Love
Just like the orbit of the moon and stars
Sing hey, Little Love
My heart is tied to yours, and love is enough…"
---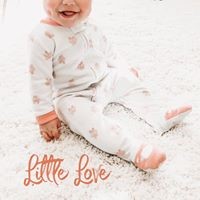 The impact of this one child, and what she inspired, continues to grow. In addition to his meaningful song, Josh also offers "Little Love" merchandise through his website as a way to encourage foster families near and far. All proceeds go to raise foster awareness.
Josh's hope is that the words of this song and the focus of his mission will reach the hearts of parents who have loved and let go. It is a message that is familiar to foster parents around the globe: give of yourself, love, let go. Does it hurt? Yes. Would they do it again? A resounding yes. 
---
"We knew that this could break our hearts, but we would do it all over again."
---
We are so thankful for all artists like Josh who use their gifts to raise awareness, and we are incredibly grateful for the families who open up their homes to those in need. Thank you all for what you do.
---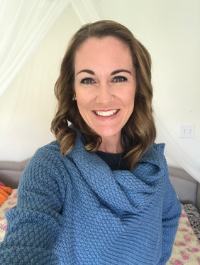 Amanda Taylor grew up in Vermont, but she has moved all over the world with her husband, Dan and their three girls, as Dan serves in the military. Although she has never personally experienced adoption or fostering, Amanda has walked the path as a friend to many who have. Her heart desires to be more involved in the ministry of caring for orphans, and Clement Arts is just one way in which she is able to participate in this small Kingdom task.
Clement Kids offers quality children's arts instruction in a fun and uplifting environment with instructors who love children as much as their craft. The camps are open community-wide, and children in foster care are invited to attend tuition free. Proceeds from Clement Kids support local adoption.