Writing Plans in Pencil - God's Journey of Bringing Trauma-wise Counseling Services to Columbus
By: Sarah Booth
---
My name is Sarah Booth, and I am a therapist and junior partner with Discovery Connections. In November, Discovery Connections had a soft launch to begin providing services in Columbus, Georgia to children, adolescents, individuals, and families impacted by trauma.
Our practice focuses on attachment and bonding and its impact on people throughout the lifespan. We serve vulnerable children from hard places all the way through adulthood, supporting people as they navigate the challenging roads of life.
However, the path that led me to Columbus and even Discovery could happen no other way except BUT GOD.
As a child, I grew up in income-based housing in Athens, Georgia — commonly referred by me and my friends as "the projects." My childhood was riddled with physical, sexual, and emotional abuse culminating in my placement (and my siblings) in foster care on my 12th birthday.
My birth father would plead guilty to multiple counts of aggravated child molestation and rape resulting in a life sentence plus many others. My birth mother functions at about an 8-year-old level and was not equipped to care for herself, let alone 3 children.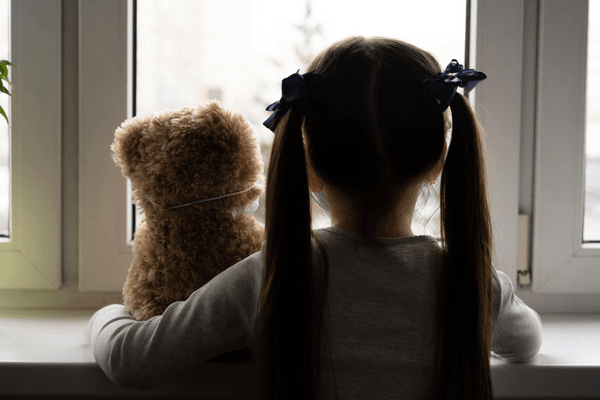 My foster care journey was not an easy one and I experienced numerous guardians that had more negative impact, further solidifying my own challenges with healthy attachment. However, as I neared age 15, a set of house parents came to my group home. I hated them on sight and no matter the torture I would inflict over the next year they remained, and they loved me.
They showed me Jesus and gave me the family I did not realize I was missing. However, it took until I was in my 20s for me to be able to call them mom and dad because, to me, those titles were meaningless and had been egregiously violated. Even though God started working on me at 16, I was determined to forge my own path and leave the past completely behind. I received scholarships and financial aid to attend Emory University and earned a Bachelor of Business Administration with a double concentration in marketing and consulting in adventure management.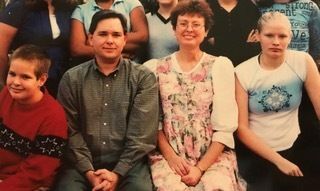 My goals were for financial security and success. I never wanted to go back to where I came from. Following graduation, I got a good job working in marketing in Atlanta and planned to pursue a MBA/JD after gaining a few years of work experience. However, God had a different plan, and through being a leader for Passion City Church's student ministry, I felt called to pursue a counseling degree. The irony, I never even took a psychology class in undergrad. After being conditionally accepted to Liberty University's counseling program, I had a new path.
Early on it became evident that working my marketing job and pursuing my degree were going to conflict. God already had a plan which led me back to the group home where I grew up to build up their runaway and homeless youth program. After earning my master's degree, my role shifted to program director for the residential group home and later to program executive director of on campus programs for children and families.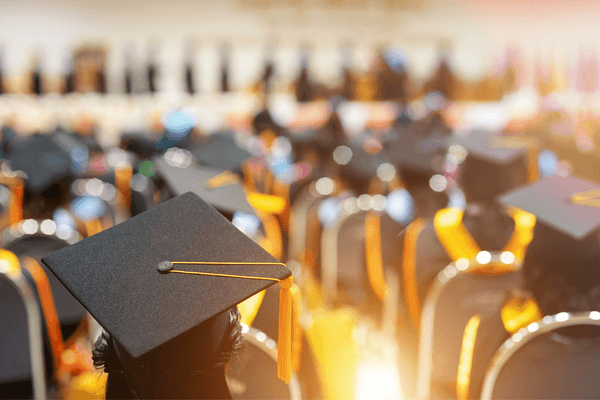 I felt I was serving and using all my acquired knowledge in the role I was in and had no plans to pursue my counseling license. I worked diligently in my role and felt called to creating safe places for youth to thrive and I served there for 7 years. But God again had a different plan, and through a series of changes at the organization, I realized it was no longer a good fit and began interviewing for other executive director positions in numerous states in the south.
When I was pretty far into the interview process with a few organizations, a friend invited me to lunch with another friend of hers. That was the first time I met Julie Evans, my friend, colleague, mentor, and partner. Within 15 minutes of our first meeting, she asked me to come work for her. I was conflicted with doubts, the change would require a significant pay cut and for me to pursue my counseling license. It seemed impossible and daunting, but Julie insisted, if I was willing, I would have a place on her team.
At this time, I had been out of school 5 years and the national exam I had to pass was four hours long. As I began my research, I learned people spent 3-6 months studying, and I had 3 weeks. But God knew and had a plan, and I passed on my first try, thus beginning my journey with Discovery. I shared with Discovery's partners that my goal was to be partner in 5 years and to open a practice in Atlanta. God has now taken that plan and shifted it from 5 years to 2 years and from Atlanta to Columbus.
---
About a year ago I was asked about my willingness to move to Columbus, Georgia to open a trauma-wise therapy practice for the community. My response, "God, no." However, the story did not end there, and within a couple of days God said, "Be open." I reticently went to my boss, friend, and future business partner and shared God was telling me to be open. My what a year it has been.
Throughout my life I have been amazed at the journey I have taken because the only explanation that makes sense is "BUT GOD". I am so excited to be a part of this community and excitedly anticipate what plans God has for me and Discovery Connections as we move forward.
---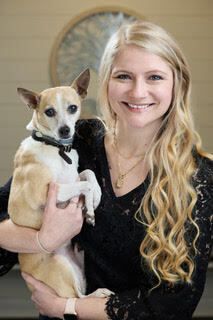 Sarah has a Master's Degree in Professional Counseling from Liberty University. She has spent the past 7 years working predominantly in a residential group home with children and adolescents from a variety of backgrounds including foster care youth, youth stepping down from drug and alcohol treatment programs or crisis stabilization units, as well as partnering with families experiencing behavioral challenges stemming from trauma, attachment, and mental health needs. In her role as Director, she has provided counsel and support for foster parents as well as the youth in their homes themselves. She has also served as a therapist for juveniles in a lockdown unit and with adults in a community based mental health setting.
Sarah is ardent about taking into account each person's individual situation, background, and experiences to help inform their path to healing and recovery. She is passionate about providing trauma informed services, so that individuals no longer feel defined and confined by their past experiences, circumstances, or situations, but can walk in freedom and wholeness.
---
Clement Arts exists to make a difference in the lives of adoptive and foster families through gospel-centered support and creative experiences. Visit our website to learn more about adoption resources.