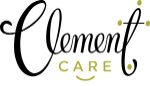 Clement Arts believes the local church is the best answer to the foster care crisis in the Chattahoochee Valley. We are hosting a FREE Pastoral lunch & learn event on Friday, Feb. 7th. from 11:30am-1:00pm at the Mildred L. Terry Library: 640 Veterans Pkwy. Columbus, GA 31901.
At this time, we will shine the light on some of the issues pertaining to foster care. Our aim is to recruit churches to join our growing network of church foster care ministries. Come learn more about Clement Arts' Clement Care program. We would love to share with as many pastors as we can how they can help vulnerable children and support foster families!
Please register, providing us with an accurate head count to ensure we have enough food.