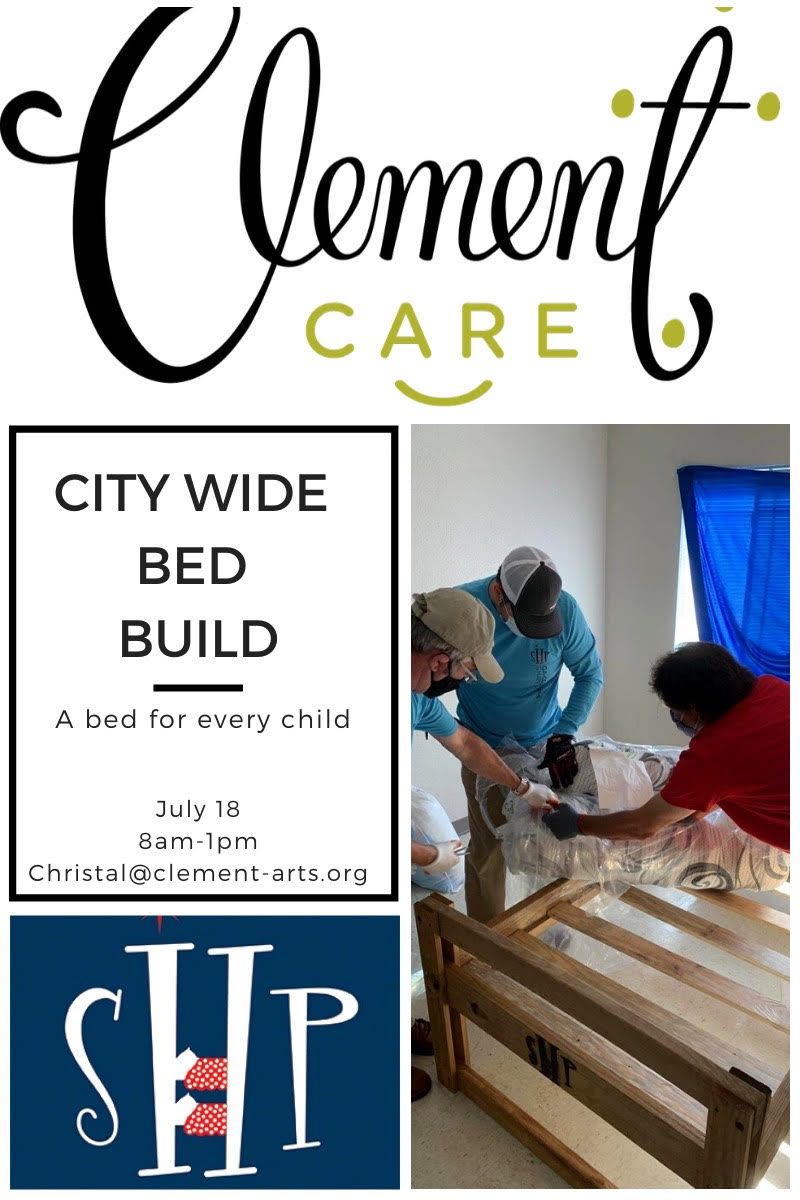 Clement Care has been overjoyed by what we've seen accomplished as churches work together towards a common goal. We would like to host another opportunity for a collaborative effort that will support our community in a tangible and much needed way!
Clement Care is working alongside Sleep in Heavenly Peace to build beds for the vulnerable children in our community.
Our Goal: Build 20 bunk sets that will be given to children in our community.
How can you help: Sponsor one, or more bunks, at $350 per bunk. This price will cover the materials to build 2 twin beds, and include the mattresses & bedding. Beds are then delivered and assembled as needed.
Next Steps: Send a minimum of 3 volunteers to assist on "build day" July 18th from 8am- 1pm.