Poets, Painters, & Storytellers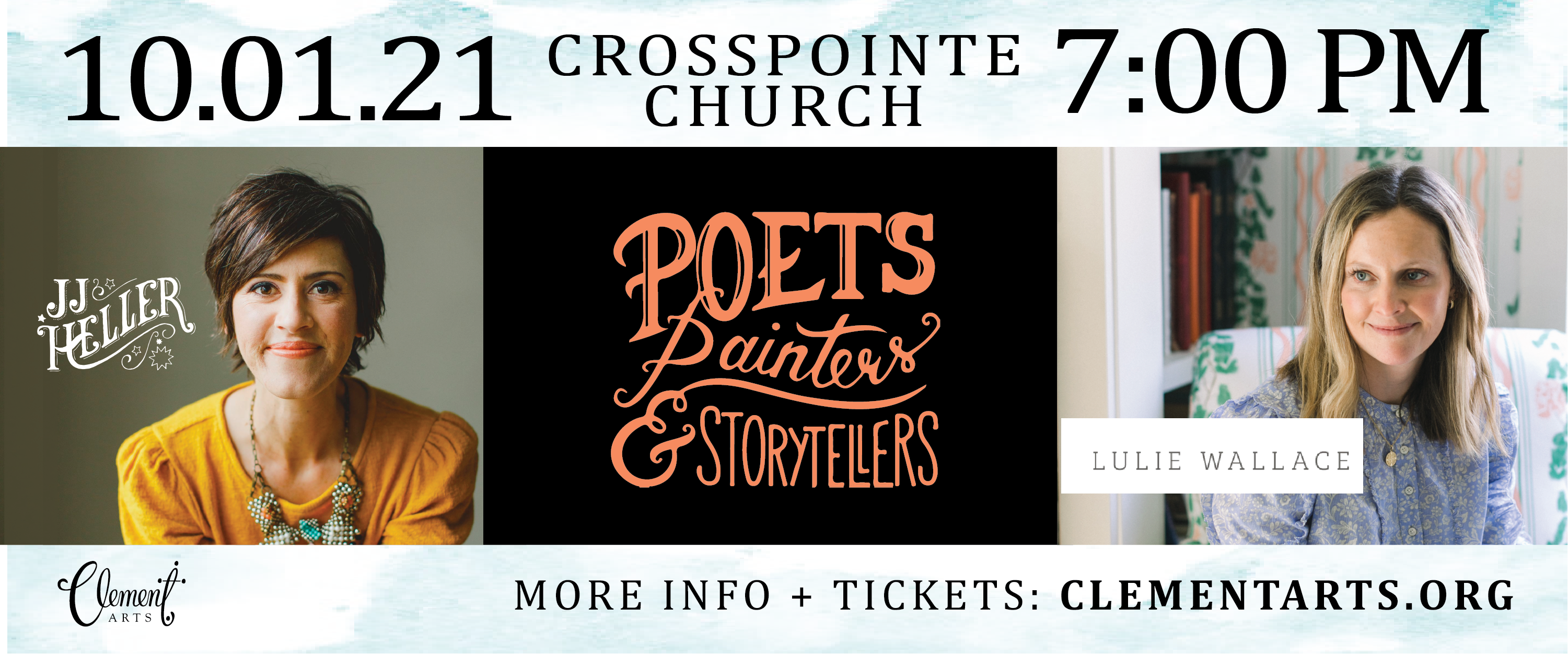 Join Clement Arts for an evening of song, story, and art. Come early to shop in the art gallery featuring original work by local artist Lulie Wallace before enjoying an evening listening to the melodic and contemplative music of JJ Heller and faith-inspired spoken word by Kwame Agyemang. Proceeds benefit Clement Arts' mission to make a difference in the lives of adoptive and foster families through gospel-centered support and creative experiences.
Tickets are available at the door. $25 adult | $15 student
The online sale for tickets has ended.
All tickets for the show are General Admission.
Covid-19 safety protocols:
We are following the safety protocols put in place by CrossPointe Church. Masks are optional in the lobby and sanctuary. Social distance seating is available in the sanctuary first come first serve. A "mask only" seating area is available near the sanctuary with a live stream of the concert. The pre-show meet and greet is mask required. Due to the current risks, JJ Heller apologizes that she will not be able to take pictures or sign autographs after the show. Ticket holders will be notified by email in advance of the event of any changes.