Ballet Magnificat! Deliver Us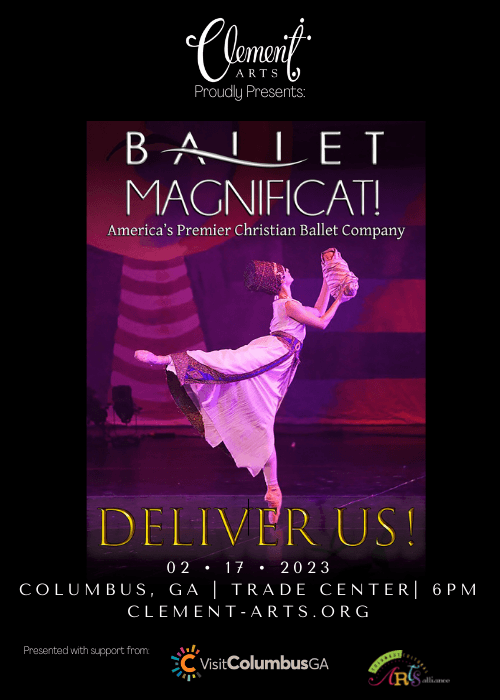 Experience one of Ballet Magnificat!'s most popular and longest touring ballets. This riveting story will jump off the stage and into your life!
Under the blazing Egyptian sun, the enslaved Jewish people cry out for a deliverer. One man, Moses, challenges Pharaoh and leads the people to freedom - a vivid prophetic picture pointing to the Easter story of what Jesus Christ did on Calvary.
Choreographed by Jiri Sebastian Voborsky.
Passion, artistry, heartfelt worship, and technical excellence define Ballet Magnificat!'s Company. Ballet Magnificat! began over thirty years ago with the vision to reach the nations with the gospel of Jesus Christ through original and powerful repertoire. The Company Artists command the stages of theaters, opera houses, concert halls, performing arts centers, church auditoriums, and civic arenas with sublime beauty and unparalleled artistry. Ballet Magnificat! has become a vigorous force, telling the tale of God's love, reaching deeply into the hearts of the audience, and inspiring genuine conviction in those who watch.
Doors open at 5:30 pm | No reserved seating | Tickets $12
Need recommendations while visiting Columbus? Check out https://visitcolumbusga.com/ for places to stay, dine, and sight-see!