Tools for Parents Working with Reactive Attachment Disorder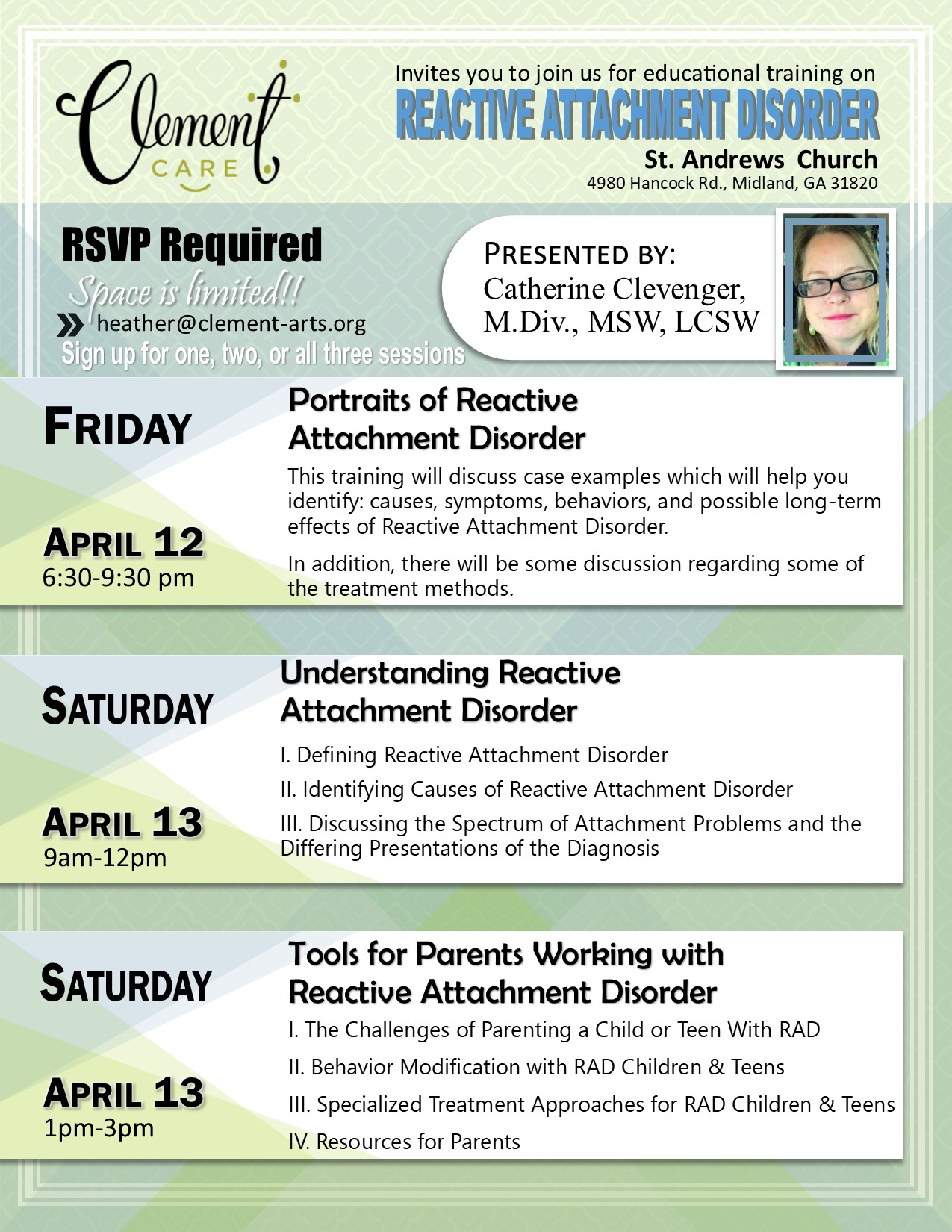 Learning Objectives:
I. The Challenges of Parenting a Child or Teen With RAD
II. Behavior Modification with RAD Children & Teens
III. Specialized Treatment Approaches for RAD Children & Teens
IV. Resources for Parents
Click the "Register Now" button to the right above to register.