Clement Care Advocate Training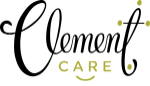 Is your church ready to take the next step toward launching a foster care ministry? Need help forming a plan or getting organized? We have just the thing! Clement Care and Live the Promise are partners in providing you and your church with all the training and ground support that you need to recruit and care for foster families in your congregation.
The "Live the Promise" Advocate Clinic will equip your church's foster ministry leaders and will provide all the tools and resources you need to jump start your ministry. Additionally, the Clinic is the first big step in becoming a Clement Care partner church. Clement Care will continue to provide ongoing support once the training is complete, but the Live the Promise Clinic will help you fully understand the ministry road map as we move forward together.
Ticket Information:
Cost $130
Message us for a 20% off affiliate code if you are a Clement Care partner.
Utilize the group rate if purchasing more than 2 tickets at one time. If you have a group but need to purchase your tickets separately email Christal@clement-arts.org for a group discount code.