Joshua and Kaylee Brooks
The Brooks family will be supported through our upcoming Family Photo Day event on June 6, 2020.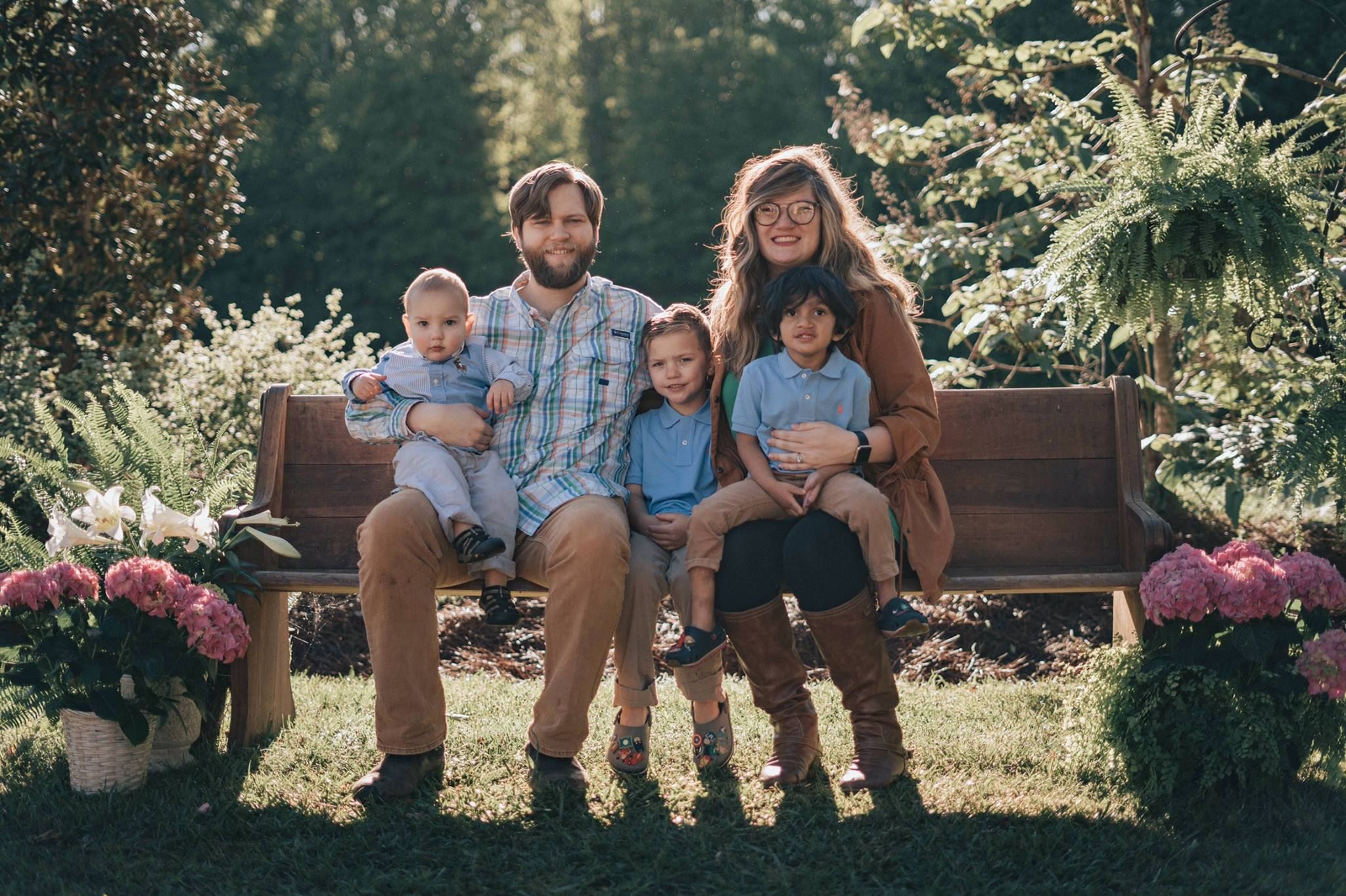 Hey, there!  We are the Brooks family: Joshua (bearded-superhero of a dad and professor), Kaylee (not-bearded-but-still-pretty-hairy teacher), Elijah (the snaggletoothed wonder), Matthew (soccer extraordinaire with a penchant for snacks), and Ezra (the not-so-little baby of the family). Although Alabama was where our family started, we are happy to call Columbus home. Early in our marriage, we were afforded the gift of knowing and serving many of our friends as they walked through and completed international adoptions. We always knew that adoption would be an important thread of our family's tapestry, and in 2016, Matthew Brooks came home from India by God's grace and provision.   
Having already completed one international adoption, we can honestly say that The Lord has taught us so much of his genuine pursuit of His people as we genuinely seek to pursue the heart of our precious Matthew. We are committed and grateful for the opportunity to now bring our daughter home from India. Though we haven't shared her name, the meaning of it is "quiet strength" and "God is plentiful." We are praying both of these things in our own lives as well as over our daughter. Thank you so much to all of our community (those we know and those we don't) who are linking arms with our family in this process; we can't wait for you to meet our girl! 
---
Help the Brooks family bring home their daughter.
Make a donation below. 100% of your donation will support the Brooks adoption. You can also opt to cover the transaction fee to increase your impact. Clement Arts is a 510(c)(3) organization. All donations are fully tax-deductible.