The Carlisle Family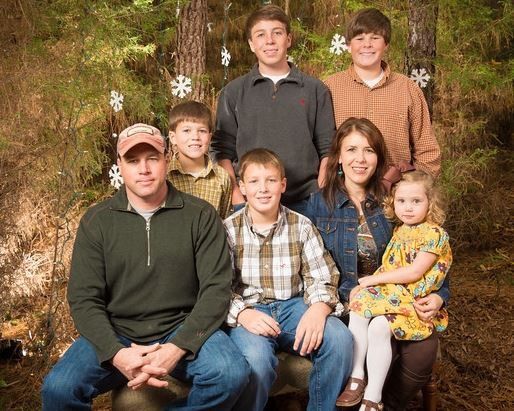 The Carlisle Family is very excited that a one-year-old little girl, Lilly Wen, will be joining our family late this spring. We are adopting our precious daughter, Lilly Wen, from China's special needs program. She is currently living in Lifeline's private foster home in the city of Zhanjiang.
Our adoption journey began in 2007 leading us to bring Ellie Jeeah home from South Korea in 2009. Ellie went home to be with Jesus, but her brief, yet complete, life gave us a better understanding of God's perfect plan for every life. In 2010, God blessed us with Sara Beth by domestic adoption. We currently have five children at home: Trey(17), Chandler(15), Tucker(13), Cason(8), and Sarah Beth(4).
Since Sarah could talk she insisted she had a sister and that we must go adopt her. After praying, Chance and I also knew God was leading us to another child. We began the adoption process in early 2014. Our adoption journeys have transformed our hearts and given us a deeper faith and trust in Him.