The Castillo Family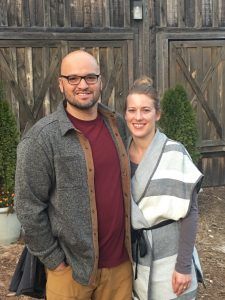 We are Nathaniel and Melissa Castillo. We are excited to be on this path to adoption and very much appreciate your assistance along the way! We are both from Southern California, but we currently live in Phenix City, AL. Nathaniel serves in the U.S. Army and is stationed at Fort Benning, GA. I, Melissa, have been a Registered Nurse for the past seven years. We both love our jobs as they allow us to make a difference in people's lives. A big part of our lives is our faith. Our relationship with God empowers us to live abundant lives full of blessings. We are also big on family relationships. Spending quality time with our loved ones is very important to us. Our loved ones provide a huge support system especially during this time that we are seeking adoption.
During our courtship, we frequently talked about our desire to raise children – both biological and adopted. We each felt a calling toward adoption, God's tugging at our hearts that this was something we were meant to do. Through prayer and thoughtful consideration, we've decided that now is the right time to bring a child into our home. We are thrilled to be adopting to begin our family!
The Castillo family was supported by Family Photo Day 2018.