The Chapman Family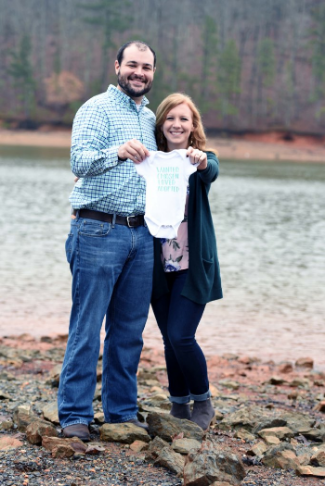 The Chapman family was supported by Poets, Painters, & Storytellers 2019
"Adoption has been a conversation for us (Ashley + BJ) since we started dating in 2011. We both knew pretty early on in our relationships that we wanted to marry each other. We were married 2 ½ years later in September 2014.
Three years into our marriage, during the summer of 2017, we felt that the Lord was stirring our hearts to start a family. We didn't know if adoption would be first and wanted to be unified in our decision. So, we waited and prayed for God to show us his plans. He did not wait long! Around Christmas time that same year, we felt God confirm that adoption is in His plan for us.
BJ called me (Ashley) one day in December after he volunteered at a shelter preparing bags for families for Christmas. While packing and praying over a bag for a family with children, he felt in his heart that the Lord was preparing him to love and raise a baby through adoption. When he called me, we both cried. We have been on this journey since then!
We decided to work with a faith based adoption agency based out of Alabama. Throughout this process, God has given us little confirmations that remind us that this is His purpose for our lives. It also reminds us that He is with us with each step and His plans are far bigger than we could have planned. We have finished the paperwork and are now walking through the waiting process in hopes to be united with the baby that God has planned for us very soon."