The Cloy Family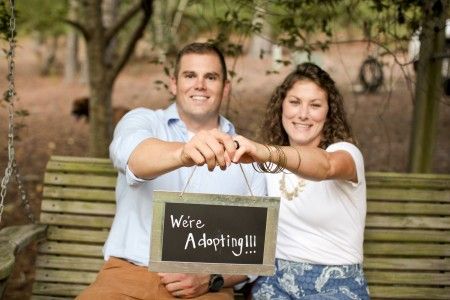 Mason and Shannon Cloy originally met in Columbia, South Carolina, Shannon's home town, when Mason's dad was stationed there with the Army. Years later we reunited while we were both attending Clemson University (Go Tigers!). We dated for a couple years and were married in Clemson in March of 2012. Since then, we have been growing in our love for the Lord, for one another, and in our desire to start and family and raise children.
Adoption and foster care have been a part of our conversations and prayers since before we were married. Shannon's brother and sister-in-law have adopted, our churches have always been adoption-oriented, and we see a biblical call to be involved in orphan care.  We also feel a great calling to adopt a child into our family because we understand our place as adopted children in the family of God, secured by the death and resurrection of Christ Jesus on our behalf. Even so, we weren't sure what our future family would look like: we wanted to be involved in adoption or foster care, but kind of assumed we would have biological children first.
After much prayer and consideration, we began trying to get pregnant. But, when that didn't happen quickly, we understood that as a confirmation of God's call on us to adopt first.  We are overwhelmed with the mercy, grace, and unconditional love we have received from Christ, and we want to share that love with the child God had planned for us as well as his or her birth parents.
The Cloy family was supported by Poets, Painters, & Storytellers 2017.