The Doblin Family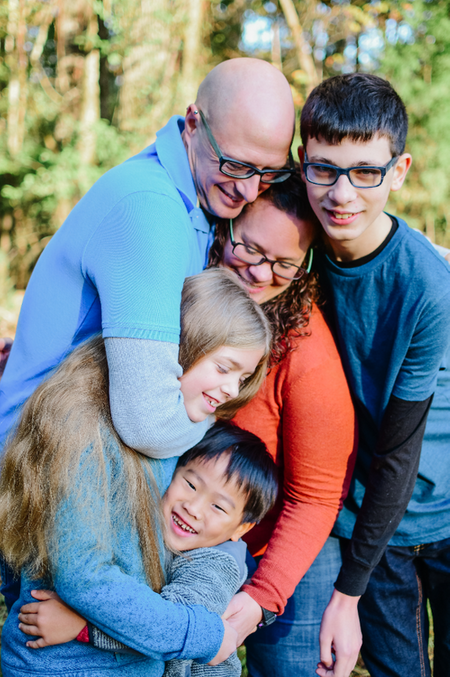 We are the Doblin family of 5. We have three children: Malachi (12), Emmie (10), and Elisha (6). Though we are originally from Georgia, we have spent the last 8 years living in China. I (Jason) was a teacher at a university, and Wendi volunteered at the local orphanage. We are currently back in the U.S. for two years as we go through the process of ordination. Towards the end of this process we will, again, move back to East Asia, although we will not be returning to China.  
Before we were ever married, we had discussed adoption and felt open to the possibility of adopting in future years. In 2014, we began the international adoption process from our residence in China. The culmination of this was the addition of our youngest son Elisha. Early in 2018, we were surprised to feel God welling up in our hearts a desire to go through the adoption process again, this time to seek out a little girl to become a Doblin.
We are currently patiently awaiting the opportunity to be officially united with our little girl. Thanks to all of you who are partnering with us through your time, talents, and treasure to aid our future sister/daughter, Shiloh, to come home to her forever family.