The Groce Family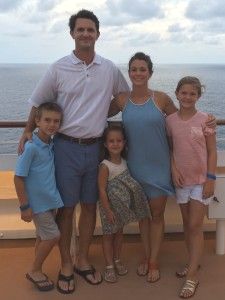 Our adoption journey began in January 2016 when Taylor and I (Brittany) felt that God was putting it on our hearts to adopt. In the beginning, we both thought of many reasons not to do it. (We were already busy with our 3 children, they're getting older and more independent, adoption is expensive, and it's probably gonna be really hard.) Well… for weeks we prayed about it and consulted with others who had already adopted. I kept trying to justify the reasons why we shouldn't and couldn't get away from the fact that this was part of God's plan for our family. I begged God to please give me a peace about this if this is truly what He was putting on our hearts to do.
For weeks I felt very depressed, unhappy, and confused!! I prayed more than I had ever prayed, until God began to show me through people and circumstances that this was what He wanted for our family to do and He gave me a huge peace to go ahead and start the adoption process. We finally started our paperwork in March!! We have seen God work in so many ways throughout this process. It has become so clear to us that this is what He was calling us to do. I never imagined this would be a part of my life, but I am thankful for a God who directs my ways.
The Groce family was supported by Poets, Painters, & Storytellers 2017.