The Hamner Family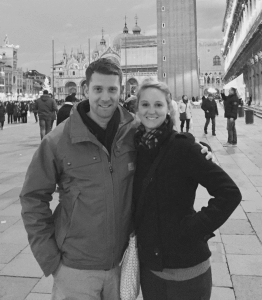 Matthew and I (Caitlin) have been married for 5 years. We've always loved children; it's been such joy to watch family members and friends grow their families with sweet babies. It has always been our hearts' desire to become parents. After trying for a pretty short period of time when Matt returned home from a deployment to Afghanistan, we became pregnant last year and were so incredibly excited… Unfortunately, that joy was short lived as 8 weeks into the pregnancy the baby's heart stopped beating. We've never felt such devastation in our lives. It's been over a year since our loss and we have not been successful in getting pregnant again, even with the help of a specialist.
Despite our heartbreak, we know God has the best plan for us and we feel that pursuing adoption is what He wants for us as we continue to trust the Lord for future pregnancies. We have recently been matched with a wonderful woman who has chosen us to be parents to her baby girl! Ellie is due November 7th and we couldn't be more excited to welcome her into our lives!! God is good!
The Hamner family was supported by Family Photo Day 2017 and donations.