The Hull Family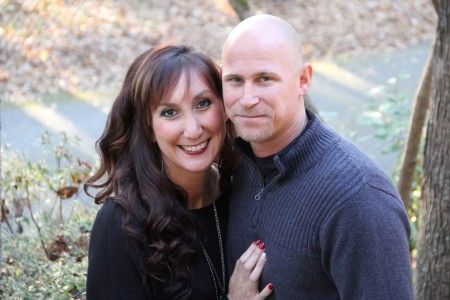 Thad and Christine Hull have been together for about two-and-a-half years, but it has always felt as though they have known each other for a lifetime. As neither of them were particularly invested in the traditional dating scene, they met online and went on their first date after a week of communicating back and forth for several hours at a time. They quickly discovered that they had the same goofy sense of humor, shared several of the same interests, and had similar strong, Christian family backgrounds. They met for dinner followed by an outdoor concert and a walk along the river in downtown Columbus. That first date hasn't ended yet! They still feel the same thrill for each other and for their lives together as they did the first night they met. A year after that first date, they got married with the support of over 200 of their family members and close friends and began to settle into a new home.
As they began discussing the possibility of starting a family, Christine and Thad had already prayerfully considered adoption early in their relationship because Thad and his brother were both adopted as infants and Thad and Christine wanted to share that very special kind of love with a child of their own. Christine had also previously experienced the sorrow of infertility due to the ravages of cancer. You can read their entire story on their website at www.angling4adoption.net.
For Thad and Christine, adoption was their first choice for creating a family. Watching close friends adopt children and raise them to love God and love people has only deepened their desire to be parents through adoption themselves. They both felt completely led by the Lord to pursue adoption even though they had no idea from whence the money, time, or resources would come. They started their blog and website site at Angling4Adoption to help raise not only funds for their own adoption, but to raise awareness and hope for adoptive families everywhere. Their idea was to garner support for adoption through their favorite hobby—bass fishing (through tournaments, outreach, and the like), and through blogging about their journey, telling others about their struggles and their victories. Then they received news from Clement Arts about their wish to support their cause. Thad and Christine are thrilled, humbled, and honored to have been chosen, and they hope to be able to help other families in the future through the relationship between Clement Arts and Angling4Adoption.
The Hull family was supported by Poets, Painters, & Storytellers 2016. Watch the Hull Adoption Story video.