The Waldo Family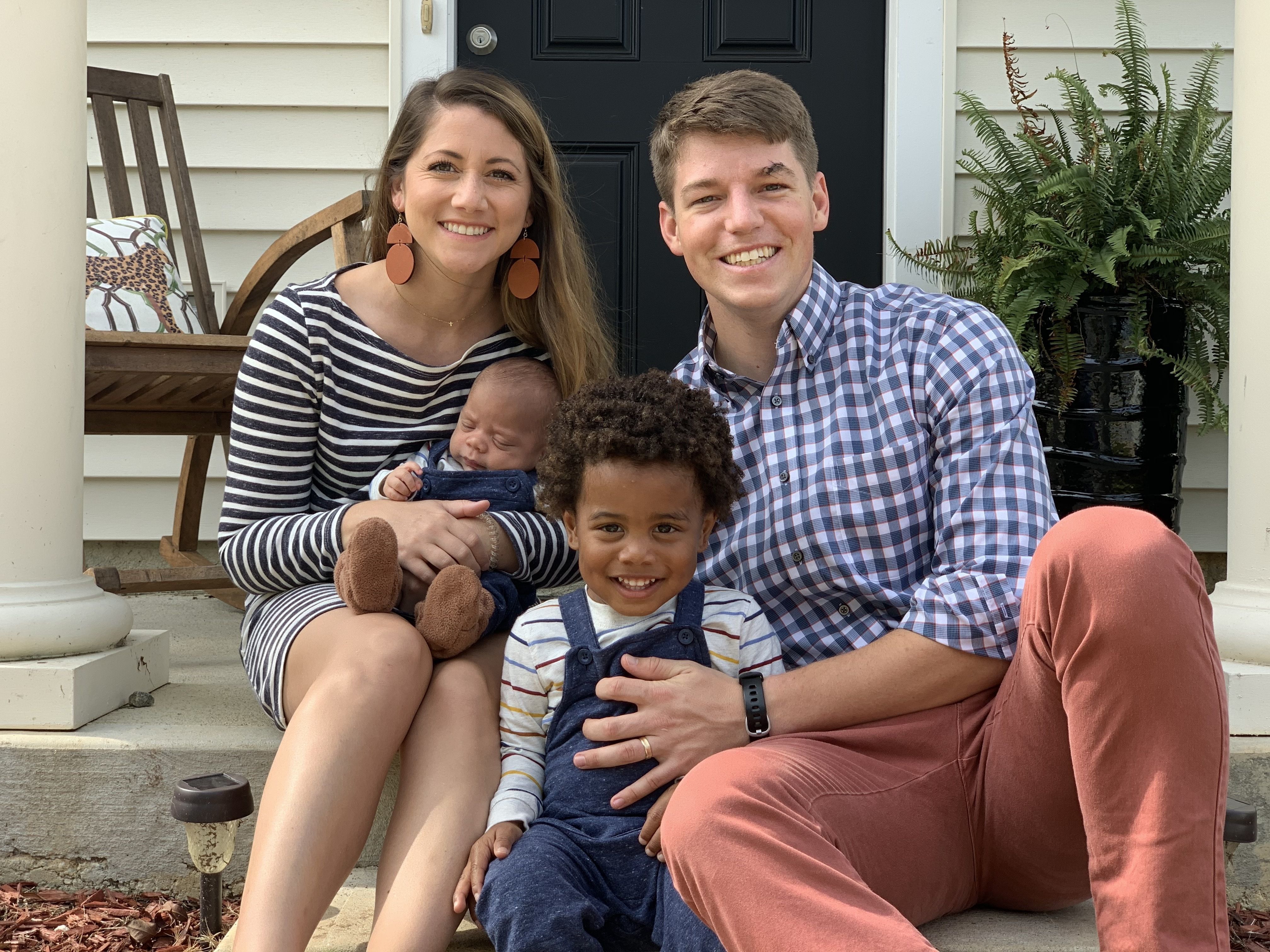 We are Bo and Kathryn Waldo. We have an adopted son, Declan, who is 2 years old and just welcomed in our second baby boy, Edison. Bo and I are from Virginia and North Carolina. We met in college at a Campus Crusade winter conference through some mutual friends. Kathryn stays at home with the kiddos and Bo is a Chaplain in the US Army and we are currently call Fort Benning home. We are so grateful to this community who has loved on us, supported us and helped make this adoption a possibility for us. The Lord has been so gracious in allowing us to grow our family through adoption.
When we got married we knew we wanted to adopt at some point. We anticipated it would be later in life but the Lord had other plans - and how sweet they are. We are so so thankful the Lord brought our two little ones into our lives and are honored we had two wonderful birth families who chose us to raise their babies. 
The Waldo family's adoption was supported by tuition received from 2019 children's fine arts classes.