Clement Care Community Partners 
Clement Care Partner Churches 
The following churches have a signed partnership agreement with Clement Care. They are a part of our growing network of churches. Each one is committed to working together, creating bigger impact for our community. These churches cross denominational lines, span across any racial divides and work as a one unified body of Christ- Being the hands and feet of Jesus to children from hard places. 
Cornerstone Baptist Church | Hamilton
River of Life  (Hamilton)
St. Andrews Presbyterian Church
Westminster Presbyterian Church
---
LOCAL SUPPORTING ORGANIZATIONS
We work closely with these organizations by sharing resources and referring families to one another. Similar to the churches above, when organizations partner together we will have bigger impact for the families we serve and minister to. 
---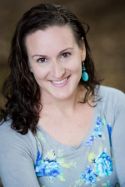 For Questions & Next Steps
Email: christal@clement-arts.org
Christal Gavin, Clement Care Director