More Than Enough Campaign 
More Than Enough for children and families before, during, and beyond foster care is possible in every county. . . including yours. You can play a vital role in providing More Than Enough for children and families in foster care where you live. Let us, at Clement Care, help you get there.
More Than Enough 
More Than Enough is a collaborative movement facilitated by the Christian Alliance for Orphans (CAFO) community.  
Clement Care is a network of churches working together to make a big difference in the lives of vulnerable children. Our role in this vision is to collaborate with churches in our community. We aim to see 10% of churches across the Chattahoochee actively engaged in foster care ministry by 2025. Along with the CAFO community, we're committed to seeing more than enough loving homes for every child in U.S. foster care -- including foster, kinship, adoptive, and restored biological families -- with church-based support for all four.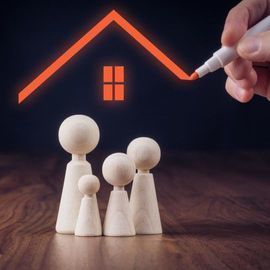 Figures, Families & Futures
Nationwide there are over 452,000 children in foster care. Over 14,000 of those children live in the state of Georgia. Meanwhile, there is a drastic shortage of families to provide homes for these children. Due to the shortage of homes, many children are placed outside the county (sometimes across the state), compounding the issue and further separating them from their family, friends, schools, and churches.
How can you help?
BELIEVE IT'S POSSIBLE

Believe there can and should be more than enough.

DO YOUR PART

I'll do my part to ensure that my church becomes actively engaged in foster care by 2025

DO IT TOGETHER

Engage with the Clement Care network for the purpose of coordination, cooperation and collaboration
---