Clement Kids offers quality children's arts instruction in a fun and uplifting environment with instructors who love children as much as their craft. The classes are open community-wide, and children in foster care are invited to attend tuition free. Proceeds from Clement Kids support local adoption.
Classes follow a fall semester, spring semester, and summer camp schedule. Check to see what classes are currently available in dance, art, music, and drama.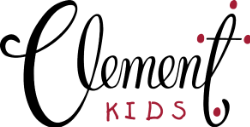 Location:
Westminster Presbyterian Church
2303 Double Churches Rd
Columbus, GA 31909
---
Amelia Cox – Clement Kids Director

Amelia Cox is from Columbus, GA and lives here with her husband, John. They are expecting their first child in September. Amelia began volunteering with Clement Arts in May 2015. Now the full-time Clement Kids Director, she has brought great care and growth to the program. She loves how the Lord has brought together her love for adoption and foster care with her passion for music and fine arts. Amelia is a member of Christ Community Church.
Email: amelia@clement-arts.org

Holly Price - Clement Kids Creative Director

Holly Price is from Columbus, GA and lives here with her husband, Gill, and their three children. She holds a Bachelor's in early childhood education from LaGrange College and taught first and second grades in Georgia and Virginia before deciding to stay home with her three girls. Holly grew up taking ballet and has always had a love for the art of dance. Her heart is to pursue dance excellently and as an expression of worship to glorify and honor the Lord. She is delighted to be a part of what the Lord is doing in and through Clement Kids. Email: holly@clement-arts.org

Amanda Taylor - Clement Kids Assistant

Amanda Taylor grew up in Vermont, but she has moved all over the world with her husband, Dan and their three girls, as Dan serves in the military. Amanda loves the opportunity she gets to explore new places and meet new friends! She has a Masters in Education, loves coffee, listening to praise music at a loud volume, and occasionally a cleansing cry. Although she has never personally experienced adoption or fostering, Amanda has walked the path as a friend to many who have. Her heart desires to be more involved in the ministry of caring for orphans, and Clement Arts is just one way in which she is able to participate in this small Kingdom task.