Clement Art Classes
Introducing Kids to the Joy of Art
Clement Arts is proud to present Clement Art Classes — a place for kids, ages 6 and up, to discover the joy of art. Kids will develop the skills they need to express themselves and reflect the beauty of the world around us.
Clement Art Classes are open to all children in the community. Proceeds from classes help support local adoption. Children in foster care are invited to attend tuition free.
---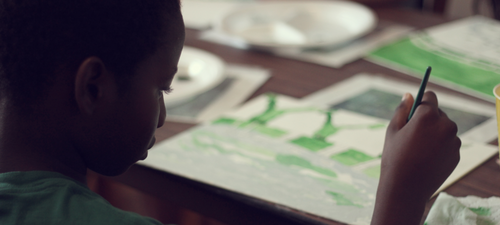 ---
Summer Camps 2022:

June 7-9 (ages 8-11)
June 14-16 (ages 12-18)
Objective of Trash Talk: Trash Talk is a three-day intensive art camp that will teach your student about artistic skills with a focus on Abstract Expressions. Your student will create from the first moments of class using canvas, wood, and cardboard substrates. They will learn about fine artists like Picasso, De Kooning, and Basquiat. They will participate in discussions about interpreting art and how to work their own feelings out in abstract expressionism.

This camp is led by Clement Arts veteran instructor Raven Henderson and Clement Arts newcomer Jaclayvious "Clay" Emanuel. Both are working artists in Columbus, GA with Clay's mural work even displayed on walls in Japan. They are ready to help your child create their own world while learning about texture, form, color theory and mark-making.
Summer registration is now open.

---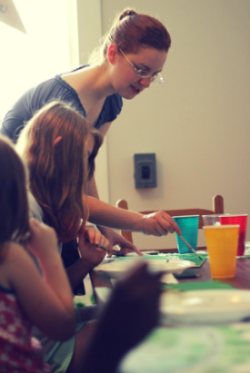 Trash Talk Summer Camp (ages 8-11)
June 7-9
9:00 am - 12:00 pm
Instructors: Raven Henderson and Clay Humphrey
Trash Talk Summer Camp (ages 12-18)
June 14-16
9:00 am - 12:00 pm
Instructors: Raven Henderson and Clay Humphrey
FALL SEMESTER
*Class will not be held the following dates for holidays:
Monday, September 5
Monday, October 10
Friday, November 11
Monday, November 21 - Friday, November 25
---
Location:


Westminster Campus
2303 Double Churches Road
Columbus, GA 31909
---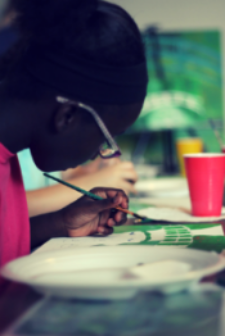 Fees & Registration
Summer Camp Registration/Supplies Fee (per student): $100
Please email us at amelia@clement-arts.org if your student is currently in foster care and would like to participate.
FALL SEMESTER:
Registration/Supplies Fee (per student): $25
Registration fee must be paid for child's name to appear on class roster. Registration fee is nonrefundable. An invoice for class will be sent via email in January. 
Art Tuition (per student): $65 per month, except Machine Sewing ($97.50)*
*8 weeks in semester
*Can be paid in full or split into two payments
Discounts:
10% discount if semester paid up front
10% discount for active duty military
10% discount for additional children involved in these or other Clement Arts classes
$10 referral credit per new family referred
Only one discount available per family. Discounts are not able to be stacked.
Children in foster care are invited to attend tuition free.
Click here to drop a class for Spring Semester 2022

---
About the Instructors
Raven Henderson – Sketching & Watercolor Instructor

Raven Henderson has a professional background in the fine art galleries, graphic recorder, music industry, non-profits, and ministry work. Raven has done live graphic recording for an astronaut, Google Innovator, and countless sermons. She has even created an online community for Sermon Sketchnoters around the world. Through it all she has cultivated a private practice of using art as a mobile way to journal, relax and worship. Even art journaling while co-leading a mission team in Haiti. Raven loves all things artsy craftsy; loves learning; and loves sharing. Her faith is evident in all she does and creates.
---
Questions?
For additional class info or billing questions, email amelia@clement-arts.org
---