Clement Kids Art
Introducing Kids to the Joy of Art
Clement Arts is proud to present Clement Kids Art — a place for kids, ages 6-18, to discover the joy of art. Kids will develop the skills they need to express themselves and reflect the beauty of the world around us.
Clement Kids classes are open to all children in the community. Proceeds from classes help support local adoption. Children in foster care are invited to attend tuition free.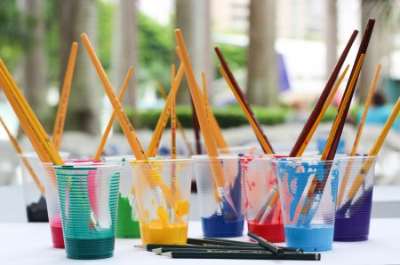 About the Summer Camp
Artists & Makers- a week of exploring different mediums like printmaking, ceramics, action painting, and watercolor. Learn to express your creativity through a new medium and craft beautiful works of art. All campers should come to camp each day in head to toe clothes they can get paint on. Even down to their shoes!
---
Summer Camp 2019 Schedule: June 10 - 14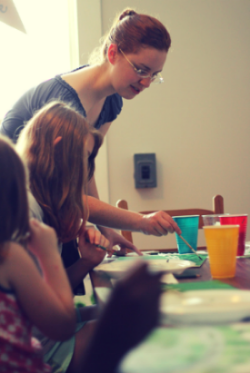 SUMMER CAMP 2019 (ages 6-12)
9 AM - 12 PM
Instructors: Karolee Hughes and Addie Newcomer
*Please note that summer camp is currently full.
*Spring Semester classes will not be held the following dates for holidays:
Monday, January 21
Monday, February 18
Monday, March 25 – Friday, March 29
Friday, April 19
Location:
Westminster Campus
2303 Double Churches Rd
Columbus, GA 31909
---
Pricing & Registration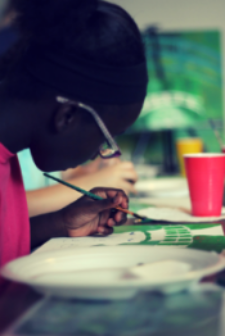 Registration/Supplies Fee (per student): $25
*DOES NOT APPLY TO SUMMER CAMP
Registration fee must be paid for child's name to appear on class roster. Registration fee is nonrefundable. An invoice for class will be sent via email once registration form is received.
Summer Camp Tuition (per student): $125
Discounts:
*DOES NOT APPLY TO SUMMER CAMP
10% discount if semester paid up front
10% discount for active duty military
10% discount for additional children involved in these or other Clement Kids classes
Only one discount available per family. Discounts are not able to be stacked.
Ask about our special offer to foster families – email amelia@clement-arts.org.
---
About the Instructors
Karolee Hughes - Art Camp Instructor

Karolee Hughes is a Columbus, Georgia local who has been creating art her whole life. She is a mixed media artist, using paint, pottery, and various materials in her work. She has dedicated the last 32 years to loving and caring for her children and grandchildren, infusing art and the love of Christ into each moment. As she created each piece of art, she desires to bring joy and encouragement to others. Her heart is full of gratitude to the Lord, and she seeks to glorify Him through her art.

Addie Newcomer - Art Camp Instructor

Addie Newcomer is a local artist and teacher who works in arts education. Some of her favorite ways of working are through painting and pottery, and she is drawn to beautiful, functional art.
---
Questions?
For additional class info, email holly@clement-arts.org
For billing questions, email amelia@clement-arts.org