Clement Kids Drama
Theatre Instruction for Kids
Places, everyone! Clement Arts proudly presents Clement Kids Drama — theatre instruction for kids ages 6-14. Join us as we discover the joy of the performing arts and of stories well told.
Clement Kids classes are open to all children in the community. Proceeds from class help support local adoption. Children in foster care are invited to attend tuition free.
About the Summer Camp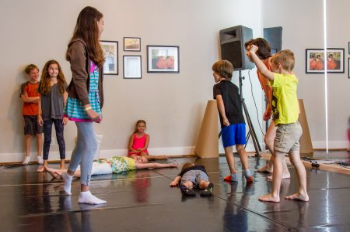 Join us for a week of exploring the world of theatre! In this camp, we will dive into the power of storytelling while harnessing the power of imagination. Through theatre exercises and games, campers will be encouraged to make bold choices and explore the characters in their imaginations. Over the course of the week, campers will learn about the armor of God and the ins and outs of what it means to be a performer as well as have the opportunity to take the stage at the end of the week!
Summer Camp 2019 Schedule: July 22 - 26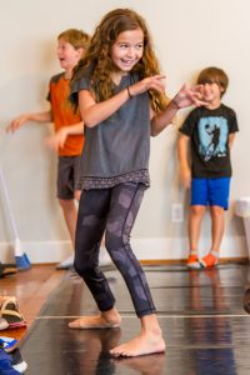 Drama (ages 6-8)
9:00 AM – 12:00 PM
Instructors: Emma Webster and Bennett Walker
*Spring Semester classes will not be held the following dates for holidays:
Monday, January 21
Monday, February 18
Monday, March 25 – Friday, March 29
Friday, April 19
Location:
Westminster Campus
2303 Double Churches Rd
Columbus, GA 31909
---
Pricing & Registration
Registration Fee (per student): $25
*DOES NOT APPLY TO SUMMER CAMP
Registration fee must be paid for child's name to appear on class roster. Registration fee is nonrefundable. An invoice for class will be sent via email once registration form is received.
Summer Camp Tuition (per student): $100
*4 months in spring semester
Discounts:
*DOES NOT APPLY TO SUMMER CAMP
10% discount if semester paid up front
10% discount for active duty military
10% discount for additional children involved in Clement Kids classes
Only one discount available per family. Discounts are not able to be stacked.
Ask about our special offer to foster families – email amelia@clement-arts.org.

---
About the Instructors
Emma Webster - Drama Camp Instructor

Emma Webster, a student at Belmont University, has been performing since she was twelve years old and has been hooked on storytelling ever since. As a kid, she was involved in the Springer Theatre Academy and cast in shows such as Pinkalicious and The Cat in the Hat. She was also an active member of the Thespian Society, performing at state wide conferences. As a young adult, she has been leading summer camp at Clement Arts for the past few summers to share her love for theatre and her passion for the performing arts with children itching to take the stage.

Bennett Walker - Drama Camp Instructor

Bennett found a passion and lifelong community early in life at the Springer Theatre Academy, and has loved the creative arts ever since. She spent summers receiving instruction at the academy, serving on the Student Advisory Board, directing the Improv Team, and performing in shows. She served two years as a State Thespian Officer for the Georgia theatre community, training in leadership and arts advocacy. Her senior year in high school she became a Wyldlife Leader, and began sharing the Gospel with middle school kids at weekly gatherings. Now a student at the University of Georgia, she hopes continues to share her love for theatre and the Gospel with middle school and high school friends! She is overjoyed with the opportunity to empower younger kids to confidently create for the glory of God.
---
Questions?
For additional class info, email holly@clement-arts.org
For billing questions, email clementarts@clement-arts.org