Clement Music Classes
Music Instruction for Kids
Clement Music Classes — an interactive musical experience!
Clement Music Classes are open to all children in the community. Proceeds from classes help support local adoption. Children in foster care are invited to attend tuition free.
---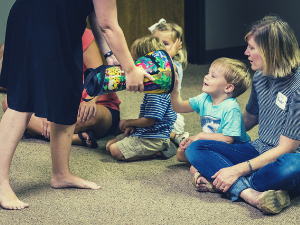 The Toddler Music class will feature an exploitative introduction to music to children age 1-3 years old. The class will introduce kids to singing, dancing, and playing instruments, as well as a wide range of musical styles. The class aims to help kids develop motor skills and communication skills through music, as well as creating a positive experience at a young age to instill a lifelong love of music. Toddlers must be accompanied by a parent or guardian.
---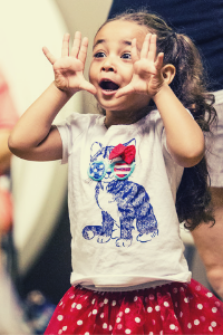 SPRING 2023 MUSIC SCHEDULE:
JANUARY 20 - MARCH 17
Spring registration will open Thursday, December 8.

Toddler Music (ages 1-3)
*This is an 8-week course from January 20 - March 17
Friday 9:30 - 10:15 am
Instructor: Tala Whittington
SPRING SEMESTER
*Class will not be held the following dates for holidays:
Monday, January 16
Monday, February 20
Monday, April 3 - Friday, April 7
---
Location:


Westminster Campus
2303 Double Churches Road
Columbus, GA 31909
---
Fees & Registration
Registration Fee (per student): $25
Registration fee must be paid for child's name to appear on class roster. Registration fee is nonrefundable. An invoice for class will be sent via email in the beginning of January.
Music Tuition (per student): $22 – per month*
*8 weeks in semester
Discounts:
10% discount if semester paid up front
10% discount for active duty military
10% discount for additional children involved in these or other Clement Arts classes
$5 referral credit per new family referred
Only one discount available per family. Discounts are not able to be stacked.
Children in foster care are invited to attend tuition free.
Click here to drop a class for Spring Semester 2023
---
About the Instructor
Tala Whittington - Toddler Music Instructor

Tala Simone graduated from Rainey McCullers School of the Arts as a dance major. She grew up dancing in church, starting at age 7. Since then, she has trained in theatre and music. Tala attends Cascade Hills Church and serves mostly on the worship team. Her goal is to glorify God through the arts and create a pathway for others to express their worship through creativity as well.
---
Questions?
For additional class info or billing questions, email amelia@clement-arts.org
---