Studio Elevare Dance
Recapture. Classical. Uplifting.
Clement Kids is proud to present Studio Elevare — a classical ballet studio for girls ages 3+ and up. The mission of Studio Elevare is to instruct young girls in the art of ballet while recapturing the virtues of inner beauty and a graceful spirit. Classes are taught by experienced ballet instructors with a passion both for dance and for creating an uplifting environment for young girls.
Proceeds from classes help support local adoption and foster care. Clement Kids classes are open to all children in the community. Children in foster care are invited to take classes tuition free.
---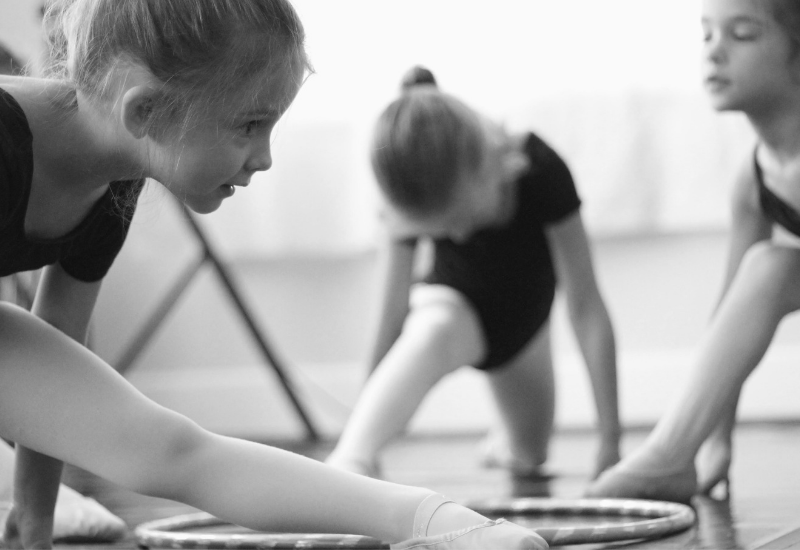 ---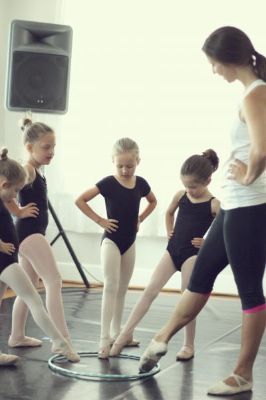 Fall 2020 Dance Schedule:
August 17 - December 11
Registration will open Friday, July 17.
Creative Movement (ages 3-5)
CLASS IS FULL. Email amelia@clement-arts.org to be placed on our waiting list.
Tuesday 3:45 - 4:30 pm
Instructor: Lauren Haas
Pre-Ballet (ages 5-6)
CLASS IS FULL. Email amelia@clement-arts.org to be placed on our waiting list.
Tuesday 4:45 - 5:30 pm
Instructor: Lauren Haas
Ballet 1 (ages 7-9)
CLASS IS FULL. Email amelia@clement-arts.org to be placed on our waiting list.
Thursday 4:45 - 5:45 pm
Instructor: Amanda Vineyard
Ballet 1 (ages 7-9)
CLASS IS FULL. Email amelia@clement-arts.org to be placed on our waiting list.
Tuesday 5:45 - 6:45 pm
Instructor: Amanda Vineyard
Ballet 2 (ages 8+/Instructor Placement Required)
Thursday 6:00 - 7:00 pm
Instructor: Ellie Grace Hughes
Ballet 3 (ages 8+/Instructor Placement Required)
Thursday 6:00 - 7:30 pm
Instructor: Ellie Grace Hughes
FALL SEMESTER
*Class will not be held the following dates for holidays:
Monday, September 7
Monday, October 12
Monday, November 23 - Friday, November 27
Please scroll to the very bottom of this page to view our rules & regulations in response to COVID-19.
---
Location:
Westminster Campus
2303 Double Churches Road
Columbus, GA 31909
---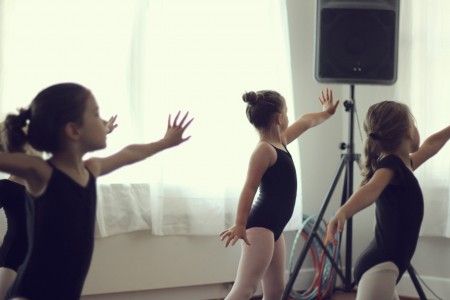 Fees & Registration
Registration Fee (per student): $25
Registration fee must be paid for child's name to appear on class roster. Registration fee is nonrefundable. An invoice for class will be sent via email on August 5 or once registration form is received.
Dance Tuition (per student): $60 per month*
*4 months in semester
Discounts:
10% discount if semester paid up front
10% discount for active duty military
10% discount for additional children involved in these or other Clement Kids classes
$20 referral credit per new family referred
Only one discount available per family. Discounts are not able to be stacked.
Ask about our special offer to foster families – email amelia@clement-arts.org.
Click here to drop a class for Fall Semester 2020
---
About the Instructors
Lauren Haas - Creative Movement and Pre-Ballet Instructor

Lauren is a military spouse who loves to teach children, loves ballet, and loves Jesus. From childhood into adolescence Lauren studied ballet and enjoyed it very much. She always felt like God called her to be a dancer. In 2012 she became a Christian and knew that Jesus was going to forever change her heart and life. She married her husband, David in 2010 and have three beautiful children. Lauren is joyful about teaching children God's Word, taking care of her family, and embracing wherever the Army sends them!

Amanda Vineyard - Ballet 1 Instructor

Amanda trained with the Fort Worth Dallas Ballet throughout high school and then joined the company full time. Her favorite ballets to perform in include The Nutcracker, Swan Lake, and Dracula. Soon after coming to know Jesus as her Savior, she met and married her husband, Jared, and they began his Army career. After Jared's call to full-time ministry and 4 years at seminary, they came back into the Army as a Chaplain family. They love ministering to soldiers and families as they raise their 6 precious kids. In 2012, after a miscarriage, they felt called to adopt and one year later brought an awesome little guy from China into his forever family. Amanda is passionate about teaching children God's Word, taking care of her family, and exploring wherever the Army sends them!

Ellie Grace Hughes – Ballet 2 and Ballet 3 Instructor

Ellie Grace Hughes first started her classical ballet instruction at age six. She has trained for twelve years, including preforming for the Columbus Ballet Company. Over the last seven years she has been teaching children ballet as an art form. Ellie Grace is currently in school for a degree in Creative Writing. She is also a graduate of Impact360, a biblical worldview and servant leadership gap year program. Now, she enjoys combining her passions for the art of ballet, teaching, and children in an environment that promotes inspiration and dignity.
---
Questions?
For additional class info or billing questions, email amelia@clement-arts.org
---
Clement Kids COVID-19 Rules & Regulations
· Class Size: Our class sizes will range from 4-7 students to ensure space for social distancing within our building.
· Monitoring Classes: Our Executive Director, Carmen Overton, and Clement Kids Director, Amelia Cox will be welcoming students before every class and be available in the building to help monitor each Clement Kids class this fall semester.
· Entrance/Exit: We will have one entrance door and one exit door for all students coming and leaving classes. The first door on the right outside of our building will be used for entering/dropping off students and the second door on the right (near the CA offices) will be used for exiting/picking up students.
· Entrance Procedures: Temperatures will be taken by scanning foreheads before students enter the building. Students will not be touched during this process and the Clement Arts Staff Member will be wearing a mask. Hand sanitizer will be available upon entering the building. Instructors will gather students shortly before classes begin. If a student is running late then Carmen or Amelia will walk students back to the classroom once they arrive. Those with a temperature of 100.4 or higher won't be allowed to remain on the property.
· Exit Procedures: Instructors will walk students out of the exit door following classes and stand with students until each student is picked up by their parent/guardian.
· Classroom: Students will have specified chairs in the art and music rooms and space in the dance studio to ensure they are distanced from other students.
· Ballet Shoes: We are requesting that ballerinas wear a slip on shoe (or another shoe) to walk in our building to the dance studio and bring their ballet shoes to change into once they walk into the studio. They will have a space outside of our studio for their shoes.
· Masks: At this time masks are not required by the state of GA, however the CDC does recommend the use, so we will do what is best for each circumstance. Our instructors will wear masks (except when dancing), and we request that any adult in our building wear a mask. We recommend that students wear them when arriving and departing as there are multiple classes beginning and ending around the same time on class days. We understand that your child may have sensory issues and we want to respect that wearing a mask might be a hindrance for them. Please do what you feel is best for your family. We will have disposable masks available and are offering for one to be purchased for your child when registering for classes.
· Waiting Room: Our waiting room will be closed until further notice as there is not a large enough space for social distancing indoors for families to wait while classes are in session. The doors to our building will be unlocked and parents/guardians will have access to their children at all times.
· Outdoor Waiting Space: Greenspace behind our building is open for playing/waiting with families until classes conclude for the day. Clement Arts will not be held responsible for any injuries or illness that occurs while waiting during classes.
· Playground: The playground is open. Clement Arts is not responsible for any injuries that may occur on the playground if entered. Please supervise children in your care.
· Watching Classes: Parents are welcome to watch the first few weeks of ballet lessons from our hallway area or window that looks into our studio. A mask will be required inside our building for adults and social distancing is required while watching classes.
· Water Fountain: Our water fountain will be closed and we encourage our students (especially dancers) to bring a filled water bottle with them to class.
· Bathrooms: Men and women's bathrooms will be available for use and will be sanitized at the end of each class day. Social distancing is required.
· Cleaning Procedures: All surfaces and supplies and bathrooms will be sanitized in between classes and at the end of each class day. Routine cleaning of surfaces, such as tables, doorknobs, light switches, countertops, handles, desks, sinks, toilets, etc.
· Coronavirus symptoms and diagnoses: Students and employees who test positive for COVID-19 must remain in isolation at home for 14 days. They may return to classes or after symptoms have resolved and they are fever-free without medication for the last three days of isolation. Persons within the class/organization of a student or instructor who has tested positive for COVID-19 will be notified. All students and instructors who are diagnosed must test negative or be quarantined for 14 days and be asymptomatic for three days before returning to class.
· Hand sanitizer will be available in all classrooms and upon entering the building.
· If a student shows any signs of illness or has a fever before entering our building, then we will discuss the student not participating in class on that day. If your child shows any signs or symptoms of illness, please do not come to class and take any necessary health measures.
· If a student needs their parent/guardian at any point during classes, then Carmen or Amelia will call the number on file immediately.
· Clement Arts will not be held responsible for any injuries or illness that occurs while classes are in session.
· These requirements and recommendations will be reviewed as the semester progresses and may be relaxed as guidance and conditions warrant. We plan to follow guidelines from the CDC and our city and state health officials.
· Under Georgia law, there is no liability for an injury or death of an individual entering these premises if such injury or death results from the inherent risks of contracting COVID-19. You are assuming this risk by entering these premises.
· During the first week of classes we will have each parent/guardian sign a hard copy of these regulations stating that you understand and agree to the above requirements and recommendations.
· Please email any questions to Amelia Cox at amelia@clement-arts.org.